Baby boomers are more 'hypersensitive' than millennials, study on narcissism finds
Greatest impetus for declining narcissism is landing a first job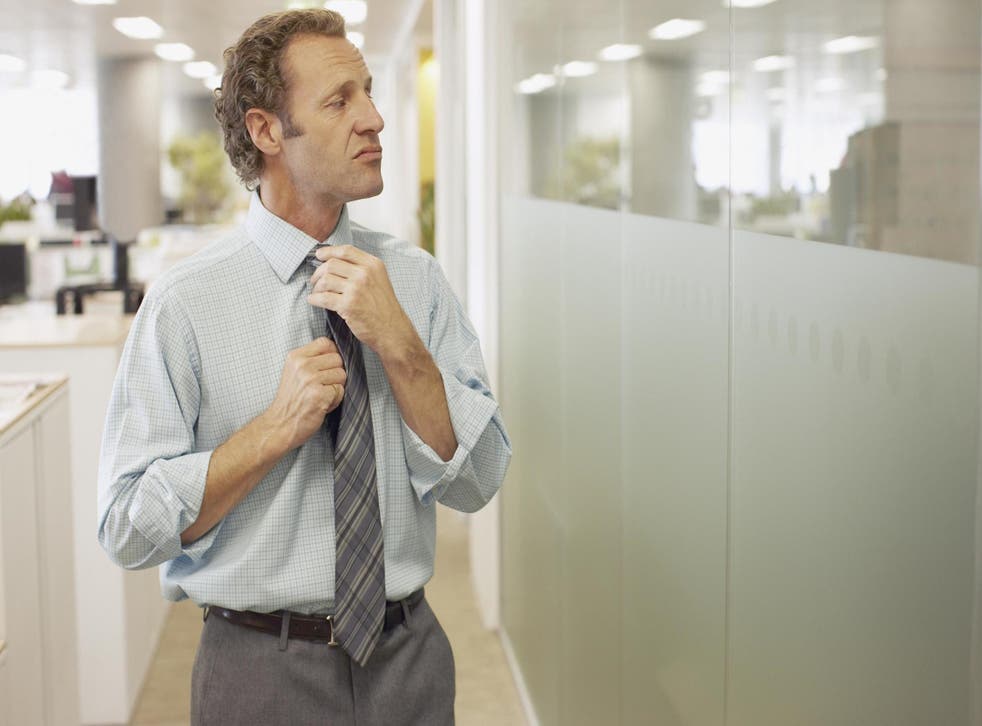 Contrary to popular belief, baby boomers are actually more sensitive than millennials, according to a new study on narcissism.
The research, published 10 December in the journal Psychology and Ageing, is part of the longest study on narcissism to date and looks at how narcissistic behaviour changes over time and by generation.
"There's a narrative in our culture that generations are getting more and more narcissistic, but no one has ever looked at it throughout generations or how it varies with age at the same time," said William Chopik, co-author of the study and associate professor at Michigan State University (MSU).
To study the behaviour, researchers at MSU analysed a sample of nearly 750 people between the ages of 13 and 77.
After surveying participants, researchers found that, generally speaking, qualities associated with narcissism, such as being full of yourself, being sensitive to criticism, and imposing your opinion on others, decline "over time and with age". However, narcissism levels varied by generational groups, with older generations found to be more sensitive overall.
The age of mass narcissism

Show all 2
According to Professor Chopik, baby boomers or "individuals who were born earlier in the century started off with higher levels of hypersensitivity, or the type of narcissism where people are full of themselves, as well as willfulness, which is the tendency to impose opinions on others."
"There isn't much data on older generations, but now that baby boomers are ageing into that phase of life, it's a huge part of the population that we need to be looking at," Professor Chopik said, hypothesising that baby boomers "may be more narcissistic than other generations because they grew up in a time when the government provided privileges like social security".
In comparison, the fastest-changing age group is young adults, including millennials, who were found to start out with a lower degree of hypersensitivity than their older counterparts.
When analysing narcissism by age, researchers found that the behaviour tends to decline as we progress through life and face certain milestones.
"There are things that happen in life that can shake people a little bit and force them to adapt their narcissistic qualities," Professor Chopik said. "As you age, you form new relationships, have new experiences, start a family and so on. All of these factors make someone realise that it's not 'all about them.' And, the older you get, the more you think about the world that you may leave behind.
"There's a sense in which narcissists start to realise that being the way they are isn't smart if they want to have friends or meaningful relationships."
Narcissism declines the most when landing a first job, researchers found, while rates of hypersensitivity face a steep decline after a person turns 40.
Overall, the study found that narcissistic behaviour is likely to decline as you get older, and that these changes don't stop at any certain age or stage in life.
"One thing about narcissists is that they're not open to criticism. When life happens and you're forced to accept feedback, break up with someone or have tragedy strike, you might need to adjust to understanding that you're not as awesome as you once thought," Professor Chopik said.
Register for free to continue reading
Registration is a free and easy way to support our truly independent journalism
By registering, you will also enjoy limited access to Premium articles, exclusive newsletters, commenting, and virtual events with our leading journalists
Already have an account? sign in
Register for free to continue reading
Registration is a free and easy way to support our truly independent journalism
By registering, you will also enjoy limited access to Premium articles, exclusive newsletters, commenting, and virtual events with our leading journalists
Already have an account? sign in
Join our new commenting forum
Join thought-provoking conversations, follow other Independent readers and see their replies