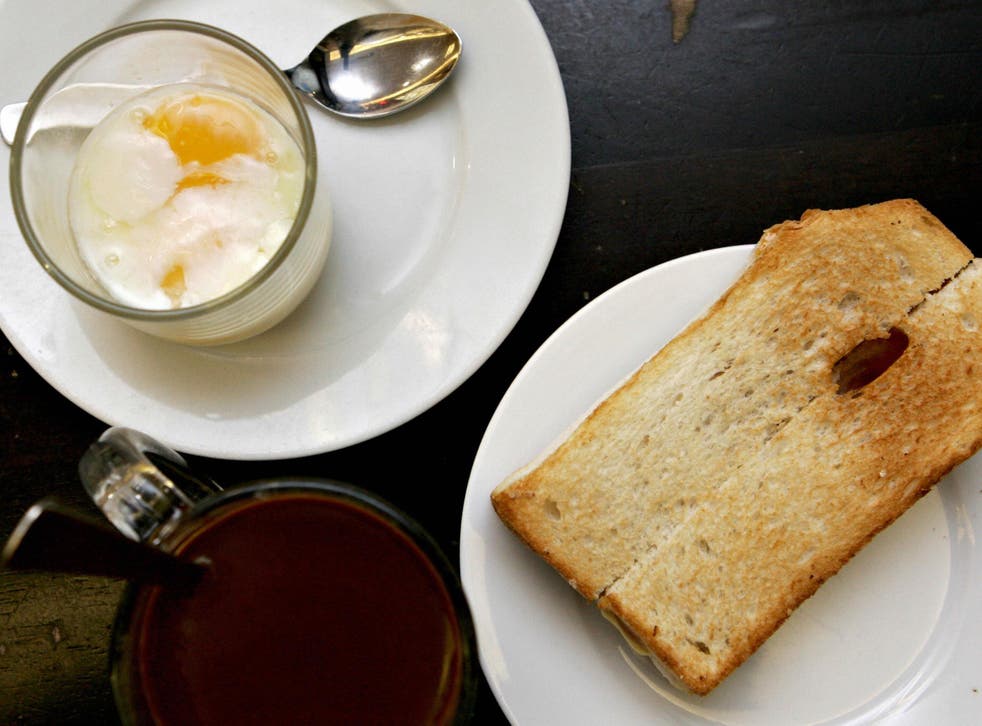 National Breakfast Week: This is the best time to eat breakfast
It's National Breakfast Week this week 
Mollie Goodfellow
Tuesday 26 January 2016 20:01 Comments
Despite it often being referred to as the most important meal of the day, only two thirds of Britons say they eat breakfast.
Choosing exactly what to eat breakfast presents a daily dilemma in itself, but most suggest including whole grains and protein as part of your first meal to stave off hunger until you get through to lunch time.
But is there an optimum point at which to eat breakfast?
Six healthy breakfast recipes to try

Show all 6
When you wake up your blood sugar levels are naturally low, so eating breakfast within around an hour of waking is recommended. This stops your body going into sugar crash.
Chloe Miles, a registered dietician and spokesperson for the British Dietetic Association, told The Independent of the importance of getting a good breakfast.
Breakfast fitness - London Live
"Breakfast is such an important meal, however many of us skip it," she said.
"Research has shown that people who eat breakfast are slimmer than those who don't and have more balanced diets; which is increasingly important with the rising obesity levels in the UK.
"Not eating breakfast can also affect energy levels and concentration, so encouraging children to eat it is vital. By not including breakfast in our diet, we could be missing out on fibre and vitamins, and consuming unhealthy snacks instead that don't provide these nutrients."
Register for free to continue reading
Registration is a free and easy way to support our truly independent journalism
By registering, you will also enjoy limited access to Premium articles, exclusive newsletters, commenting, and virtual events with our leading journalists
Already have an account? sign in
Join our new commenting forum
Join thought-provoking conversations, follow other Independent readers and see their replies