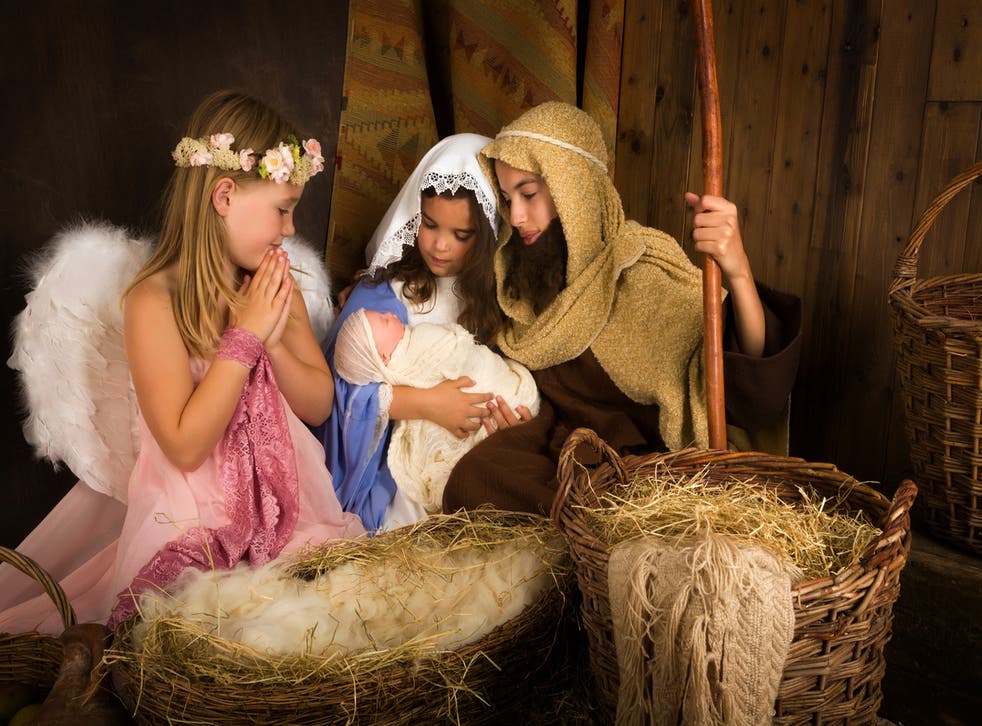 What your Nativity character says about you
We all know a classic shepherd
A rite of passage for many children and a source of contention for their parents - it's primary school Nativity time once again.
Either considered a chance to shine or a necessary evil (much like sports day), the casting of the annual play can cause tensions in the classroom.
What's more, if you don't get the role you want, you may end up affected for life.
But the chances are you were given your character for a reason, and it's time we accepted that.
Here's what your school Nativity character says about you:
Mary
Louder-than-average voice for a five-year-old
Not averse to blue or holding hands with boys
Parents likely to contribute to school funds in a significant way
Joseph
Always does his homework and gets at least 9/10
Definitely going to be a prefect
Quite quiet but also somehow annoying
Will grow up to found an app that will make him a millionaire
Narrator
The one who organises all the social engagements
Loves the sound of their own voice
Ends up doing everything because they don't trust anyone else to do it right
Bossy AF
Shepherd
Absolute LAD
Mad for the BANTS
Sometimes a bit naughty but really just a cry for attention
Pretends not to enjoy wearing a tea towel on head, secretly loves it
Wise man/king
Well-behaved, top-of-the-class type (who can be trusted with an expensive-looking prop)
An introspection and dignity that translates to a sombre, thoughtful expression when eg presenting gifts to a baby
Good sense of direction, ie when following stars
Donkey
Cheeky
Can be a bit of an ass at times
Thinks they're too cool to take the play seriously but secretly loves being an important part of the story
Angel in the background with no real role
Craves attention, constantly disappointed
Jealous of other people's success
Rebellious in the face of obscurity
Capable of entertaining themselves for hours with a piece of tinsel that "fell off" the halo
First Lobster
Very proud of their role
Thinks that their primary role gives them an omnipotent authority over all the other lobsters present at the birth of Jesus
Adult life likely to be plagued by the stark realisation that their casting was a matter of pragmatism rather than talent and they now have a serious seafood complex
Star
Thinks they got the role because of their star quality
Actually just because they're too nervous to speak in front of mean parents
Team player.
Join our new commenting forum
Join thought-provoking conversations, follow other Independent readers and see their replies