Gillette advert features father teaching transgender son how to shave
Growing number of men lose close friends in the first year as fathers
The Movember Foundation wants to help stop new dads from suffering in silence
A growing number of men are losing close friends within the first year of having a child, according to a new survey.
Becoming a father is considered by many as one of life's most rewarding experiences but the transition into parenthood can also be challenging and a time when support from colleagues, family and friends is crucial.
Despite this, a new survey has found that around one in five men are losing friends in the first 12 months since becoming a dad.
What's more, new fathers with no good friends have also been found to struggle more with the inevitable stress brought on by parenthood.
In 2019, the Movember Foundation commissioned research of 4,000 men across Canada, the UK, USA and Australia to investigate their social connections, with a specific emphasis on fatherhood and the impact of becoming a father.
Before And After: Instagram Dad's Amazing Transformations

Show all 10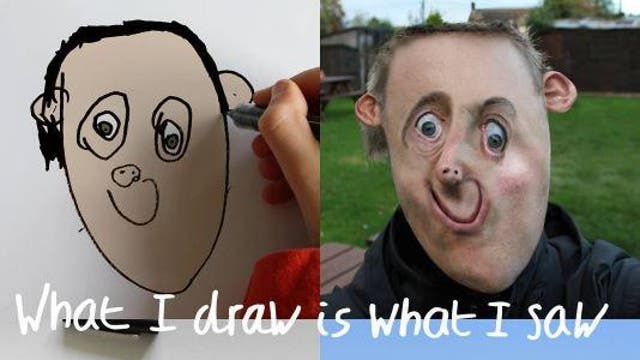 The survey was carried out ahead of Men's Health Week on 10-16 June and Father's Day on 16 June.
The report found that 20 per cent of fathers said the number of close friends they had decreased in the 12 months since becoming a father. Furthermore, 33 per cent of men with no good friends said their stress levels increased a lot compared with 23 per cent of those with at least one close friend.
The survey also found that 23 per cent of fathers feel isolated when they first become a father and that the pressures of parenthood are more likely to affect young men.
Around 40 per cent of 18-35 year-old fathers said they were more likely to feel isolated compared to 11 per cent of over 55s, while 29 per cent said they experienced high levels of stress compared to 17 per cent of older dads.
The report also suggested that the quality of friendships is important, with fathers who are dissatisfied with the quality of their relationships less likely to handle stress well, feel that no-one is looking out for them and feel isolated.
Movember CEO Owen Sharp said: "Becoming a father can be one of life's most rewarding experiences, but until recently it hasn't been acknowledged how challenging that transition can be for new dads, especially with regard to mental health.
"Our research shows that having close friends who are looking out for you can act as a buffer against these stresses. Spending time with friends allows you to recharge your batteries which is good for you and your family."
The findings come just months after NHS England announced that new fathers will be offered mental health screenings and treatment if their partners are suffering from illnesses such as postnatal depression, anxiety and psychosis.
Research shows that one in five women will encounter mental health issues during the first year of birth, but one in 10 men will also be affected.
The new initiative, which has been described as "radical" by the NHS, aims to prevent men's mental health problems from being overlooked and help both parents ease into family life.
"These days dads and partners are rightly expected to be more hands-on," said Simon Stevens, chief executive of NHS England, "and NHS mental health services also need to step up and support families at times of extreme stress and anxiety."
Support free-thinking journalism and attend Independent events
He went on to explain how important is is to recognise the mental impact parenthood has on men and how anxieties can be severely exacerbated if their partner is suffering from mental health problems.
"At what should be one of the happiest moments of our lives, caring for a partner suffering mental ill health when a new baby arrives is a difficult and often lonely experience.
"Alongside the backup and friendship of other new parents in the NCT [National Childbirth Trust] and other groups, the NHS has a role to play in helping support the whole family."
Join our new commenting forum
Join thought-provoking conversations, follow other Independent readers and see their replies