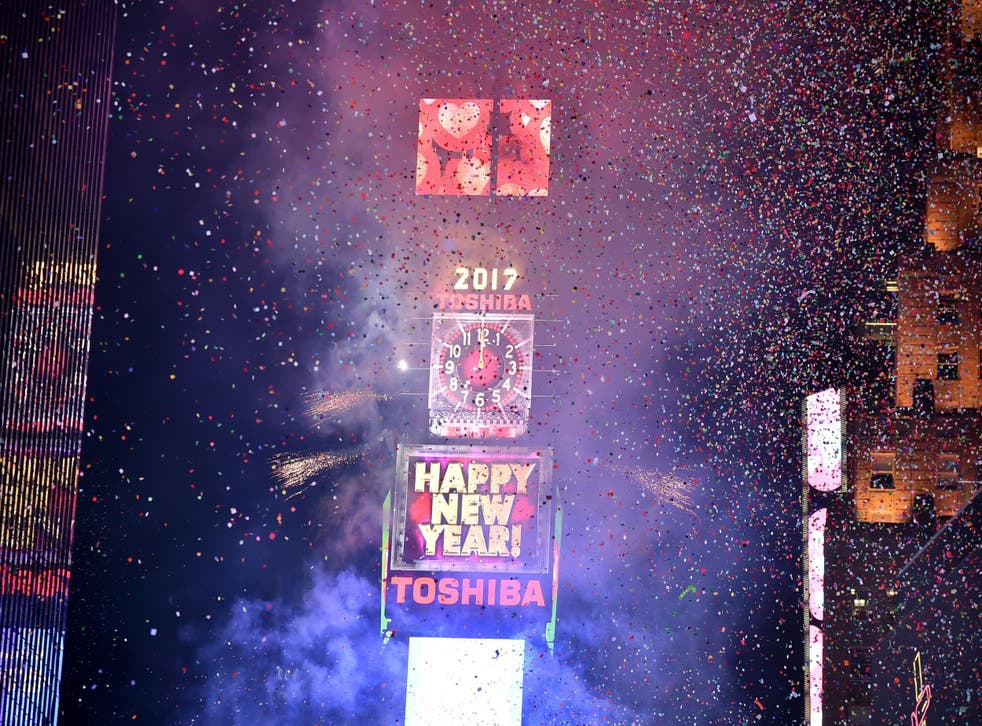 New Year's Eve 2017: This is why the New Year is ushered in with a ball drop
As people around the world ring in the New Year, New York City gears up for the New Year's Eve ball drop - the festive annual celebration that centres around the glittering crystal Times Square ball.
Filled with confetti, tourists, and millions of joyous people excited to ring in the new year, the streets of Times Square will soon be amass with people attempting to get a glimpse of the 5386 kg sparkling ball.
This year an estimated one billion people are expected to tune in to watch the Ball Drop - but why?
Apart from being a sight to behold, it turns out the reason we watch a ball drop on New Year's Eve all comes down to time.
Not too long ago, a ball drop was actually used as an important measurement of time - not just a sparkling symbol of the new year.
Dropping a ball as a unit of time started in the 1800s with ship captains who used the practice as a reliable way to track time in order to navigate.
According to Huffington Post, Captain Robert Wauchope eventually decided that a big ball dropping from an elevated position on shore would be even better - and so in 1829, a huge ball dropped in England, marking noon.
"Time-balls" or dropping a ball to measure time caught on, with the first official one installed atop England's Royal Observatory in 1833.
Shortly after, the practice became popular across major cities, where telling time was still not commonplace.
Fast-forward to New York City 1904, when Adolph Ochs, the publisher of The New York Times, and the reason Times Square has its name, decided to throw a New Year's Eve celebration at his building - with fireworks.
Although it was apparently quite the party, three years later Ochs was unable to secure a fireworks permit and so decided instead to attach a lighted ball to the building that would lower at midnight.
Ochs became a trendsetter and thus the Times Square ball was born.
New Year's Eve celebrations as world welcomes 2018: in pictures

Show all 27
Happy New Year!
Register for free to continue reading
Registration is a free and easy way to support our truly independent journalism
By registering, you will also enjoy limited access to Premium articles, exclusive newsletters, commenting, and virtual events with our leading journalists
Already have an account? sign in
Register for free to continue reading
Registration is a free and easy way to support our truly independent journalism
By registering, you will also enjoy limited access to Premium articles, exclusive newsletters, commenting, and virtual events with our leading journalists
Already have an account? sign in
Join our new commenting forum
Join thought-provoking conversations, follow other Independent readers and see their replies