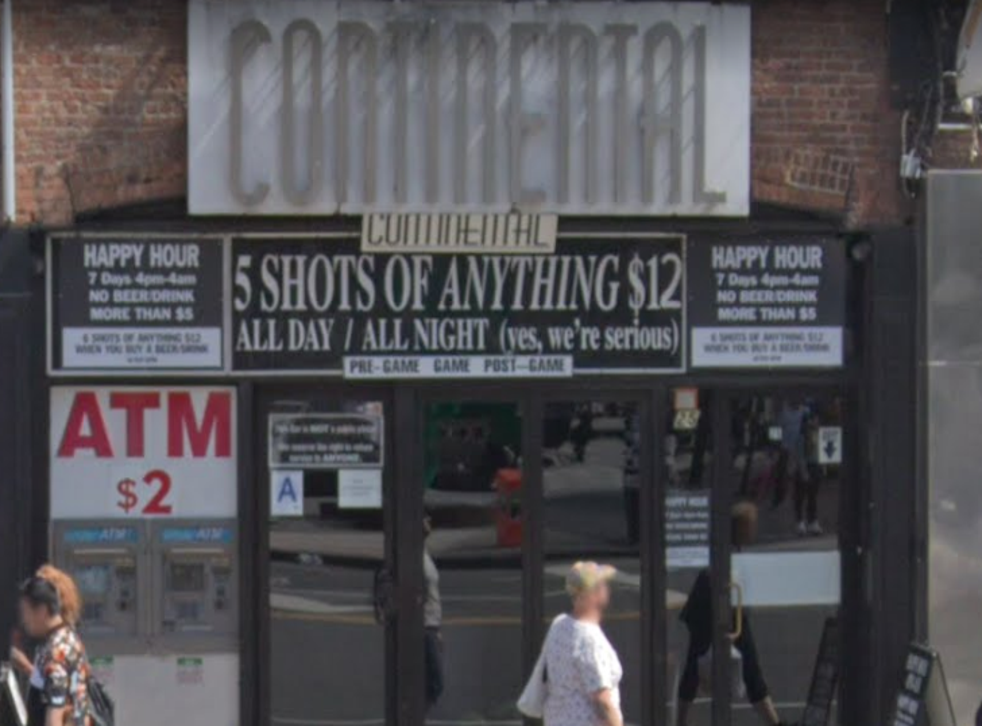 New York bar announces it will no longer tolerate customers use of the word 'literally'
A dive bar has had enough of patrons using the word "literally" when referring to things that aren't literal at all - and have decided to ban the use of the word.
Located in New York's East Village, Continental is better known for its shot deals than for correct grammar usage - but that hasn't stopped the bar from hanging up a sign announcing their decision.
Posted on the window, the sign reads, in all caps: "Sorry but if you say the word 'literally' inside continental you have five minutes to finish your drink and then you must leave."
But, "If you actually start a sentence with 'I literally' you must leave immediately!!!" the sign declares.
This is because, according to the bar, "This is the most overused, annoying word in the English language and we will not tolerate it. Stop Kardashianism now!"
However, they were not clear on whether they find the correct use of "literally" acceptable.
Someone who noticed the sign posted it on Twitter - and people aren't too pleased with the bar's linguistic ban.
One person felt that the bar is literally over, commenting: "That bar is like literally 10 years past its expiration date."
Others took offence to the ban - and fired back by sharing what they hate about Continental.
And some people found the ban hypocritical considering the excessive use of exclamation points on the sign.
No word yet on whether the bar's threat is literal - but as of now their sign is being declared "literally" the funniest thing on the internet.
However, according to their website, Continental is literally closing in June - so the ban, nor the bar, won't be around for much longer.
Join our new commenting forum
Join thought-provoking conversations, follow other Independent readers and see their replies