The Independent's journalism is supported by our readers. When you purchase through links on our site, we may earn commission.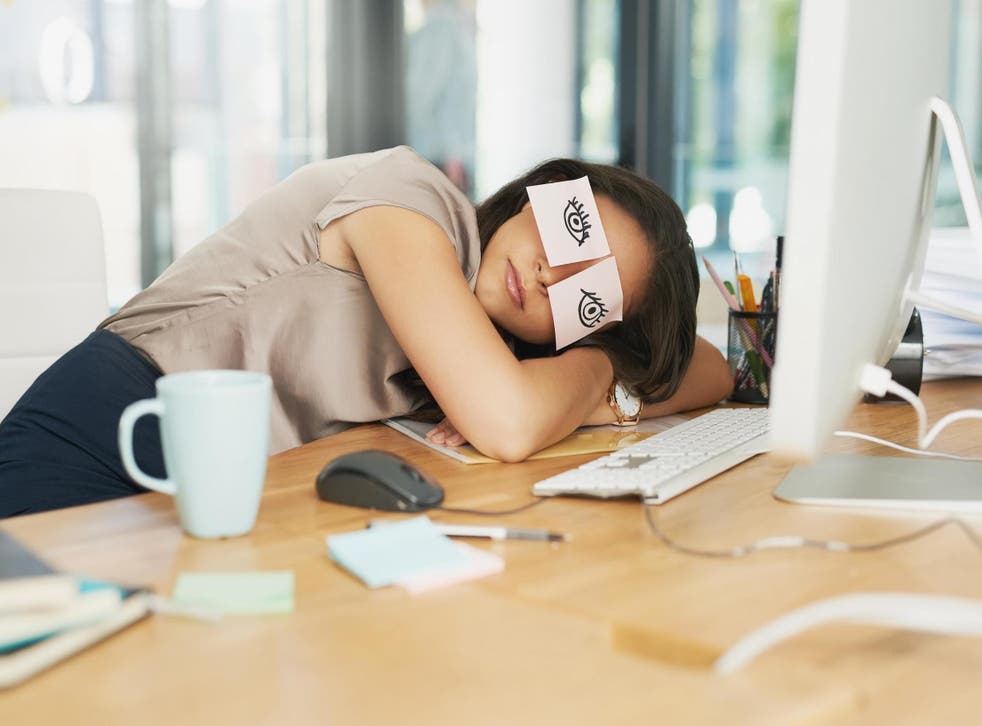 New York store rents out $25 nap pods - here's what we thought
For $25, you can nap for 45 minutes in your very own nap pod 
Luxuriating on a comfortable cloud-like mattress underneath soft covers to doze off for 20 minutes is the perfect way to end a work day - but this wasn't at home, this was at a nap pod in the middle of the city.
Endlessly tired New Yorkers now have an option to rejuvenate their alertness besides endless amounts of coffee - rentable nap pods at The Dreamery that offer the perfect place to take a 45-minute snooze.
The new nap store was dreamed up by mattress brand Casper - and it reflects the brand's desire to help people "sleep better."
Opened next to the mattress startup store in downtown Manhattan, the Dreamery has thought of just about everything for the perfect $25 sleep.
Booking a nap is simple - by visiting The Dreamery website, those in desperate need of sleep can choose from available times to book one of the nine nap pods. Walk-ins are also accepted.
Upon entering the calming lobby, guests are led to the lounge area where they can change into pyjamas on loan by sleepwear brand Sleepy Jones, which we found a bit itchy, use a locker for their convenience, and stock up on sleep goodies including combs to smooth bed head, eye masks, towels, and toothbrushes.
For the $25 price tag, you get your very own mattress, sheets, pillows, and blankets - all of which are changed for each guest.
You also receive face wash and moisturiser from Sunday Riley, and audio tracks from Headspace.
The space, with its star-like lighting, is certainly soothing - and Instagram-worthy - and details such as the books that will "put you right to sleep" are an amusing addition.
But whether the nap pods are worth the 55 cents a minute, it depends on how fast you can fall asleep - and how sleepy you are.
Although we had no trouble drifting off to sleep, we spent the remaining minutes wondering what would happen if we overslept.
To pass the time, we tried out the Headspace tracks - which ended up being stories rather than relaxing music. We turned it off after two minutes and tried to fall back asleep.
Before we knew it, the 45 minutes were up and nap time was over - at which point a silent employee ushered us back into the lounge for coffee or La Croix.
Although nap pods aren't a new phenomenon, their purpose is still questionable - especially when they are located so far from an airport.
But according to the mattress company behind The Dreamery, the idea is to help people prioritise sleep.
"The Dreamery is about making sleep and rest a part of our regular wellness routines — similar to how many people prioritise a workout class," said Neil Parikh, co-founder and COO at Casper. "The concept enables us to pilot new ways of bringing better sleep to more people and to more places — whether that's here, the workplace, airports or beyond."
The Dreamery wants the city that never sleeps to finally get some sleep.
Register for free to continue reading
Registration is a free and easy way to support our truly independent journalism
By registering, you will also enjoy limited access to Premium articles, exclusive newsletters, commenting, and virtual events with our leading journalists
Already have an account? sign in
Register for free to continue reading
Registration is a free and easy way to support our truly independent journalism
By registering, you will also enjoy limited access to Premium articles, exclusive newsletters, commenting, and virtual events with our leading journalists
Already have an account? sign in
Join our new commenting forum
Join thought-provoking conversations, follow other Independent readers and see their replies