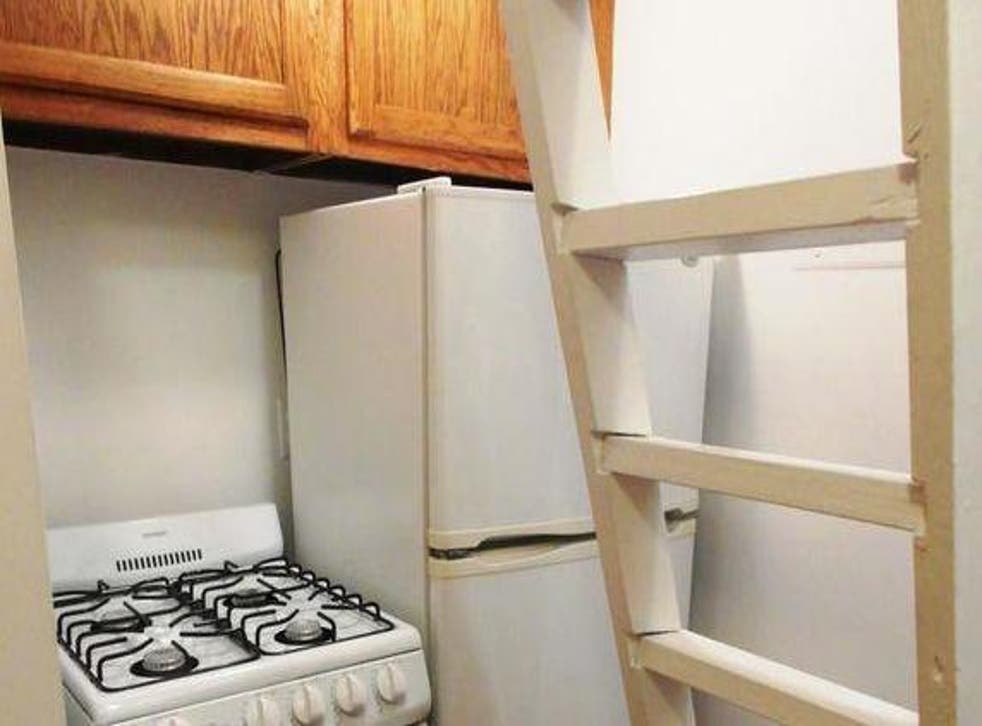 The New York apartment available to rent for $950 a month - but it's only 68sq feet
Who needs a bathroom anyway?
Manhattan's smallest rental apartment has gone on the market for the monthly rate of $950 - a bargain by New York City standards.
Apartment hunting in the city is tough and prioritising is key. Location versus commute? Roommates versus affordability?
So the self-contained listing for this apartment in New York City's coveted Upper West Side, spotted by real estate website 6sqft, seems almost perfect - except for the fact it is a mere 68sq feet.
Citi Habitats, a real-estate company, describes the tiny gem as: "A 68sq feet (yup you read that right) SRO on the 5th floor of a brownstone. The apartment, again, is 68 square feet.
"It's probably the smallest apartment in Manhattan and it's also probably the least expensive."
As this is New York City, where your zip-code means something, the listing then states: "This is all about location."
And the apartment does come with some amenities, albeit ones you would expect from an apartment you are shelling out $950 a month for.
"There's a stove, a refrigerator, and a closet. There's also a loft bed area that fits a twin sized bed and a skylight," the listing reads.
However, the price doesn't include a bathroom - that's an amenity, located in the 5th-floor hallway, the renter will have to share - with "four other apartments."
And while no pets are permitted, and probably no guests either, as "only one adult can legally live here because of the size of the apartment," heat, water, cooking gas and electric are all included in the rent.
But on the plus side, the future tenant of this single room occupancy will probably become quite fit - as the apartment is at the top of a fifth-floor walk-up.
If you want this apartment, you'll have to act fast - as it will likely be gone soon.
This article was updated on December 9, 2020, to remove the address of the apartment and a hyperlink to the real estate agent's property details.
Join our new commenting forum
Join thought-provoking conversations, follow other Independent readers and see their replies