The Big Debate: What's the low-down on the 'Green Deal' and how will it help cut carbon?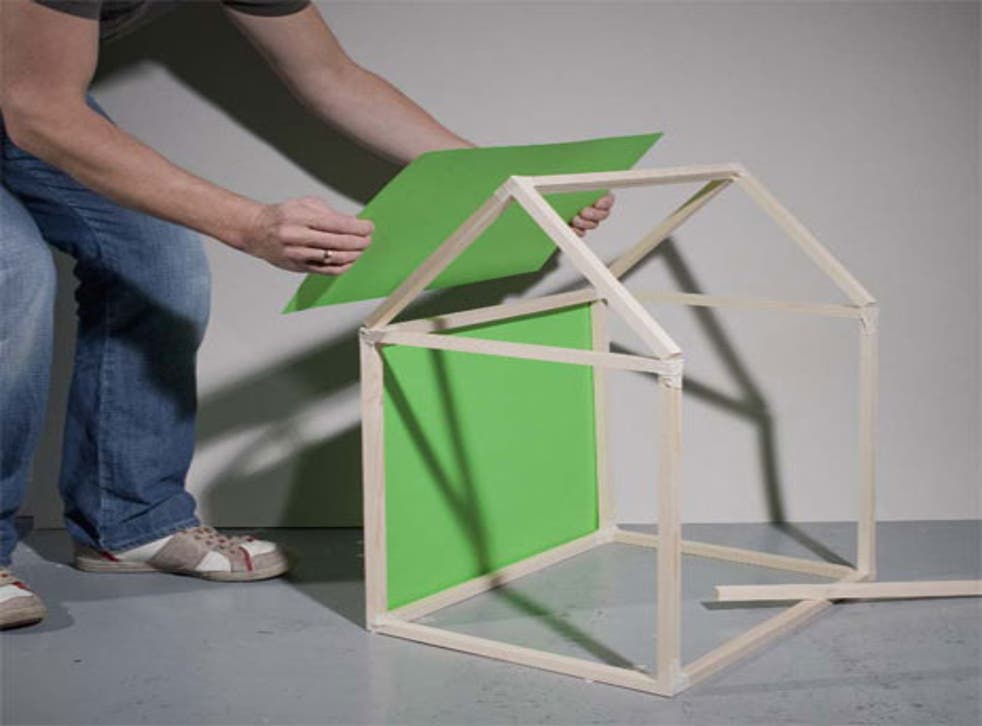 One of your home's basic functions is to keep you warm. Obviously. But British homes have a pretty poor track record of fulfilling that core role. As Chris Huhne, the Energy Secretary, pointed out recently, we use more energy to heat our homes than does Sweden, where it's seven degrees colder in January.
"We might as well be standing outside burning £50 notes," he said. As energy prices continue to rise and signs of climate change become ever more alarming, it's clearly time something was done to bring our leaky, expensive-to-run homes into the 21st century.
But the upfront costs of proper energy-efficiency measures are a catch-22 for most people - it's often simply too expensive to make our homes more efficient, even though we'd save money in the long run. Cue the "Green Deal".
What is it?
The Green Deal is a government plan to introduce loans for home upgrades, making energy efficiency affordable and accessible - the Government describes it as a "once-andfor-all refit that will make every home in Britain ready for a low-carbon future". The idea is that companies (including well-know retailers such as Marks and Spencer, Tesco and B&Q as well as energy companies) provide a loan to pay up-front for energy-efficient improvements such as loft, cavity and solid wall insulation for homes and businesses, and receive a return on their investment from the money saved through lower energy use, paid back over up to 25 years in a pay-asyou-save scheme. This avoids upfront costs for homes and businesses.
It's projected that the private sector will invest around £7bn in the scheme over the next 20 years. And since high-performance energy efficiency isn't every British builder's forte right now, it's anticipated that up to 250,000 jobs will be created in order to upgrade housing and commercial premises.
How will it work?
Homeowners may be entitled to spend up to £6,500 improving their home's energy efficiency. Repayments will be made through savings in future energy bills, but the homeowner will still benefit from an overall saving. Full details of exactly how the scheme will run are still being finalised – it's not yet clear whether heating system upgrades such as efficient boilers will be included in the scheme alongside efficiency measures such as insulation. And the precise mechanism for administering the project to avoid mountains of paperwork for simple upgrades needs to be worked out. More information should be released over the coming months, and the full package is expected to be available in late 2012 as part of the Energy Security and Green Economy Bill.
What's in it for me?
In theory, every one of the UK's 26 million homes (and many businesses) could benefit in some way from improved insulation,increased warmth and comfort, reduced carbon emissions and lower energy bills. The most energyinefficient homes could save around £550 per year by installing insulation measures under the scheme.
Will I be able to put in whatever energy-efficiency measures I fancy?
Only accredited installations that fulfil the "golden rule" of costing less than the projected associated cost savings on an average bill for the duration of the finance arrangement (up to 25 years) will be eligible. Their suitability will be assessed for each property, and they will have to be installed by appropriately qualified installers.
What happens if I move house?
The obligation to repay the costs of energy-efficiency measures will be attached to the energy bill at a property, rather than to an individual. So if a property is sold, repayments will continue through energy bills paid by the new owner or bill payer, who will in turn benefit from the reduced bills associated with the scheme.
What if I don't want to wait until 2012?
The Energy Saving Trust estimates improved insulation would cut the average UK household's energy bills by £265 per year. Some insulation measures have pretty short payback periods – installing cavity wall insulation costs the average UK home around £250, and cuts bills by around £110 per year; basic loft insulation costs about £250 (much less if you install it yourself) and saves around £145 per year. So if you got on with installing them now, they should have paid for themselves well before the Green Deal is introduced – making your home comfier, cheaper to run and more environmentally friendly in the meantime.
Meanwhile, some households are eligible for grants and schemes that cover part or all of similar energyefficiency measures. Households that spend more than 10 per cent of their income on heating and lighting can apply for grants of £3,500 to £6,000 to improve their home's heating and insulation. In England, this scheme is known as "Warm Front", in Scotland "Warm Deal", and in Wales it's snappily titled the "Home Energy Efficiency Scheme". These will be rolled up into the Green Deal in due course.
If you don't fall into that category there may be other routes to a warmer winter. The Energy Saving Trust on 0800 512 012 or www.energysavingtrust.org.uk has details of grant schemes nationwide.
On 17 November, The Independent is hosting a live debate in Manchester to discuss whether we can cut carbon in time.It will be chaired by the environment editor, Michael McCarthy. To register, visit: www.independent.co.uk/newenergyfuture
Register for free to continue reading
Registration is a free and easy way to support our truly independent journalism
By registering, you will also enjoy limited access to Premium articles, exclusive newsletters, commenting, and virtual events with our leading journalists
Already have an account? sign in
Register for free to continue reading
Registration is a free and easy way to support our truly independent journalism
By registering, you will also enjoy limited access to Premium articles, exclusive newsletters, commenting, and virtual events with our leading journalists
Already have an account? sign in
Join our new commenting forum
Join thought-provoking conversations, follow other Independent readers and see their replies