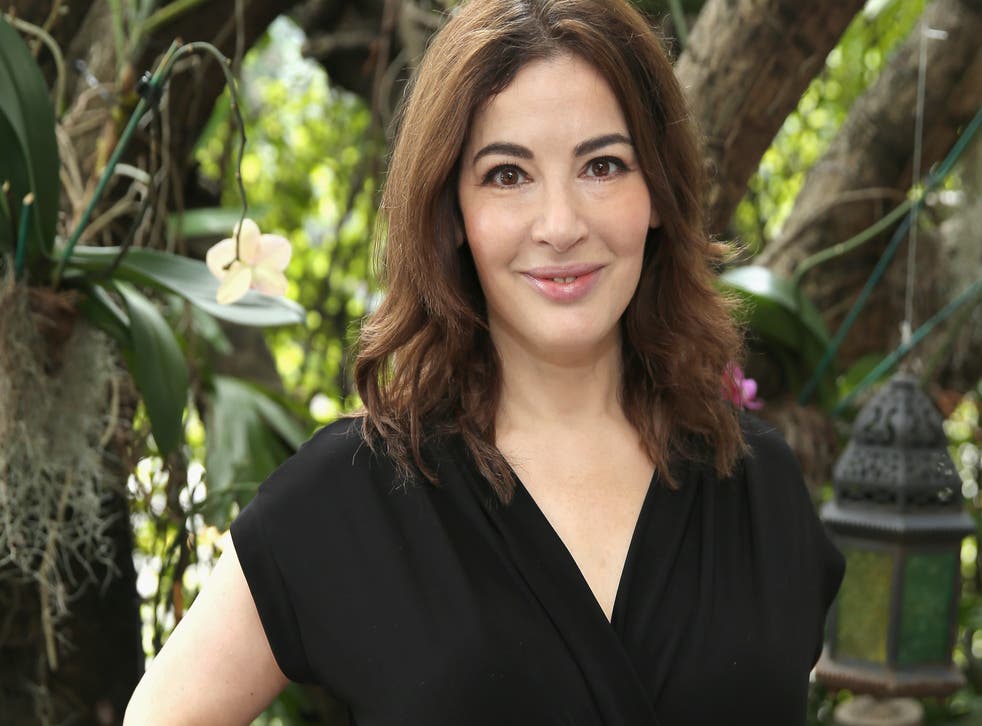 Nigella Lawson apologises for 1993 comments on person's choice to have gender surgery
A 'gracious acceptance' was then shared by Christie Elan-Cane about whom the comments were made
Nigella Lawson has issued an apology for comments she made about a non-gendered activist in a newspaper column she wrote titled "Not a suitable case for treatment" 27 years ago.
In the article from 1993 for the Evening Standard, TV chef Lawson described the removal of Christie Elan-Cane's breasts and womb as "brutal surgery" with no "medical justification".
Elan-Cane, who identifies as non-gendered and uses the pronoun 'per' shared a picture of the article on Twitter this week with the caption "no trans ally of mine".
It was following wide praise of Lawson for sharing a pro-trans Independent article on Twitter, on 29 August, with the caption: "A small still voice of calm".
Elan-Cane captioned the newspaper clipping: "As I said before, I'm not letting this go. @Nigella_Lawson's words @EveningStandard Oct '93 to be precise. No apology in 27 years. Has she changed? I don't know. I don't care. No #trans ally of mine."
Elan-Cane followed up per tweet a few days later by writing "@Nigella_Lawson didn't care about me when she wrote this offensive diatribe in @EveningStandard that was read by millions in London & across the south east.
"And I don't care if I have to shout from the rooftops that she should apologise now for these disgusting comments."
Several hours later, Lawson replied to Elan-Cane with an apology, writing: "And I am very glad to have the opportunity to apologise . While I certainly meant no harm, unfortunately that doesn't mean I didn't harm.
"And I'm sorry. I hope that the past 27 years have been rich and happy ones for you."
Elan-Cane then replied to accept the apology, writing: "Thank-you @Nigella_Lawson. Apology accepted."
Lawson added: "I appreciate that very much. Thank you for your gracious response."
Praising the apology, one Twitter user wrote: "This has been heartening. Another example of learning you've unintentionally harmed when you did not know better, though perhaps ought to have known better, and owning that past self in a humble kind apology. Both people here absolutely awesome."
The TV chef and columnist's 1990s article discussed Elan-Cane's transition after per story appeared on Tuesday Lives on Radio 4.
The comments about Elan-Cane's surgery read: "Of course, it is Christie Elan-Cane's body - [pers] to mutilate as [per] wishes. But behind the desire for self-mutilation surely lies the most-troubling self-hatred ([per] made no bones about [per] disgust at femininity) and that's not the kind of thing you can excise with a surgeon's scalpel."
Lawson concluded that she felt Elen-Cane "needed help, not surgery".
Join our new commenting forum
Join thought-provoking conversations, follow other Independent readers and see their replies