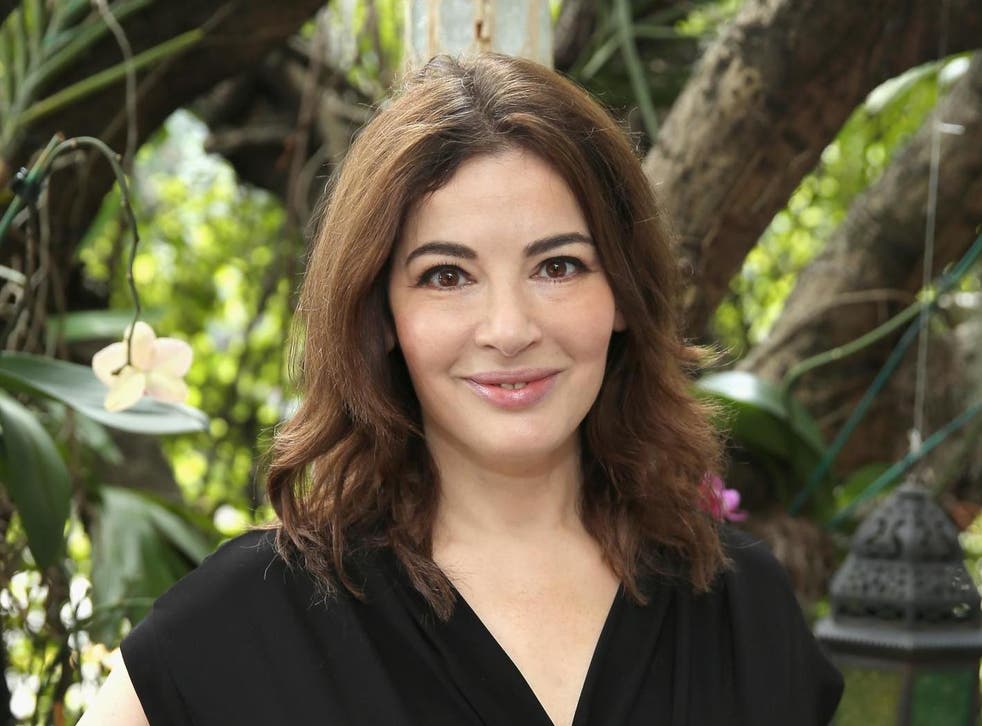 Nigella Lawson felt like a 'traitor' to her mother because she lived longer than her
'When you have seen people you love die young, the idea of complaining about getting older is just revolting,' Lawson says as she writes about turning 60
Nigella Lawson has said that when she turned 49, she felt like a "traitor" to her mother, who passed away aged 48.
On Monday 6 January, Lawson celebrates her 60th birthday.
To mark the milestone, the food writer has penned a feature in The Sunday Times about "the joy of turning 60", in which she touches upon her perpetual dislike of birthdays, caring less about what other people think as you age and how she views the remainder of her life "as a great unfurling mystery".
In the piece, Lawson discussed how her "hardest" birthday was her 49th, as it meant she had outlived her mother, the late heiress Vanessa Salmon.
"When you have seen people you love die young, the idea of complaining about getting older is just revolting," the cooking show host said.
"My mother died at 48, one of my sisters at 32, and my first husband [journalist and broadcaster John Diamond] at 47; it is a curious thing to be so significantly outstripping them in years."
Lawson stated that while turning 49 was her most difficult birthday, turning 50 "was a doddle" in comparison.
"I think I was rather relieved no longer to be 49, that year that made me a traitor to my mother," the author said.
"If I see, in anything I read, a woman's age listed as 48, I think 'that's my mother's age'; how can a daughter be older than her mother?"
24 pieces of life advice from celebrities

Show all 24
While reflecting upon her life, Lawson explained that while it may be inaccurate to say that people don't care what others think of them as they get older, they do care "ever more fleetingly".
She added that in her opinion, it "seems so ridiculous" for someone to spend the majority of their youth hating their appearance.
"Why worry about being 60 when, in 10 years' time, it will seem laughably young by comparison? And if I don't get to see 70, then looking older will be the least of my troubles," the food writer opined.
Lawson ended her piece by addressing the stereotype that individuals miss out on opportunities as they age, a notion that she feels, for her, is quite the opposite.
"I now see the rest of my life as a great unfurling mystery," she stated.
"For the past three decades, as I grew up, established a career, had children and so on, I pretty much knew what the shape of my life would be, day to day. Now I feel that anything could happen."
Several people praised Lawson for speaking so openly and positively about turning 60.
"Joyful, candid and heartening: my sixth decade is approaching and thanks to you I'm no longer daunted," one person tweeted.
"Having turned 60 myself a few months ago amidst a year of many changes in my life, I agree with everything, especially relishing solitude and the unfurling mystery ahead," another commented.
Join our new commenting forum
Join thought-provoking conversations, follow other Independent readers and see their replies