World's biggest gathering of Nigels attracts 433 Nigels to 'celebrate Nigelness'
'It was peak Nigel'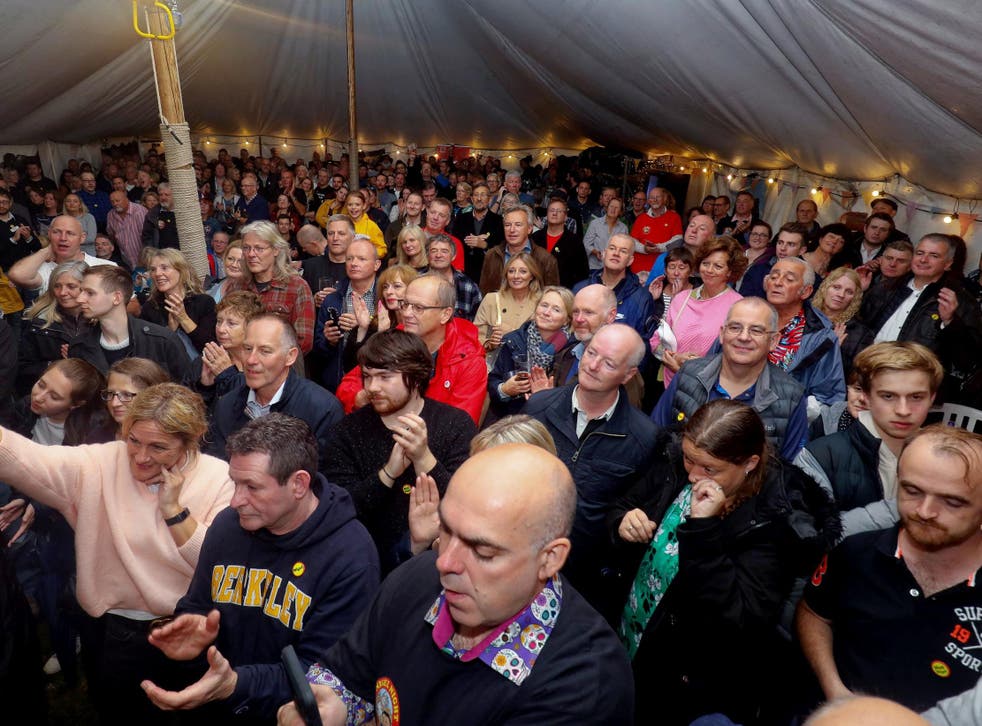 Four hundred and thirty-three people named Nigel converged on a Worcestershire pub on Sunday to "celebrate Nigelness".
Nigel Smith, 56, the landlord of the Fleece Inn in Bretforton, organised the gathering in a bid to stop the name dying out after he discovered that there had been no babies named Nigel in 2016.
The event is believed to have set a new world record for the largest gathering of Nigels in one place, with attendees presenting photo identification and signing the 'Book of Nigel' for Guinness verification purposes.
All Nigels were given a free pint and a Nigel badge, while other guests were given a non-Nigel badge.
"A man who changed his name from Nigel to Niall came and we convinced him to pull himself together," said Mr Smith.
Awards were given for the furthest travelled, the youngest and oldest Nigels, with the youngest coming in at just seven months old, suggesting a future for the denigrated name.
The group even agreed a collective noun for Nigels: a niggle of Nigels.
Mr Smith said: "In the year I was born, 1963, there were over 5,000 Nigels born.
"It was peak Nigel.
"It was so ubiquitous and it became much maligned. At school I used to have the mickey taken out of me," he said.
Mr Smith suggested that the Nigel Farage effect – "the Nigel who shall not be named" – may have contributed to the demise in popularity of the name.
Nigels travelled from Scotland, Newcastle and Cornwall for for Nigel-related revelry, with some coming as far as the US.
"Texan Nigel", who lives in Denver, Colorado, had his trip to the soiree crowdfunded by friends and family, making him "not only our Texan Nigel, but also our crowdfunded Nigel".
The event raised funds for the British Heart Foundation "because us Nigels are getting to a certain age".
Mr Smith believes the event has served to improve the name's reputation.
"I think we've brought it back,' he said.
'We will resurge – there'll be a lot more Nigels next year than this year, I'd definitely put money on that.
"And we've just taken away a little bit of that stigma and reaffirmed what a fantastic name Nigel is – once you've grown into it. It takes a little while," he added.
Register for free to continue reading
Registration is a free and easy way to support our truly independent journalism
By registering, you will also enjoy limited access to Premium articles, exclusive newsletters, commenting, and virtual events with our leading journalists
Already have an account? sign in
Register for free to continue reading
Registration is a free and easy way to support our truly independent journalism
By registering, you will also enjoy limited access to Premium articles, exclusive newsletters, commenting, and virtual events with our leading journalists
Already have an account? sign in
Join our new commenting forum
Join thought-provoking conversations, follow other Independent readers and see their replies