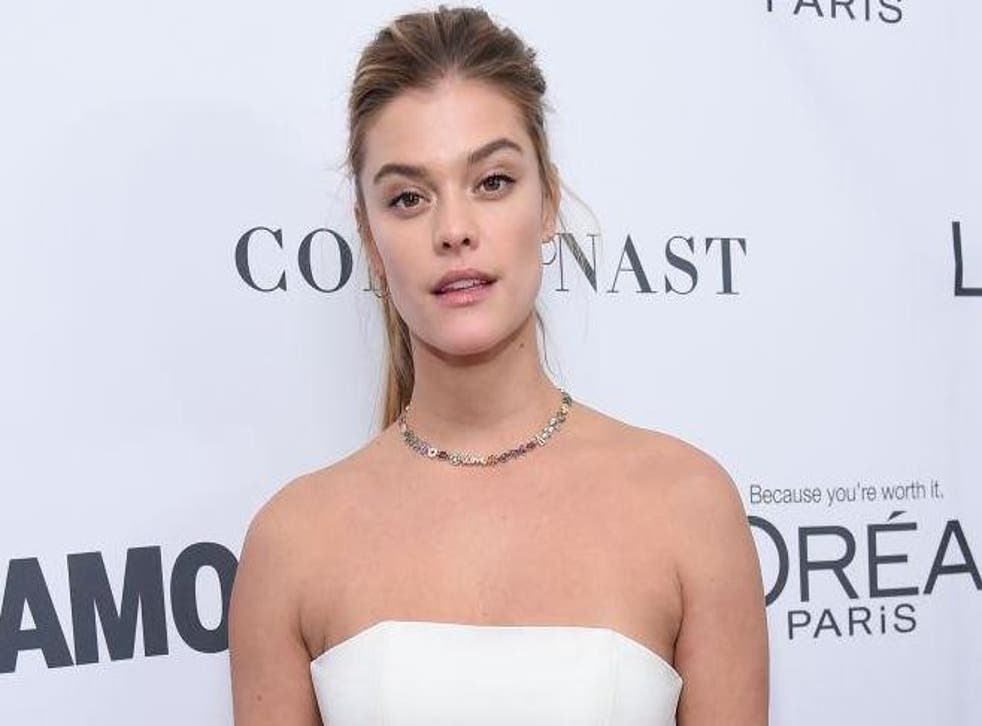 Victoria's Secret model Nina Agdal calls out magazine for body shaming: 'I embrace my curves'
Model Nina Agdal has called out the fashion industry after being cut from a magazine for not being thin enough.
The 25-year-old who has worked for the likes of Sports Illustrated and Victoria's Secret shared a photo from the shoot with the unnamed publication with her 1.7million followers on Instagram.
Here, Agdal revealed that she had been unapologetically shamed for her appearance and opened up about her personal struggle with body insecurities and social anxiety.
"Today, I'm disappointed and appalled at the still very harsh reality of this industry," she captioned the image of herself wearing nothing but a pair of Oscar de la Renta jeans.
After agreeing to shoot with a creative team that she "believed in", the Danish model reveals that her agent received an "unapologetic e-mail" explaining that they would not run her cover or story because it "did not reflect well" on her talent and "did not fit their market."
The publisher also claimed that Agdal's look "deviated" from her portfolio and that she was unable to fit into the sample sizes of clothes – a statement the young model claims is "completely false."
The former Maxim cover star goes on to share her personal story admitting to dealing with "paralysing social anxiety", and "taking a step back from the insensitive and unrealistic pressures" of the industry.
However, she adds that as a 25-year-old woman she now feels more comfortable in her skin and "healthier than ever before."
"Some days I'm a sample size, some days I'm a size 4, some a 6. I am not built as a runway model and have never been stick thin," she writes.
"Now more than ever, I embrace my curves and work diligently in the gym to stay strong and most of all, sane."
Agdal concludes by saying that she hopes the image will help draw awareness and support of the issue that affects so many women.
"Let's find ways to build each other up instead of constantly finding ways to tear each other."
The image has since been liked more than 125,000 times and flooded with hundreds of supportive comments.
"Thank you thank you thank you a million times for speaking up about this! You are beautiful," one person wrote.
Another added, "It's SO comforting to read posts like this and know that we are not alone! More than anything I am so happy to hear that you are happy, confident, comfortable, and PROUD of your body.
"Grateful for this post and women like you!"
Register for free to continue reading
Registration is a free and easy way to support our truly independent journalism
By registering, you will also enjoy limited access to Premium articles, exclusive newsletters, commenting, and virtual events with our leading journalists
Already have an account? sign in
Join our new commenting forum
Join thought-provoking conversations, follow other Independent readers and see their replies