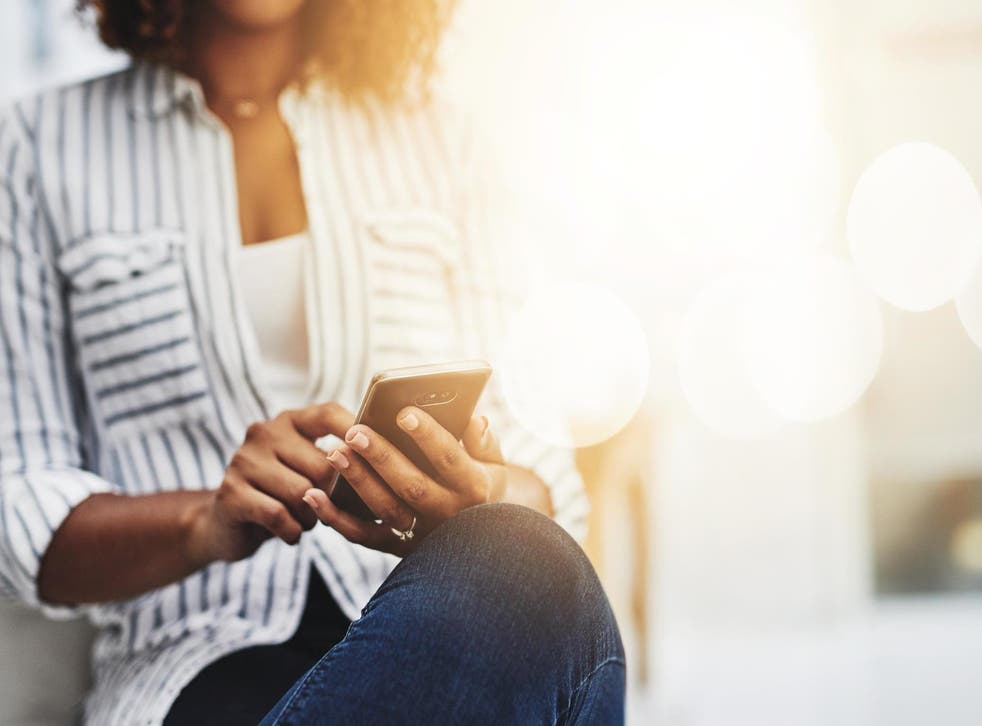 'Nomophobia' crowned word of 2018, but what does it mean?
The behaviour it describes has become increasingly common in recent years
Olivia Petter
Monday 31 December 2018 12:43 Comments
"Nomophobia" has been named as Cambridge Dictionary's word of 2018.
While the word itself might sound unfamiliar, the phenomenon it describes is one we can all relate to.
According to the dictionary, nomophobia means "a fear or worry at the idea of being without your mobile phone or unable to use it".
Its meaning can be derived by examining the word itself, which is a combination of "no", "phobia" and "mo",in reference to a mobile phone, leading the phrase to mean "no mobile phone phobia".
While nomophobia is not a scientific term, it's one that has become increasingly popular among researchers in recent years as technology addictions are now more prevalent than ever before.
It's sometimes referred to as "smartphone separation anxiety", though it rarely has anything to do with a fear of not being able to make phone calls or send text messages.
Instead, scientists from the City University of Hong Kong and the Sungkyunkwan University in Seoul have said it's about smartphones now being so advanced and personal to us that they've actually become an extension of ourselves.
Therefore when we're not within reach of them, it can make us feel like we're losing a sense of our identity, which can prompt anxiety.
Cambridge Dictionary revealed that nomophobia had been selected as "the people's word of 2018" in a public vote that called on its blog readers and social media followers to choose from a shortlist of four words they thought best summed up the year.
"Your choice, nomophobia, tells us that people around the world probably experience this type of anxiety enough that you recognised it needed a name!" reads a blog post on the dictionary's website.
Just as nomophobia reflects the anxieties of the times, so do the other three words on the shortlist.
For example, ecocide, which is the noun describing "the destruction of the natural environment of an area, or very great damage", feels apt given the increasing concerns about deforestation in the UK and around the world.
Also on the shortlist is no-platforming, which refers to "the practise of refusing someone an opportunity to make their ideas or beliefs heard publicly because you think these beliefs are dangerous or unacceptable".
In a culture where people are held accountable for what their social media musings more than ever before, holding back from saying what you really think in fear of a furore is something we can all understand.
Gender gap was also on the dictionary's shortlist, referencing "a difference between the way men and women are treated in society, or between what men and women do and achieve".
Although, given everything that's happened this year with regards to the pay gap and other measures of inequality, we doubt this is a phrase whose use will die out in 2019
Register for free to continue reading
Registration is a free and easy way to support our truly independent journalism
By registering, you will also enjoy limited access to Premium articles, exclusive newsletters, commenting, and virtual events with our leading journalists
Already have an account? sign in
Join our new commenting forum
Join thought-provoking conversations, follow other Independent readers and see their replies