LIFESTYLE FEATURES
The pandemic and nostalgia: How lockdown left us longing for the past
Audiences of old box sets have spiked, and hobbies like knitting are booming. Why have we all been bitten by the nostalgia bug asks Isabelle Aron?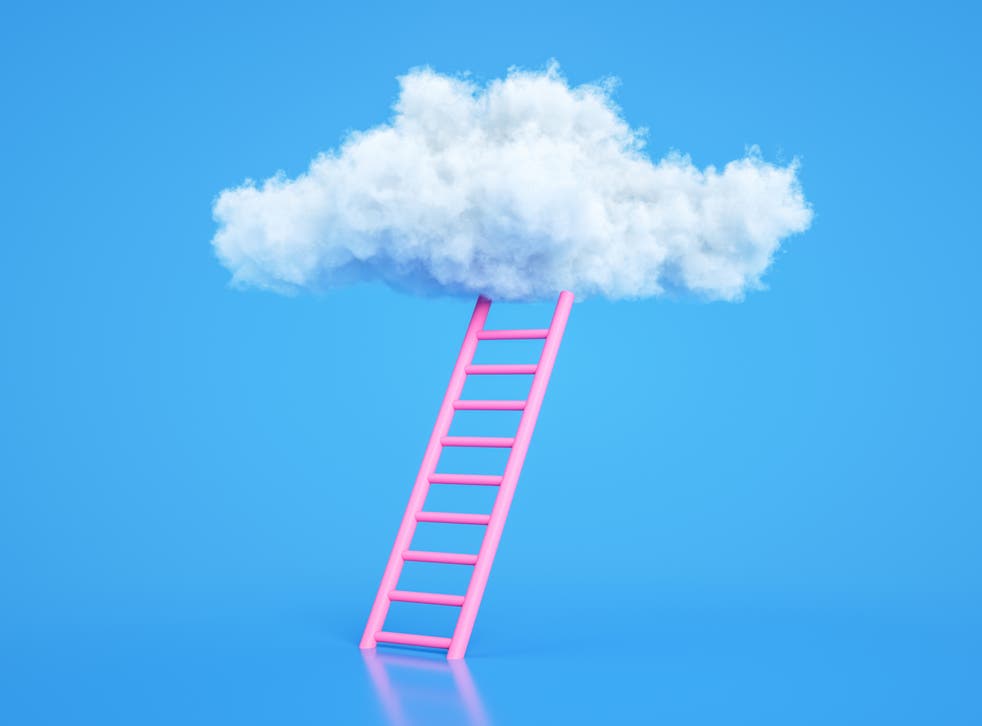 Leer en Español
In the days after Christmas, as England went into its third lockdown, Hannah Yates, 23, from Manchester, found herself searching for order in the chaos. Living with her parents, she went into the loft and unearthed bags filled with hundreds of old family photos and decided now was the time to organise them.
"The photos were all over the living room floor," says Yates, who spent days sorting around 600 photos going back 30 years, into date order. "They were unstamped so I had nothing to go on," she adds. "It was a case of sitting with my parents and going: 'How old do you think we look in those photos?' It was lovely because we'd tell stories and go on massive tangents, talking about holidays and things we've done together."
Yates says it made her feel "incredibly nostalgic", both because she was looking back at the past and because of the present situation. "I'm quite a sentimental person and I felt wistful having them all out in front of me, thinking: we can't do anything like that at the minute. It makes you long for what you had," explains Yates.
She says she'd have never attempted to organise the photos gathering dust in the loft if it wasn't for the pandemic. "Lockdown gave me the space to do it, but also because I was longing for those experiences, it made me want to look at those photos and remember the stuff we'd done." It isn't the only nostalgic activity she's indulged in, either. "I've been rewatching Gilmore Girls while knitting, the epitome of lockdown." 
Read more: 2020, the year that changed everything
Yates is not alone in turning to the past as an escape from our unsettling present. Throughout the last year, nostalgia has proved to be a coping mechanism for many. In April 2020, Spotify reported a 54 per cent rise in listeners making nostalgia-themed playlists. In the same month, an Ipsos MORI survey that asked people to track their TV watching habits found that viewings of Only Fools and Horses and Last of the Summer Wine were up by 20 per cent and 30 per cent respectively, compared to the same time the previous year.  In a recent Radio Times survey, 64 per cent of respondents said they'd rewatched a series in lockdown and 43 per cent said they were watching nostalgic shows to bring themselves comfort. 
Unlike the Great Banana Bread Bonanza or everyone's brief enthusiasm for Zoom quizzes, our desire to look back has been an enduring trend throughout the pandemic (one intriguing Mumsnet thread even asks if people are "feeling a bit of nostalgia for lockdown version one"). Stats from Hobbycraft show that people are still embracing "old-fashioned" and analogue activities, with sales of scrapbooking products up by 63.7 per cent compared to this time last year, while a February report from Mintel found that 28 per cent of Brits have reconnected with a past hobby or interest since the Covid-19 outbreak.
This rings true with Simon Wellbelove, 32, from London, who in the last month has rewatched The O.C., a show he first watched when it aired in 2003. Watching it now brings back memories of being a teenager. "It's an escape," he explains. "It's thinking back to when life was different and easier." As an adult, he now thinks "the script is awful", but he's still enjoying it. In fact, he's keen to watch more shows from his teenage years. "I want to watch One Tree Hill again and 90210. Also, the music in those shows is so nostalgic – bad, American indie rock." 
Wellbelove describes The O.C. as "light relief" – a feeling he also experiences when looking at old photos on Facebook or Instagram. "I've been scrolling through the archives because it's nice to remember how times used to be. I think these TV shows help you do that too."
With a global pandemic turning life as we knew it upside down, it's perhaps unsurprising that we'd look to escape by reliving our pre-coronavirus lives. University of Central Lancashire professor Sean Gammon, who released a paper last year about nostalgia and leisure in lockdown, puts the nostalgia boom down to two things: on a practical level, many people have had more time on their hands but not much to do, and emotionally, the idea of escaping to the past is appealing when the present is so fraught. "The past is a nice place to be, especially in times of upheaval," he tells The Independent. 
The pandemic is not the first time people have looked to the past in times of crisis. Kyrstine Batcho, a psychologist and professor at Le Moyne College in New York whose research focuses on nostalgia, says that "other times of substantial change and threats to wellbeing have also increased nostalgia". Batcho explains that the term "nostalgia" was "coined in 1688 as a label for severe homesickness in response to conditions suffered by troops serving away from home during wartime." It's a phenomenon that persists in times of modern crises too, such as 9/11, which Batcho says caused "increased feelings of nostalgia" according to surveys in the US.
Gammon describes nostalgia as a "bittersweet emotion", saying: "It's remembering the past with affection, but with that sense of 'I'm never going to experience that again.' It's about things that are happening now which we don't like or are uncomfortable with, so we scurry back to a place or a time which was more comfortable and familiar."
This emotional impact explains why nostalgia is a popular coping mechanism – it's about more than just looking back at the past. "Being nostalgic is different than just remembering," says Gammon. "We don't just remember what it was like, but we remember how we felt at that time. That's the important thing."
Read more: Will we ever see the end of coronavirus?
But for some, it's not about returning to a time they once knew but embracing nostalgic activities that they've never done before, like the surge in people trying to make homemade marmalade or ditching our fast-paced digital world for the analogue by writing letters. A year into the pandemic, Georgie Rowe, 23, from Norfolk, now has a box of letters from people she's never met. In spring 2020, she joined Penpalooza, the pen pal scheme launched by journalist Rachel Syme, which now has more than 10,000 members in 75 countries.
When lockdown hit, Rowe moved home from university and, feeling isolated in the rural community where her family lives, she was looking for ways to interact with new people. "There's something nice about writing letters to form a connection," she says. "Writing letters is something I feel I should have always been doing. It gets you out of your head and you get to think about what you've been up to and re-narrativise it." Part of the appeal is that letter writing feels old-fashioned – an antidote to endless Whatsapp messages or emails flooding your inbox. "There's something very nostalgic about it. It feels fun to have this one record you've written it out on and thrown into the post. It's gone forever and this other person now has it." 
Rowe now has four pen pals across the UK and the US and is keen to continue writing letters. "I think if I take anything from the pandemic, it's having this new interest in writing to people."
The idea of embracing a past that we never actually knew is called "armchair nostalgia" or "vicarious nostalgia", says Gammon. "All these people baking bread and writing letters is interesting, because in many cases it's not what we did anyway – it's being nostalgic about a time that we never lived through." Still, it makes sense. Screen fatigue is very real and the endless ways of connecting through technology can feel overwhelming. "I think people are concentrating on simpler times," says Gammon.
Writing letters and watching old box sets sounds pretty harmless, but can this focus on the past ever be problematic? Batcho says that research into this is "not yet definitive" but that "early work suggests that nostalgia can be counterproductive if it becomes extreme, is relied upon in lieu of other ways of coping, and is indulged in isolation without reaching out to others."
On the whole, though, nostalgia has been proven to have psychological benefits. "By reminding people of their past, nostalgia enhances one's sense of identity despite the substantial changes imposed by the pandemic," she says. "Nostalgic memories increase optimism and hope for better times ahead." And we certainly all need a bit more of that.
Join our new commenting forum
Join thought-provoking conversations, follow other Independent readers and see their replies