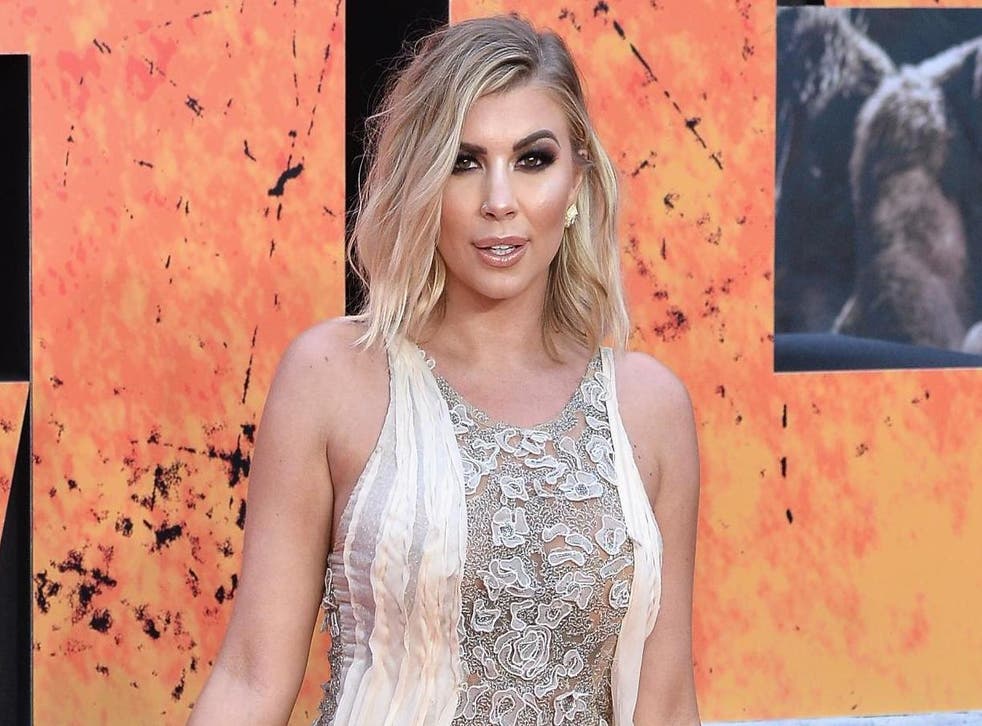 Love Island star Olivia Buckland's fake tan Instagram post banned for breaching advertising rules
TV personality failed to disclose that  image was sponsored
Former Love Island contestant Olivia Buckland has had an Instagram post promoting fake tan banned after failing to identify it as an advertisement.
The photograph, which was posted in February, featured the 25-year-old holding a product by tanning brand Cocoa Brown alongside the caption: "The V-Day prep is well underway and I'm topping up my tan with my fave @cocoabrowntan 1 HOUR TAN MOUSSE.
"It gives me such a natural glow with no streaks and is the perfect accessory for date night with bae. Get yours now @superdrug."
The reality star added a number of hashtags to the caption, including #TeamCB #CocoaBrownTan #ValentinesDay #BrandAmbassador.
A viewer complained to the Advertising Standards Authority (ASA) and challenged whether the post was clearly identifiable as an advertisement.
Love Island 2019: Most memorable fashion moments

Show all 15
The ASA subsequently ruled that the post had breached rules covering marketing communications.
According to the ASA, Cocoa Brown said it had advised Buckland to write "#ad" in all future posts on Instagram.
Buckland defended the post saying she thought the use of "#BrandAmbassador" made it clear the post was an advertisement and provided a dictionary definition of the term as "a person who is paid or given free products by a company in exchange for wearing or using its products and trying to encourage others to do so".
The ASA said it understood that as a brand ambassador for Cocoa Brown, Buckland was paid to market their products, with the company having some control over the content she created to promote them.
It also noted Buckland's belief that the inclusion of the term "brand ambassador" in her Instagram bio made clear that some of her posts were marketing communications.
However, it stated that her bio was "unlikely to be seen by Instagram users at the point they were viewing individual advertising posts".
The ASA concluded that the advertisement breached rules and must not appear in the form complained about, adding: "We told Cocoa Brown and Olivia Buckland to ensure that their ads were obviously identifiable as marketing communications, for example by including a clear and prominent identifier such as #ad."
This is the second time the watchdog has banned one of Buckland's posts.
In May 2018 a video Instagram post by the reality star about eye shadow was removed after she failed to mark it as an advertisement.
The post showed Buckland discussing and applying eye shadow from the W7 cosmetics brand, with text stating: "It's £9.95 from www.w7cosmetics.co.uk as of right now – can't wait to see what looks you guys create #BucksBeauty #W7."
A viewer complained that the post was not obviously identifiable as an ad.
In September 2018, the ASA launched a guide to help social media influencers and bloggers abide to advertising rules when promoting products after a number of rulings found stars had misled their followers.
In January, 16 social media stars formally agreed to be more transparent about the products they post about online, making it easier for the consumer to discern the reliability of endorsements, including Zoella, Ellie Goulding and Alexa Chung.
Register for free to continue reading
Registration is a free and easy way to support our truly independent journalism
By registering, you will also enjoy limited access to Premium articles, exclusive newsletters, commenting, and virtual events with our leading journalists
Already have an account? sign in
Register for free to continue reading
Registration is a free and easy way to support our truly independent journalism
By registering, you will also enjoy limited access to Premium articles, exclusive newsletters, commenting, and virtual events with our leading journalists
Already have an account? sign in
Join our new commenting forum
Join thought-provoking conversations, follow other Independent readers and see their replies