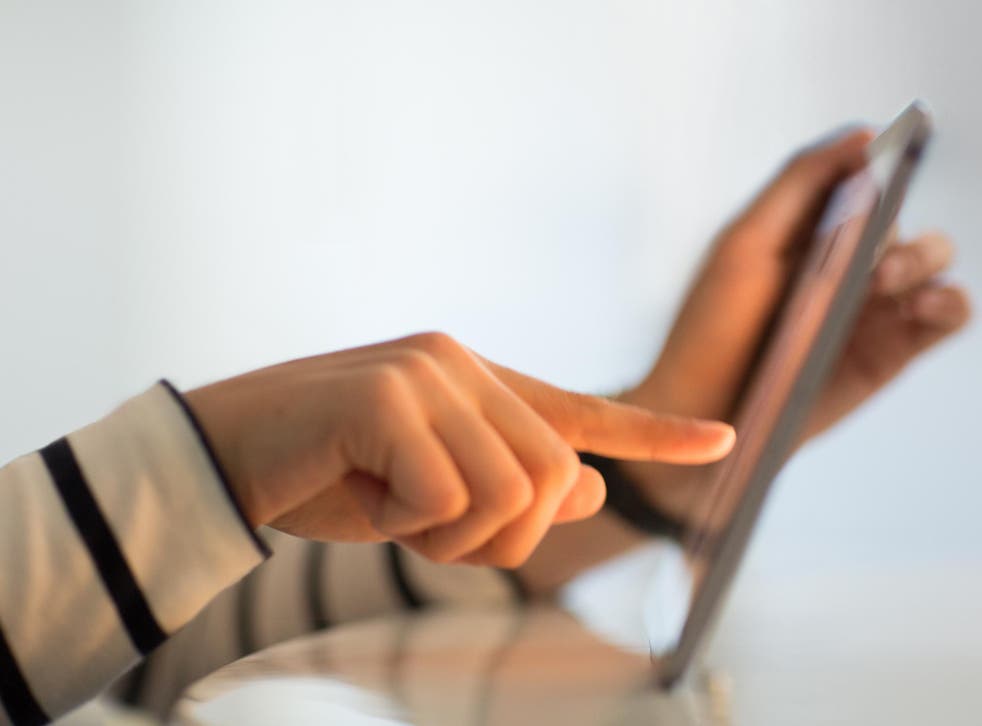 OMGYes: The website aiming to help women have better orgasms
The site has Emma Watson's stamp of approval 
Sunday 12 November 2017 18:18 Comments
A website that encourages women to embrace their sexuality and learn how to have better orgasms? OMGYes.
That's what it called, at least. OMGYes says it combines the wisdom of more than 2,000 women, ages 18 to 95, as well as the latest science on sexuality to reveal different techniques for having a fulfilling sex life.
The website, recently came under the spotlight after Emma Watson announced she was a paying subscriber.
The actress and UN ambassador told feminist icon Gloria Steinem about the website during a sit-down chat at the Emmanuel Centre in London, saying: "A friend told me about this website called OMGYes, which is dedicated to female sexuality. I wish it had been around longer.
"It's an expensive subscription," she added. "But it's worth it."
The website, which works right in the browser of your phone, tablet or PC/Mac, requires a one-time payment of £49 (though it's available now for £29) and includes 62 short videos, as well as 11 "touchable" videos.
The touchable simulation videos act as guides, allowing users to practice different techniques on your screen before taking a more hands-on approach.
The site aims to educate users on 12 key methods, including "edging", "rhythm", "multiples" and "staging".
The company says roughly half of the site's users are female, while the other half are male, adding that couples who are constantly exploring ways to make sex more pleasurable are 5 times more likely to be happier in their relationships and 12 times more likely to say they are sexually satisfied.
The website was launched by Lydia Daniller and Rob Perkins, two friends who met in university and realised during a conversation about sex how much of a taboo topic women's sexual pleasure can be.
Their team, made up of a group of researchers, filmmakers, engineers, educators and sexologists, hopes the website will help dissolve taboos around women's sexuality.
"There's so much that's been left unsaid, unasked, and unknown," the OMGYes team says on its website. "All because of a taboo that, we believe, will look absurd in a few decades – the same way taboos from the 1950s about oral sex and homosexuality are absurd to us now. We want to accelerate that transition."
"Instead of reliable, agreed-upon facts, the specific techniques and the way women vary have been left to pop-culture to make up – lists of tips, opinions, rumours, sayings.
"Sex research has been about general behaviours, like percentages of people who masturbate or use vibrators. Or the biology of what happens inside the body during sex and orgasm. But the actual techniques for women's pleasure just hadn't been researched before. Why?
"The large institutions that conduct research usually have at least a few very conservative supporters. And, for them, the specifics for women's pleasure are still too taboo and uncomfortable to look at directly and specifically."
To develop their methods, OMGYes says it conducted more than 1,000 in-depth interviews with women across the US, in addition to surveying another nationally representative group of 1,000 women in partnership with researchers at Indiana University and The Kinsey Institute, a not-for-profit organisation focused on research around sex, gender and reproduction.
It claims its work with Indiana University and The Kinsey Institute marks the "first-ever, large-scale nationally representative study on the specifics of women's pleasure".
Register for free to continue reading
Registration is a free and easy way to support our truly independent journalism
By registering, you will also enjoy limited access to Premium articles, exclusive newsletters, commenting, and virtual events with our leading journalists
Already have an account? sign in
Join our new commenting forum
Join thought-provoking conversations, follow other Independent readers and see their replies