Girl gamers: The women who earn six figures playing consoles on camera
The girl gamers live-stream themselves playing video games from the comfort of their couches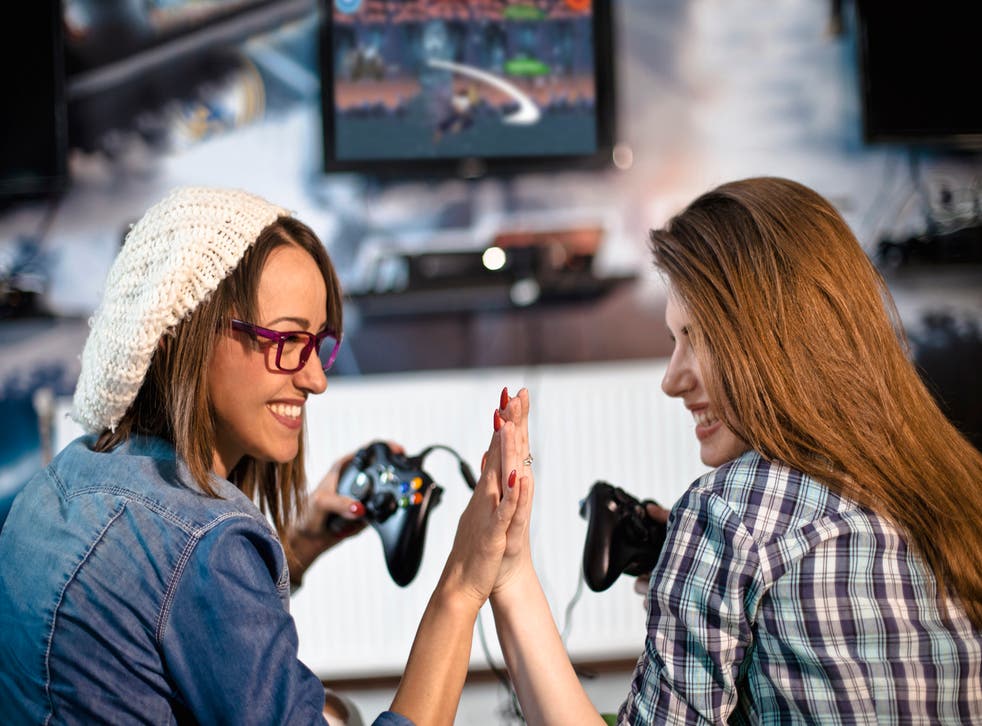 Australia's girl gamers are making a killing online but the price for these high earners should not be underestimated. While reaping six-figure salaries from advert revenues, sponsorship deals and fan donations, the live-streamers repeatedly face vitriolic harassment from online trolls.
The gamers earn by streaming themselves playing video games live from the comfort of their couches, but often the anonymous viewers comment with abusive remarks during the interactive game play.
On '60 Minutes', an Australian current affairs program, gamer Kathleen cited the range of insults and abuse she meets every streaming session.
Kathleen, known online as LOSEFRUIT, spoke of the harassment she faces when streaming through the platform Twitch.tv that enables people from all over the world to watch one another play games.
Phrases such as 'attention whore' and insults such as 'you're not good, because you're a girl,' are not uncommon. Kathleen also remembered comments such as 'you have a nice body' and 'I'd like to see you with your clothes off,' from online viewers.
But there is also a more realistic fear from the male gamers. "I've had friends that have been stalked at events. But it's the one per cent, if that," Kathleen said.
The largely anonymous online harassment campaign Gamergate, involving rape threats targeting women in the gaming community including developer Zoe Quinn and the critic Anita Sarkeesian, further demonstrated the darker side for female gamers.
"It's a lot of money for playing games. It is a dream. So it would be kind of hard to go away from that. So I would like to be doing it as long as possible until I burn out" she told The Guardian.
Kathleen has received single donations in the region of $1000 and $5000 from online subscribers who make up the site's 9.7 million active users every day, according to Twitch.
'This industry is booming and it's out of control" she added.
Another gamer, Chelsea, known as XMINKS in the gaming world, earns a six-figure salary from her live-streams. Previously studying pharmacy at the University of South Australia, Chelsea now has over 350,000 followers who tune in to watch her live-stream gaming.
In 2013 after experimenting with YouTube and making Call of Duty montages, she began live-streaming on Twitch. With her audience continuing to grow, by 2014 she was able to make live-streaming a full-time occupation.
But, Chelsea echoed the unequal realities for female game players, telling The Guardian that "women's appearance plays a bigger role [in their success] than their actual gameplay."
Streamer Mia added that vitriolic online abuse is coupled with 'cam-girl' pornographic associations.
"What I am doing is very different … I have a legit career as a gamer and you can't take me seriously as a gamer? You see me on camera and all of a sudden I'm a cam girl?", she told The Guardian.
Twitch partners with popular streamers to install a subscriptions feature that charges users $4.99 a month. "It becomes a base salary for streamers, instead of just relying on tips, which one month could be $100, which next month could be $4,000 – you never know," Mia added.
From the comfort of their homes, the girls are able to make fortunes. 'This is a very unique opportunity that we have that people before us did not necessarily have,' Kathleen says. But alongside the ample financial opportunities, the negative risks and online abuse in the gaming industry clearly cannot be ignored.
Register for free to continue reading
Registration is a free and easy way to support our truly independent journalism
By registering, you will also enjoy limited access to Premium articles, exclusive newsletters, commenting, and virtual events with our leading journalists
Already have an account? sign in
Register for free to continue reading
Registration is a free and easy way to support our truly independent journalism
By registering, you will also enjoy limited access to Premium articles, exclusive newsletters, commenting, and virtual events with our leading journalists
Already have an account? sign in
Join our new commenting forum
Join thought-provoking conversations, follow other Independent readers and see their replies