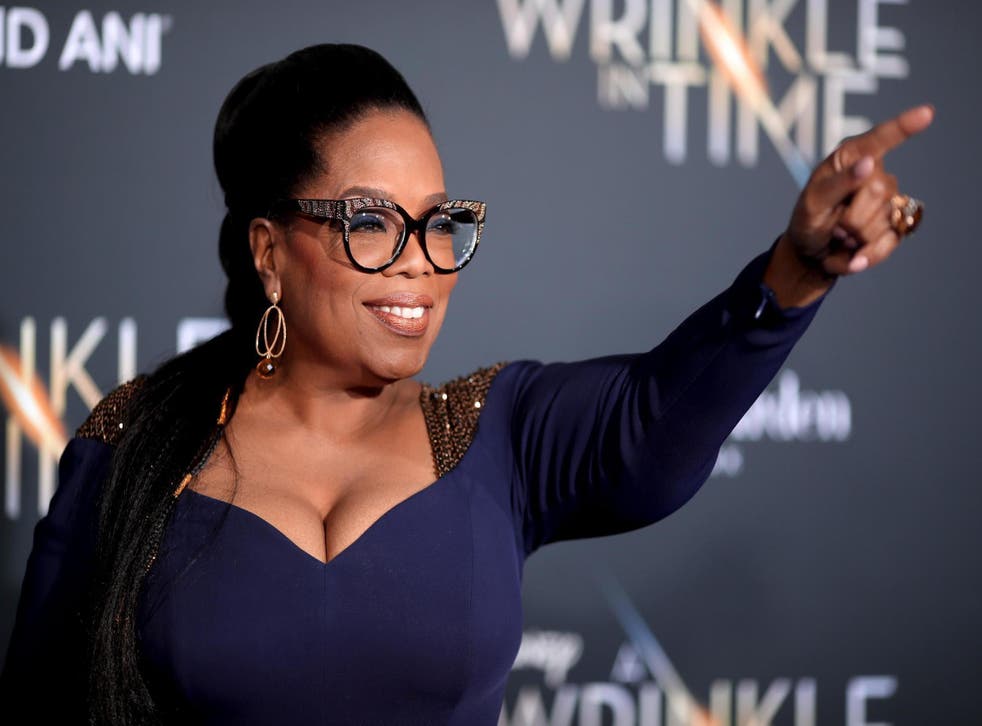 Oprah Winfrey leaves extravagant tips for hotel maids, new interview reveals
The former talk-show host stars in the upcoming film A Wrinkle in Time 
Oprah Winfrey may be one of the richest women in America - with an estimated £1.9bn ($2.7bn) net worth, but she also happens to be one of the most generous.
In an interview with People Magazine, Oprah revealed that not only does she tip her maids when she stays in hotels, something that many travellers overlook - she does it in an extravagant way.
Sharing that the act of kindness made her "happy" recently, Oprah told People: "I usually just leave the money on the pillow, but this time I put it all over the room: under the desk, on the counter with the M&Ms, in the shower.
"As I was leaving, I was like, 'Somebody is going to be happy today, yes!'"
She wouldn't say which hotel but we imagine the housekeepers were happy to say the least.
However, those familiar with the business mogul shouldn't be surprised - as Oprah is well-known for her desire to make other people happy, often through lavish gifts.
In addition to scavenger-like tips, the former reality show host has a history of being extremely generous, as most people remember when she gave away free cars to every member of the audience during an episode of her "Favourite Things."
Since ending her era of reality TV in 2011, Oprah's interests haven't changed. She told People: "Sometimes, honest to goodness, I'm just sitting around thinking, 'What could I do to make somebody feel really good today?'"
But although the philanthropist announced she will not be running for President of the United States, despite having the support of thousands of fans, she is starring in the upcoming A Wrinkle in Time, based on the beloved children's book.
And her never-ending generosity has not gone unnoticed.
Oprah recently received the The Museum of Modern Art's 2018 David Rockefeller Award - an honour bestowed upon "an individual from the business community who exemplifies enlightened generosity and effective advocacy of cultural and civic endeavours," according to the museum's website.
Oprah is the gift that keeps on giving.
Join our new commenting forum
Join thought-provoking conversations, follow other Independent readers and see their replies