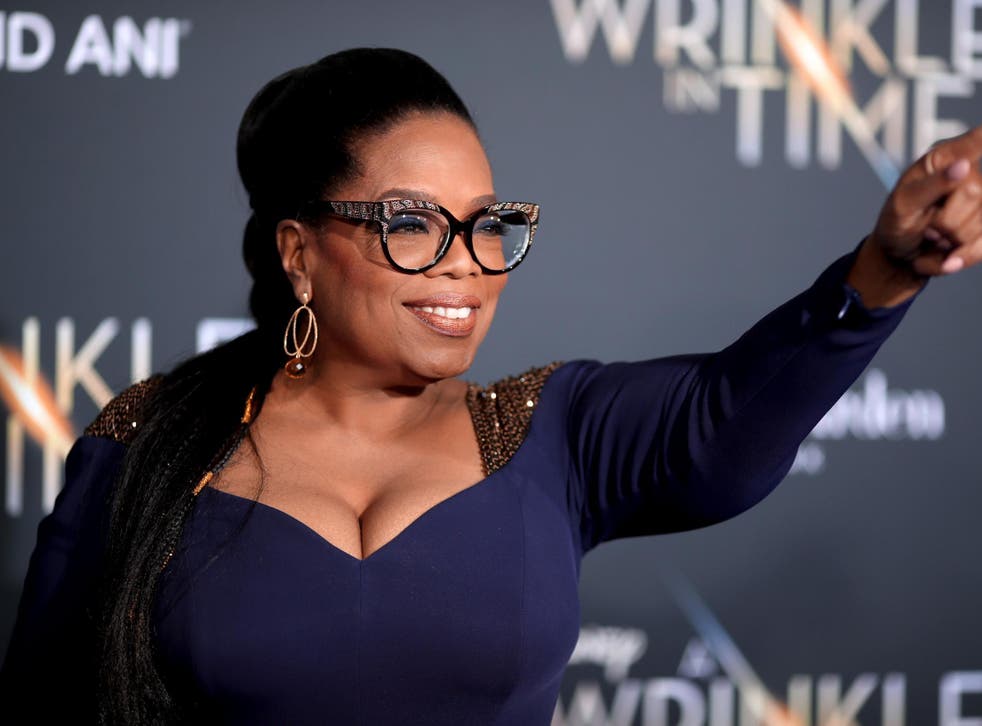 Oprah fact-checks Instagram user who calls on her to pay off student debts
'Already paid $13m in scholarships'
Oprah Winfrey has responded to an Instagram user's comment that she should help students pay off their debts, assuring them she has already donated millions of dollars towards college education.
On Sunday, the media mogul delivered a commencement speech at a Colorado College graduation ceremony.
The next day, Winfrey shared a photograph on Instagram of herself with a graduate of the college taken during the celebrations.
"I don't know who this guy is but he sure is happy to graduate! I shook hands with all 571 members of @coloradocollege's Class of 2019 and gave them a copy of The Path Made Clear," Winfrey wrote in the caption.
While many of Winfrey's followers praised the picture, one person left an accusatory remark in the comment section.
"Should have paid off their student debt @oprah lol @morehouse1867," they wrote, referencing technology investor Robert Smith's recent offer to pay off loans worth $40m (£31.4m) for graduates of Morehouse College in Atlanta, Georgia.
Winfrey promptly responded, stating: "Already paid 13m in scholarships. Have put over 400 men thru @morehouse1867 [sic]."
In 1989, while giving a commencement speech at the historically black Morehouse College, the talk show host announced that she would be making a $1m (£0.79m) donation to the academic institution.
According to Morehouse College, Winfrey has donated approximately $12m (£9.42m) in total to the university.
World University Rankings 2018: The top 10

Show all 11
Several of the philanthropist's Instagram followers came to her defence in the comment section of her most recent post.
"She shut that down real quick better do your research before coming for her," one person wrote.
"Oprah is the GOAT of giving," another added.
"Shame on anyone who questions the impact she's had on countless lives. Do your homework!"
Oprah Winfrey's famous 'You get a car' clip
In 2004, Winfrey famously gave away a new Pontiac G-6 sedan to all 276 members of her studio audience during an episode of The Oprah Winfrey Show.
Register for free to continue reading
Registration is a free and easy way to support our truly independent journalism
By registering, you will also enjoy limited access to Premium articles, exclusive newsletters, commenting, and virtual events with our leading journalists
Already have an account? sign in
Register for free to continue reading
Registration is a free and easy way to support our truly independent journalism
By registering, you will also enjoy limited access to Premium articles, exclusive newsletters, commenting, and virtual events with our leading journalists
Already have an account? sign in
Join our new commenting forum
Join thought-provoking conversations, follow other Independent readers and see their replies