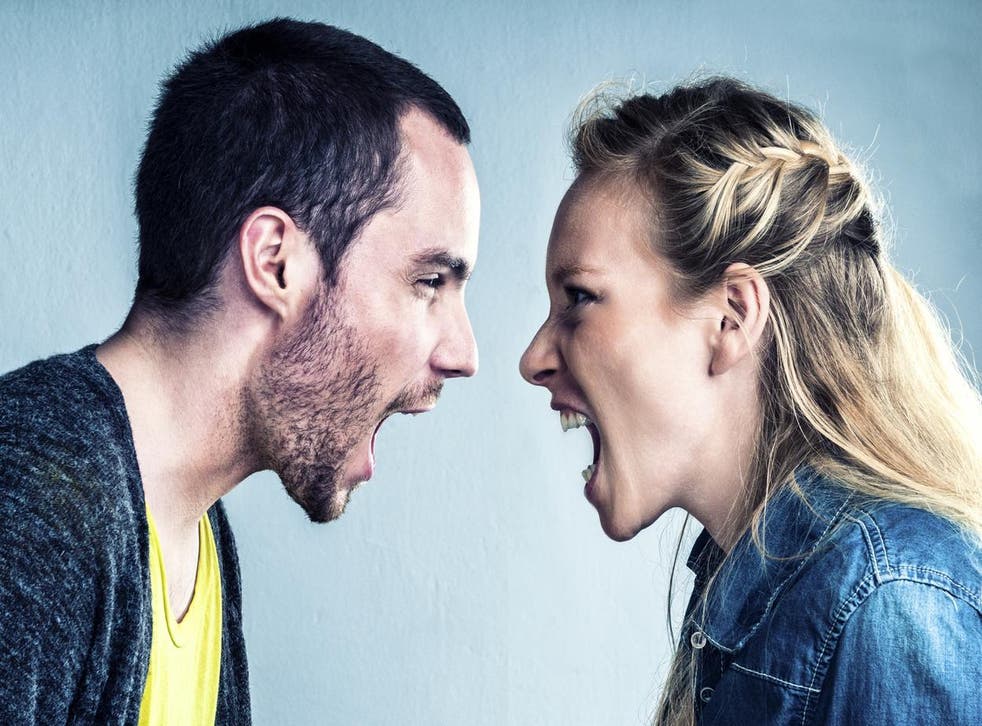 Ouch: Relationship coach and family therapist Hal Runkel reveals the one word to defuse every row
All couples fight but there's a right and wrong way to do it
Sarah Young
Thursday 27 July 2017 10:53 Comments
A relationship coach has revealed the one word that promises to defuse a marital row, and surprisingly it's not sorry.
All couples fight. From arguing over the kids, money, relatives, holidays and sex, it's natural to have disagreements with your partner but if you're doing it all the time, it can start to take its toll.
Enter registered conflict mediator, relationship coach and family therapist Hal Runkel who says that the key to a successful marriage isn't the amount you argue but how you do it, the Daily Mail reports.
Arguing can be a healthy part of any relationship but Runkel suggests that in order to strengthen your marriage, not weaken it, you need to express yourself in a way that increases your love, not that pushes your partner away.
So, what is the best way to defuse a heated row? Say the word 'ouch'.
It might sound trivial but Runkel says that saying the word makes our more vulnerable and signals clearly that you don't want to continue with the destructive spat.
The cartoons that perfectly sum up relationships

Show all 10
He explains that during a fight we often lash out, using our partner's weak spots – painful childhood moment and worst fears – as ammunition.
But, rather than retaliating with an equally cutting comment we should resists the impulse to scream back.
Instead, Runkel says that saying the word 'ouch' will make your partner more aware that they are in 'attack' mode, causing them to calm down.
In addition, he also suggests avoiding using the word 'never' during a dispute as accusing someone of 'never' doing something doesn't give them motivation to change and can be "powerfully toxic."
It's also important, he says, to be honest but not brutally honest and to not play the victim.
Whining can be viewed as a way of making your partner change by pitying you but this isn't constructive to your relationship.
Instead, Runkel says it's important for your spouse to make his or her own decisions and that if there's a topic you're sensitive about it's typically your responsibility to work on.
Register for free to continue reading
Registration is a free and easy way to support our truly independent journalism
By registering, you will also enjoy limited access to Premium articles, exclusive newsletters, commenting, and virtual events with our leading journalists
Already have an account? sign in
Join our new commenting forum
Join thought-provoking conversations, follow other Independent readers and see their replies