Parents gift son's teachers bottles of wine with his face on label for Christmas
'He might be the reason you drink'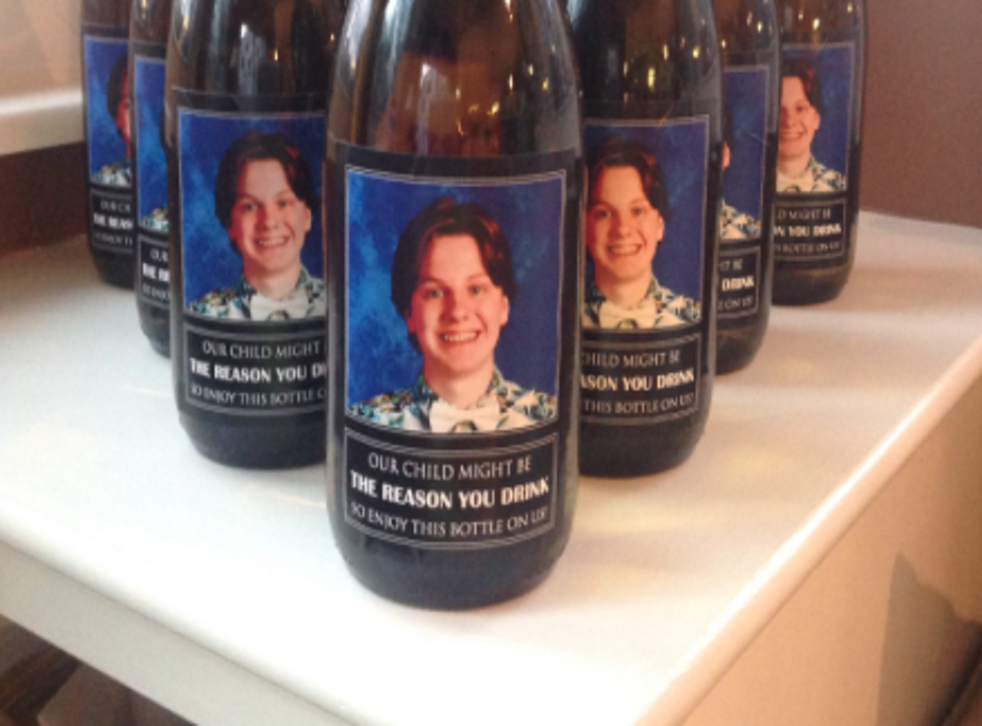 A student's parents gifted their son's teacher's bottles of wine with his face on for Christmas, and the Internet thinks it's hilarious.
School's out for the festive season and no one deserves to receive a token of appreciation more than you child's teacher.
But, the art of knowing what to buy and how much to spend can be a tricky one to master.
This year though, one couple from Dayton, Ohio nailed it by presenting their son's teachers with the gift that keeps on giving – wine.
However, this wasn't your bog-standard bottle of Pinot Grigio.
Taking to Twitter, DJ Sommer's explained that his parent's usually give his younger sibling's teachers something like candles or flowers to thank them for their hard work.
But, this year his parents decided they needed something a little more substantial.
As such, they purchased a bottle of wine for each of the boy's teachers and expertly replaced the label with one of their own.
Emblazoned with an image of their son's face, underneath a message read, "our child might be the reason you drink, so enjoy this bottle on us!"
The photo of the gag gift, which was presented to 10 educators, quickly became a hit online with social media users liking the tweet more than 36,000 times and flooding it with comments of support.
"OMG these parents deserve a medal," one person wrote.
Another added, "As a teacher I can definitely appreciate this kind of gesture."
Others also shared images of their own version of the hilarious DIY gift.
Register for free to continue reading
Registration is a free and easy way to support our truly independent journalism
By registering, you will also enjoy limited access to Premium articles, exclusive newsletters, commenting, and virtual events with our leading journalists
Already have an account? sign in
Register for free to continue reading
Registration is a free and easy way to support our truly independent journalism
By registering, you will also enjoy limited access to Premium articles, exclusive newsletters, commenting, and virtual events with our leading journalists
Already have an account? sign in
Join our new commenting forum
Join thought-provoking conversations, follow other Independent readers and see their replies