Normal People's Paul Mescal says his chain 'will always be more popular than I am'
Instagram account dedicated to chain has more than 93,000 followers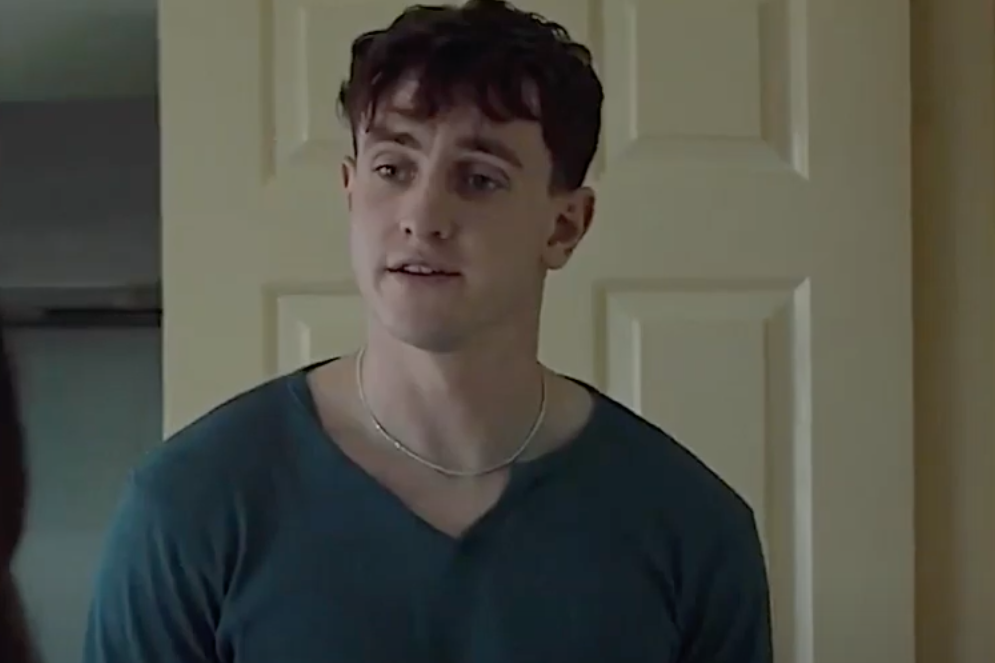 Normal People star Paul Mescal has opened up about his newfound fame and the popularity of his character's necklace.
On Tuesday, Mescal, who plays Connell Waldron in the TV adaptation of Sally Rooney's book Normal People, spoke to Nick Grimshaw on the BBC Radio 1 show, where he revealed he is worried his character's silver chain is set to become more popular than he is.
Discussing the Instagram account dedicated to his chain, which has more than 93,000 followers, Mescal said: "It's slightly terrifying. I'd be slightly embarrassed if the chain account overtook my follower count.
"But it's probably going to happen at some time, so I better reconcile that fact, that the chain will always be more popular than I am."
According to Mescal, he became aware of the popular Instagram account called Connell Waldron's Chain a "couple of days after the show aired".
"A little page had started somewhere and now it's this beast that is growing legs," Mescal said.
The most recent post on the Instagram shows an up-close shot of the actor's neck showcasing the silver chain.
"Always ready for it's close-up," one person commented, while another wrote: "Why is this the best thing ever?"
As for the overwhelming response to his character's necklace, the 24-year-old said he is surprised, telling Grimshaw that he used to wear chains and necklaces before and never got this type of reaction.
"I think it's just so funny because… it's a chain," he said, continuing: "I'm not going to abuse anybody who thinks chains are sexy, but I wore chains and necklaces before, and I definitely didn't get the attention that this chain is getting.
"So hopefully we're doing a good thing for chains all around the world and we'll see them getting the correct respect that they deserve… We've been sleeping on chains for far too long in my opinion."
In addition to the creation of an Instagram account, the chain's popularity has prompted an increase in sales of chains, with sales of similar items up by 130 per cent at Asos.
Join our commenting forum
Join thought-provoking conversations, follow other Independent readers and see their replies