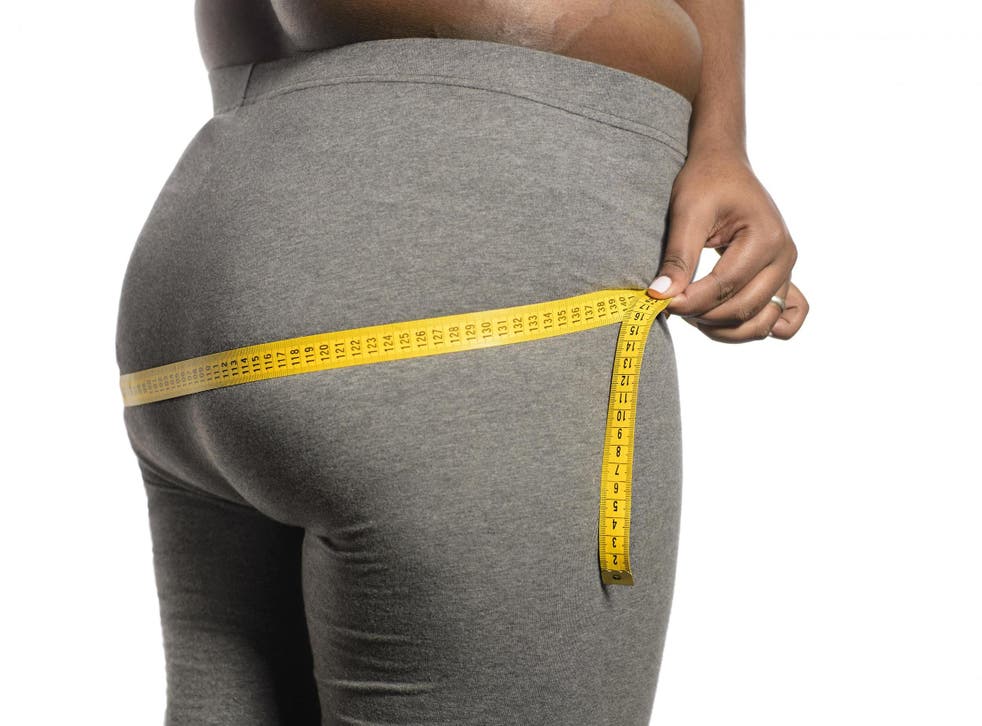 Pear-shaped women benefit from better health, finds study
It acts as a sponge which protects the internal organs
Women who have more fat in their hips and thighs are at a lower risk of heart attacks, strokes and diabetes, a new study had found.
Published by the journal Cell Metabolism, the research shows that having a bit of extra fat in a woman's lower half acts as a sponge and stops fat from travelling to the internal organs thus, acting as a protectant for the heart and lungs.
The pear-shaped body type is far superior in health terms than the apple-shaped figure, whereby fat is predominantly stored around the middle and can subsequently release potentially harmful chemicals into the bloodstream more easily.
The evidence applied to both men and women, however, scientists found that the protective properties of hip and thigh fat is more prominent in pre-menopausal women, who naturally store more fat in the lower halves of their bodies than men.
However, the research showed that this protectant was less effective in women who were already overweight, as the fat levels in their hearts and lungs were already too high.
Lead author Dr Norbert Stefan, who specialised in diabetes at the University of Tübingen in Germany, explained that it's better for people who are at a normal weight to be pear shaped than apple-shaped because the hips and thighs "offer safe storage" for fat cells.
The results were acquired through MRI scans and regular health checks which monitored fat distribution.
Known as subcutaneous fat, the extra weight on our hips and thighs differs vastly from that which settles in our abdomen, known as visceral fat. The latter releases harmful chemicals that severely inhibit our cardiovascular health.
This releases fatty acids into the blood which can lead to high cholesterol, insulin resistance and diabetes.
Recent data reported in the journal Menopause found that black women have 20 per cent less subcutaneous fat than white women, who were more susceptible to visceral fat.
"For black women, higher visceral fat is a determining factor for heart fat, whereas with white women, overall adiposity is the factor," lead author Samar El Khoudary, PhD told MedPage Today.
"It kind of highlights the importance of considering race and location for heart fat," he noted.
Join our new commenting forum
Join thought-provoking conversations, follow other Independent readers and see their replies