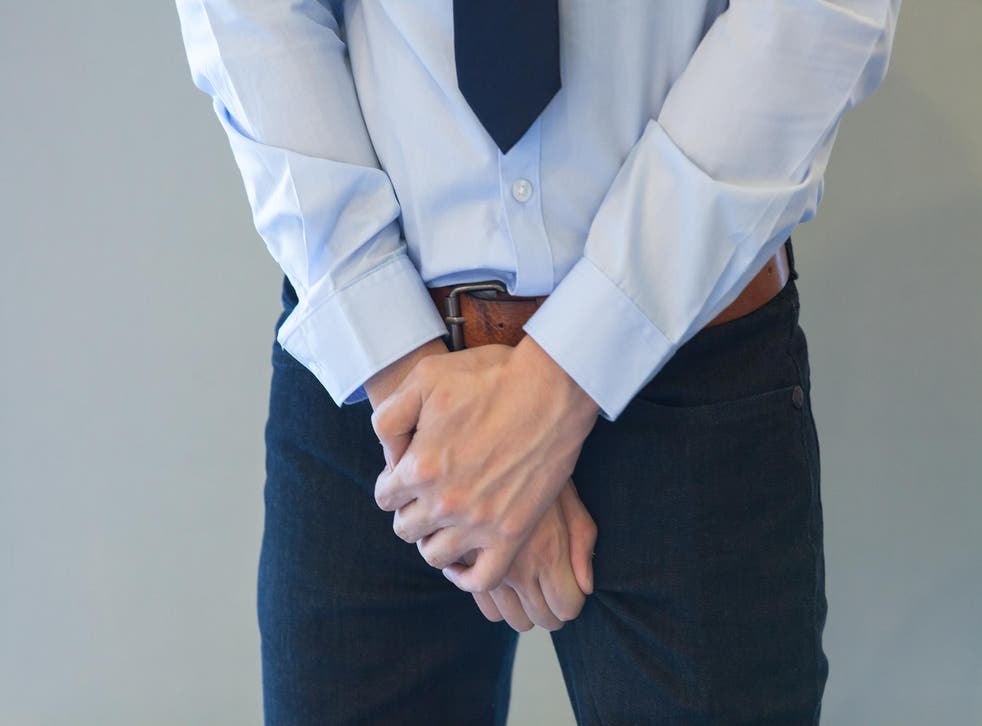 Penile cancer: The little-known form of the disease affecting 600 men in the UK
If caught early, minor surgery can be performed. In rarer cases, a complete removal - and reconstruction - of the penis is required
Prostate cancer is the most common cancer in men in the UK, there are roughly 40,000 new cases each year. On a lesser scale, testicular cancer affects over 2,000 men in the UK each year. Both of these cancers are relatively well known, with mainstream initiatives like Movember and high-profile celebrities such as Ben Stiller and Robert De Niro openly talking about their experience with the disease.
What is less-known is another kind of cancer affecting men: penile cancer. The cancer forms on the skin of the penis or inside the penis.
John Osborne was barely even aware you could have cancer on the penis when he was diagnosed with the disease last year.
"I wasn't even aware penile cancer existed and I don't think I am unusual in that. It was something I'd never heard of, come across or known anybody to have it," he told The Independent. "Obviously I had known about other male cancers."
The cancer affects over 600 men in the UK each year; almost 70 per cent of men diagnosed reach live for a further 10 years or more.
13 ways to help prevent cancer

Show all 13
Symptoms vary from a growth or sore on the penis which does not heal within a month, to bleeding or discharge from the penis, thickening of the skin, a change in colour or a rash on the penis.
The first symptom John noticed was a small mark on the base of the glans on his penis. For two months he went back and forth to his doctor, and was prescribed common hydrocortisone creams for treatment which obviously had no effect.
"I didn't think I had cancer. At any time during this process, I have never felt unwell. It's what they do to you that makes you feel unwell," he says.
After being referred to a dermatologist and urologist – having private medical insurance, he was lucky to get seen to quickly – they told him he had penile cancer. The urologist said he was not surprised it had been missed, given the rarity of the cancer.
"Immediately he started talking about forms of treatment including surgery and reconstruction and at that point I just said, 'Please stop, I can't deal with this'. It was a real shock," he says.
John was immediately referred to a super-hub for treating penile cancer. He had his first of three operations where the cancerous cells were cut away in a biopsy. Essentially, it was what the consultant called a "circumcision plus". John then had two further surgeries - three in four months after the surgeon told him the stage-three cancer was becoming aggressive and moving very quickly.
"It was quite radical," he says. "You are suddenly in this activity where dignity goes out the window, it becomes a bit of a freak show.
"However, at no time did I ever feel at all uncertain or anxious about the medical procedures I was put through."
John's lymph nodes were also checked to see if the cancer had spread. Luckily, it hadn't but he did have lymphedema in his legs and scrotum which he still has to this day as it cannot be cured.
John, from Warwick, was given the all-clear in June, 2016 and did not have to have a full penectomy (total removal of the penis) which for some with the disease is the only treatment.
"I was very fortunate in that I was caught very early and I sought help early. If people do that then my understanding is that what needs to be done can be done soon as and prevents things getting worse."
Robert Cornes, a nurse at Orchid male cancer charity, says while penectomies are rare, they can have profound effects both physically and mentally.
"Many men with early penile cancer will have a glansectomy or glans resurfacing - this means that the head of the penis or tissue from the glans will be removed and a skin graft from another part of the body applied to refashion the shape," he told The Independent. "More advanced penile cancer may require partial penectomy or total penectomy although this is rarer. Full penile reconstruction is rare and usually requires several operations.
"There is obviously a huge effect on body image and masculinity which can take a long time to adjust to. This and the traumatic nature of surgery will usually have profound psychological effects … Men who have glansectomy should be able to regain sexual function and even men who have had a partial penectomy may be able to have intercourse."
The psychological impact of penile cancer, regardless of the surgery, is something John brands "remarkable".
"It's like being hit by a bus," he explains. "It questions your whole sense of being a man and your whole sense of identity. That may sound completely over the top but I have spoken to other men who feel the same way."
After seeking help from the charity, John was put in touch with a closed Facebook group for men going through the illness, as well as women whose partners have been diagnosed.
"It's very difficult to be able to get people to talk about it. Partly because for people who have got it, there are all sorts of stigma and they are embarrassed… A lot of men do not seek help and support because of the embarrassment and uncertainty. And as a consequence, a lot of men do have full or partial penectomies or die.
"I think it's quite shocking that there is this horrible illness that men are not taught about. If you try and talk to men about it's quite interesting because they will often just recoil from it."
Since receiving the all clear, John has become an ambassador for Orchid and tried to encourage men to talk about the illness in a bid to raise more awareness of the disease so that anyone who thinks they may have it will seek medical advice quickly and without embarrassment.
Orchid's Male Cancer Awareness Week runs between 3-9 April. For anyone concerned about penile cancer, visit orchid-cancer.org.uk
Join our new commenting forum
Join thought-provoking conversations, follow other Independent readers and see their replies