LIFESTYLE FEATURES
Escape to the country: Will people leave cities behind post-pandemic?
The rich have always fled for the rural idyl in times of crisis or plague but has lockdown shown us all the shortcomings of urban living? Sophie Gallagher speaks to young people breaking the cycle and moving back to the suburbs
Wednesday 12 August 2020 09:10 Comments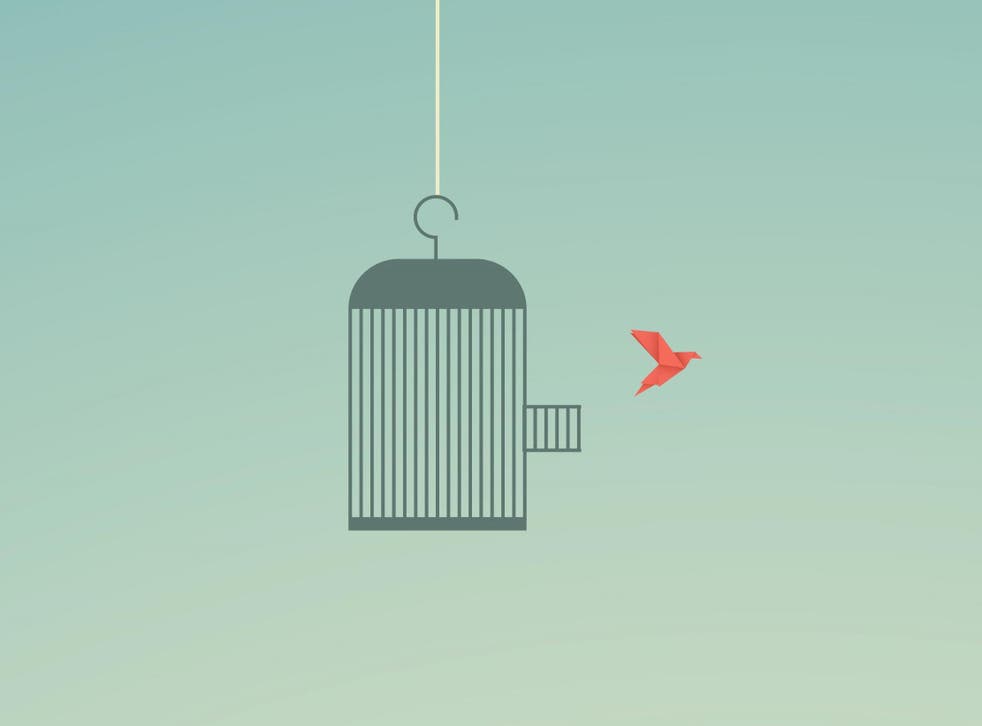 For centuries, cities have been plagued by periodic crises. The Great Plague of 1665 killed 70,000 Londoners, and those who could afford to leave fled the city. King Charles II and his courtiers left for Hampton Court. Parliament was moved to Oxford. All trade between London and other plague towns was stopped. The border with Scotland was closed.
Across the channel was no different: in 1641 the future King Louis XIV of France was sent from Paris to Versaille to escape a smallpox epidemic. Centuries later, George IV – whose health was declining – was advised by physicians to escape the English capital and live in Brighton, so he could benefit from the sea air (something the upper classes would later begin to do en-masse).
Even in modern times, parts of society have always planned an escape for when city life becomes perilous: both 9/11 and the July 2005 London bombings saw a spike in interest in rural properties, according to Rupert Sweeting, head of national sales at Knight Frank estate agents.
But these shifts were always, largely, temporary. The opportunities for employment, wealth and education that urban areas offered meant that, like Dick Whittington, each generation of youth continued to be tempted by streets "paved with gold". But what about in a post-Covid world; will technology, and the ability for many to work remotely – on 9 July Matt Hancock said he would consider making it mandatory for employers to give the option of remote working – mean the exodus is final?
Coronavirus is a virus defined by city living. It originated in Wuhan, China, a city of 11 million people. Deaths in cities have not been universally higher than in less-populated areas (poverty has played a more crucial role than density) but the statistics indicate cities are hard hit: the most recent Public Health England data [for week beginning 8 July] shows the highest number of deaths is in London (6,715) followed by the north west (6,589) and the south east (5,247).
Other difficulties of city living have been thrown into the spotlight in lockdown: trapped in properties that are, on average, smaller than elsewhere; having less access to a garden (21 per cent of Londoners have no garden); the inflated rental prices (London is highest in Europe, Manchester is 30th and Birmingham 36th); and the density of people making social distancing harder. As the proximity to your office becomes negligible, and no one is able to take advantage of cultural and gastronomic benefits, the pros of urban jungle life are less obvious.
Peter deGraft-Johnson, 26, is one of those thinking about leaving London after lockdown. The poet and part-time cinema worker, who first moved to east London from Essex for university in 2014, was part of the high-risk shielding group, so has spent three months in self-isolation. DeGraft-Johnson says what initially attracted him to the city was "to be a part of the progressive arts and culture communities" and to meet like-minded people.
Despite great memories of the city, like hosting a sold-out poetry showcase at the Southbank Centre in January 2020, he is now considering moving back to Essex, or even abroad. "I think many young people are considering leaving," he tells The Independent. "I think Covid has given more people the impetus to leave because it has highlighted the severe inequalities that [always] existed. Racist policing, high cost of living, lack of affordable and safe housing."
Grace Paul, 28, a freelance book editor, who also lived in London for six years, has already made the move back to her parent's house in Kent after her houseshare tenancy ended. She doesn't see herself returning to the capital post-pandemic. "I've grown so much as a person in the city and I'll always be grateful for that," she says. "[But] I want to buy a property but am unable to do so in London. Now I am remote working so I don't need to be in the city."
The Chinese millennials ditching big cities for a commune

Show all 28
Unlike deGraft-Johnson, who had been considering moving pre-lockdown, Paul says it has totally made her "reassess" what she wants from life. Now she plans to save up, and start looking for a home in Margate or Bristol in 2021. Lucy Moss, 39, from Manchester, and her husband Sasha, also say they have found lockdown made them more reflective about what they want for their family – and it isn't city living. "We had not really been forced to think about it before lockdown – the city kept us busy. But now nothing is here, we realise how much we want to be closer to family and friends."
Of course migrating to the suburbs is not unique to the Covid-era: Office for National Statistics (ONS) figures show 340,500 people left London in the 12 months up to June 2018, and 336,000 the year before (the largest numbers since 2012). Anthony Champion, professor of population geography at Newcastle University cites the 'regional escalator' model, which shows: "Young people are most likely to move in from the shires to achieve more rapid career progress than they felt they would at home, and then later in their lives cash in on their inflated urban house values and move out, either at family building age [before children] or nearer retirement."
But limited early data post-lockdown suggests we aren't seeing just the normal cycle of movement. The number of jobseekers wanting to get out of the capital has more than doubled in the last fortnight compared with the same period in 2019, according to careers advisory service, Escape the City. Of 1,000 people who signed up, 51 per cent wanted out of the capital compared to 20 per cent last year. A YouGov poll, conducted exclusively with The Independent, found many people, at a range of ages and stages in life (some homeowners, other renters), were considering moving further afield because of remote working.
The proportion of buyers with London postcodes registering with estate agencies outside of the capital almost doubled in April. Birmingham and Manchester buyers also showed increasing interest in rural house hunting, according to figures from Hamptons estate agency. With the most popular destinations being Worthing in Sussex, Ipswich in Suffolk and Milton Keynes. According to a May survey by estate agents Savills, four in 10 would now find a village location more appealing than before, with 71 per cent of younger buyers craving more outdoor space.
But this isn't just about house buying. Even for people who own homes in cities, like 33-year-old Julia Nicholls from Canary Wharf, the pandemic has given her a change in mindset. "As a kid I always dreamed of moving out of my small town. I fell in love with London aged seven, on school trips I always loved the transfer from Euston to London Bridge, I loved the smell of the underground on a warm day (I still do), the bright lights and bustle."
But lockdown has made her reassess her priorities, and she now wants to move to Brighton. "Lots of my friends are having similar thoughts to me. Especially those in their thirties. They're seeing how much it costs to live here and reassessing whether it's still worth it." For Nicholls being able to work remotely makes this dream a possibility – several big UK-based employers have already publicly announced they are changing office setups: Twitter says employees can "work from home forever" and 13 per cent of London businesses polled for the London Chamber of Commerce said working from home would become standard practice.
Of course for many frontline or low wage workers, the option to work in a city 100 miles away from their employer is not on the table. But for those for whom it is – could it change everything? Champion says: "There have been suggestions that new technology could free up people to live further from their workplaces and Covid-19 has caused a lot more home working than usual. Post-pandemic, it is possible that more people will work from home. This could indeed fuel a spike in suburbanisation and counter-urbanisation."
Kevin Ward, professor of human geography at University of Manchester, agrees this could finally be the technology-enabled future we've been imagining for decades. "In the 1970s there was a sense that technology would allow us to work less and work flexibly, including working from home but it never really delivered," he says, but going forward it is likely to be "geographically and socially uneven" in its application, as some can afford to get out of the city while others cannot.
And Champion warns this mass movement will be made much harder for many if there is a recession, which is already widely forecast to be as bad, if not worse, than after the 2008 financial crash. "If there is a severe recession coming along, it looks like it is affecting cities more than elsewhere so residents may be trapped by house price dips there," he says.
Whether the post-Covid migration ends up being another urban pipe dream (one you entertain after a few glasses of wine, but never sober), or just the continuation of an age-old cycle (young people move in, older people move out), we have collectively witnessed the shortcomings of cities in a time of crisis. And with greater accessibility to remote working, a door has been opened, showing us the future doesn't have to look the same as the past.
Register for free to continue reading
Registration is a free and easy way to support our truly independent journalism
By registering, you will also enjoy limited access to Premium articles, exclusive newsletters, commenting, and virtual events with our leading journalists
Already have an account? sign in
Join our new commenting forum
Join thought-provoking conversations, follow other Independent readers and see their replies