Period emoji now available on iPhones in latest Apple iOS update
Blood emoji introduced following a campaign to fight period stigma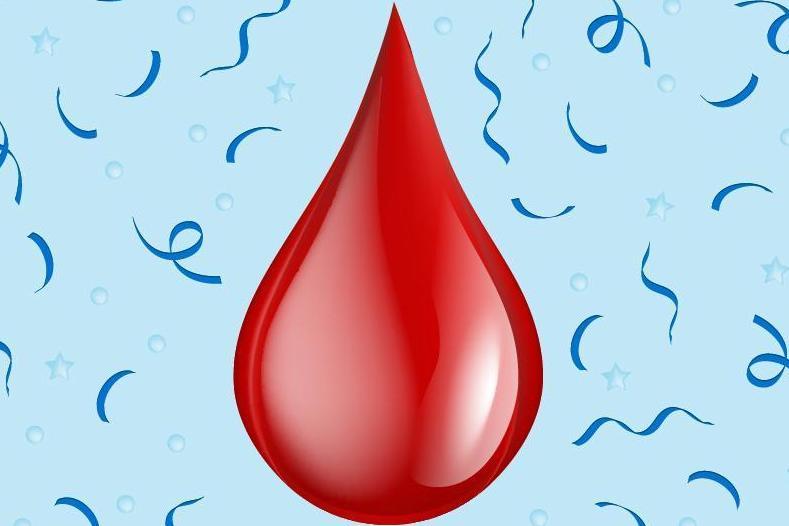 Smartphone users will now be able to discuss menstruation with an emoji – as a period emoji has been released as part of Apple's latest iOS software.
The emoji, which is a drop of blood, is one of 230 new emojis revealed by the Unicode Consortium earlier this year, which also include gender-neutral characters.
An emoji to represent periods comes after a campaign led by global women's rights charity Plan International UK received support from more than 55,000 people.
The charity, which hopes to eliminate the stigma surrounding periods, pushed for a period emoji after a survey of women aged 18 to 34 revealed that 47 per cent believed a period emoji would make it easier talk about periods with female friends and partners.
The blood drop was submitted to Unicode by Plan International UK and NHS Blood and Transplant.
An emoji dictionary: What do they mean?
Show all 8
Of the new emoji, Plan International UK's chief executive Rose Caldwell said: "We are thrilled to see the arrival of this long-awaited blood drop emoji, which signals a real breakthrough in the fight against period stigma.
"Girls, women and other menstruators told us this emoji would help them talk more freely about their periods, which is why we campaigned so hard to make it a reality."
Previously, Carmen Barlow, digital strategy and development manager at Plan International UK, reiterated the importance of a period emoji in an age where so much of our communication is conducted via technology.
"Emojis play a crucial role in our digital and emotional vocabulary, transcending cultural and country barriers," Barlow said. "A period emoji can help normalise periods in everyday conversation.
"For an organisation like Unicode to recognise that menstruation should be represented in this new global language is a huge step towards breaking down a global culture of shame around periods."
The release of the period emoji was met with joy on social media.
"We're getting a period emoji and it's bloody brilliant news," one person wrote, while another said: "I can't wait to use this as the emoji for my period when I track it on my calendar. I mean... wow this is neat."
The new release features a range of other inclusive emojis as well.
In addition to emojis that represent people with disabilities, which include icons such as hearing aids, guide dogs and wheelchairs, the release also expands the range of emojis for different cultures and relationships so that everyone feels represented.
Support free-thinking journalism and attend Independent events
The new emojis are available for users who update to iOS 13.2.
Join our commenting forum
Join thought-provoking conversations, follow other Independent readers and see their replies