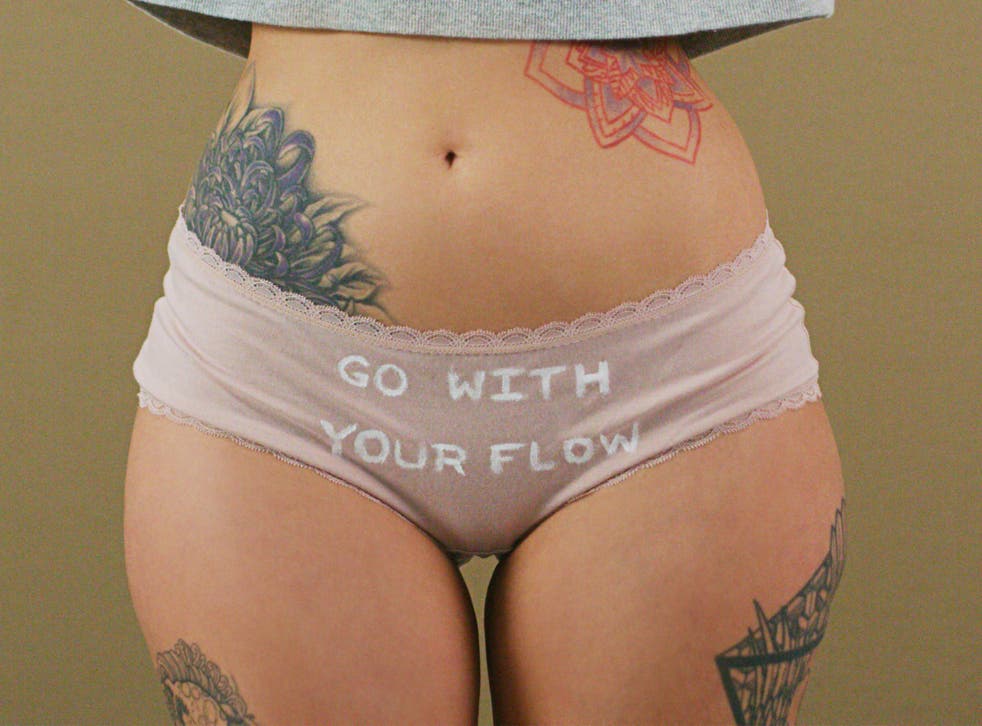 Petition to scrap tampon tax on period knickers reaches 18, 000 signatures
While tampons and pads are now exempt from VAT, the sustainable period item still carries 20 per cent tax
Emily Cope
Tuesday 12 January 2021 11:54 Comments
A petition calling on the government to make period pants exempt from the tampon tax has reached 18,000 signatures.
It comes after chancellor Rishi Sunak confirmed VAT on menstrual products - such as pads and tampons - was to be scrapped after Britain left the EU at 11pm on 31 December.
Speaking at the time, Sunak told the House: "I can also confirm now that we have left the EU, that I will abolish the tampon tax.
"From January [2021] there will be no VAT whatsoever on women's sanitary products."
The announcement was expected after years of campaigning from MPs and women's groups, with the change in UK tax estimated to save the average woman almost £40 in her lifetime, thanks to a 7p reduction on a pack of 20 tampons and a 5p reduction on a pack of 12 pads.
However the move failed to include period pants – a more sustainable period product option than many single-use items - as the law only applies to "any sanitary protection product that is designed and marketed solely for the absorption or collection of menstrual flow or lochia" and therefore does not include items of clothing.
This means period pants are still taxed at 20 per cent, in line with other "non-essential and luxury goods."
A petition has since been launched by environmental scientist and WUKA founder Ruby Raut to recognise period pants as a menstrual product, in order for the item to be taxed in line with other period products.
Raut said: "The government is unfairly penalising period pants and we think this is wrong.
"By removing VAT from tampons and pads only, the government is indirectly encouraging the purchase of disposable period products. This is irresponsible - our planet is overwhelmed by waste created by humans and we are in the midst of an environmental crisis. Sustainable periods are not a luxury and should not be taxed as such."
While the petition has garnered 18,000 signatures, it needs 100,000 to be considered for debate in Parliament.
New research from WUKA revealed that over a third of women, trans and non-binary people who menstruate are facing period poverty in the wake of another lockdown, with nearly half predicted to lose income or work hours as a result of the pandemic.
This means that thousands will not have access to free sanitary products provided at work.
Raut added: "As the country adapts to another national lockdown it is more important than ever to keep up the fight for affordable and accessible period products for all.
"The abolishment of the tampon tax is long overdue, but it is not enough. It's essential for everyone that menstruates to have access to sustainable period products which are fairly taxed."
Register for free to continue reading
Registration is a free and easy way to support our truly independent journalism
By registering, you will also enjoy limited access to Premium articles, exclusive newsletters, commenting, and virtual events with our leading journalists
Already have an account? sign in
Register for free to continue reading
Registration is a free and easy way to support our truly independent journalism
By registering, you will also enjoy limited access to Premium articles, exclusive newsletters, commenting, and virtual events with our leading journalists
Already have an account? sign in
Join our new commenting forum
Join thought-provoking conversations, follow other Independent readers and see their replies