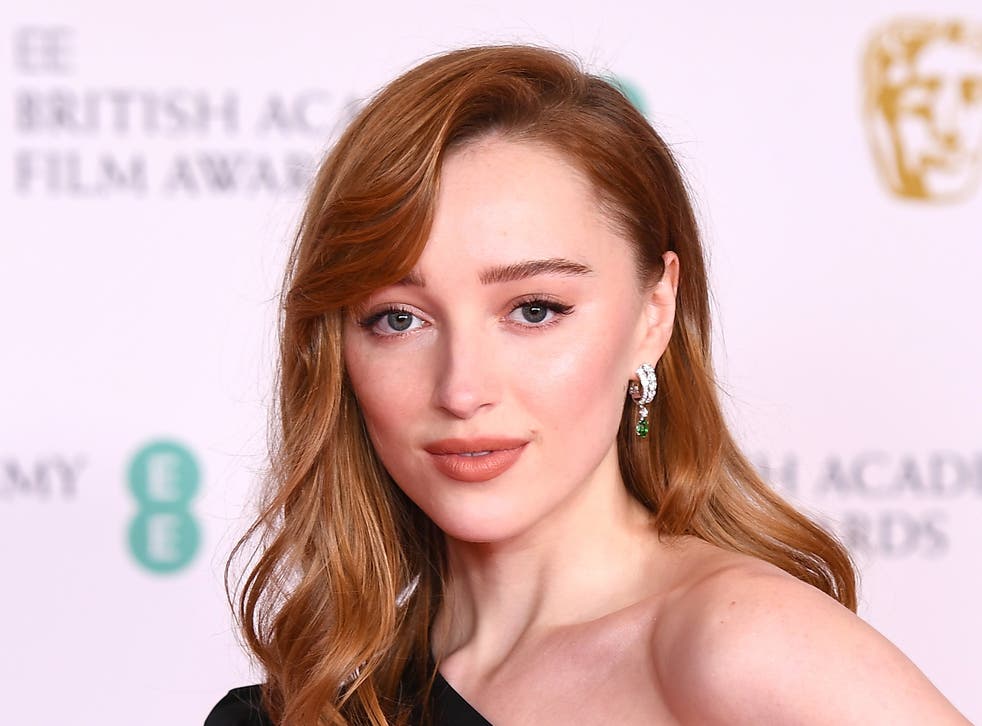 Pete Davidson and Bridgerton's Phoebe Dynevor spotted wearing matching necklaces
It comes amid rumours that the pair are dating
Bridgerton star Phoebe Dynevor and comic Pete Davidson have been seen wearing identical necklaces, further fuelling rumours of a romance.
The pendant of the necklaces bare both of their initials - "PD" - however, fans are convinced they are wearing them for each other as a sign of their relationship.
Pete, 27, was seen wearing his necklace while appearing on The Tonight Show Starring Jimmy Fallon, while Phoebe was seen wearing the exact same necklace during an online Q&A on YouTube.
A source confirmed to The Sun: "Pete is wearing it as a romantic gesture to Phoebe. He wanted to show just how much she means to him and just how serious he is about them.
"She's in London and he's in America. So they wanted to feel like they're together when they're not.
"Any time they're feeling a bit lonely and missing each other they look down at the PD."
In a recent virtual conversation with students at Marquette University, Pete was asked who his celebrity crush was and confirmed he is not single.
He reportedly told the group: "I'm with my celebrity crush," adding, "That is all I can speak on."
In June 2018, Pete got engaged to singer Ariana Grande, but the engagement and relationship ended less than five months later.
The singer references their relationship in her number one single Thank U, Next, which is also the title of her fifth studio album.
25-year-old Phoebe rose to fame with the release of Netflix's period drama Bridgerton. The show was created and produced by Shona Rhimes and it was recently renewed for another three series.
The show is Netflix's most-watched original series ever having been watched by 82 million households in the first 28 days of its release in December 2020.
Join our new commenting forum
Join thought-provoking conversations, follow other Independent readers and see their replies