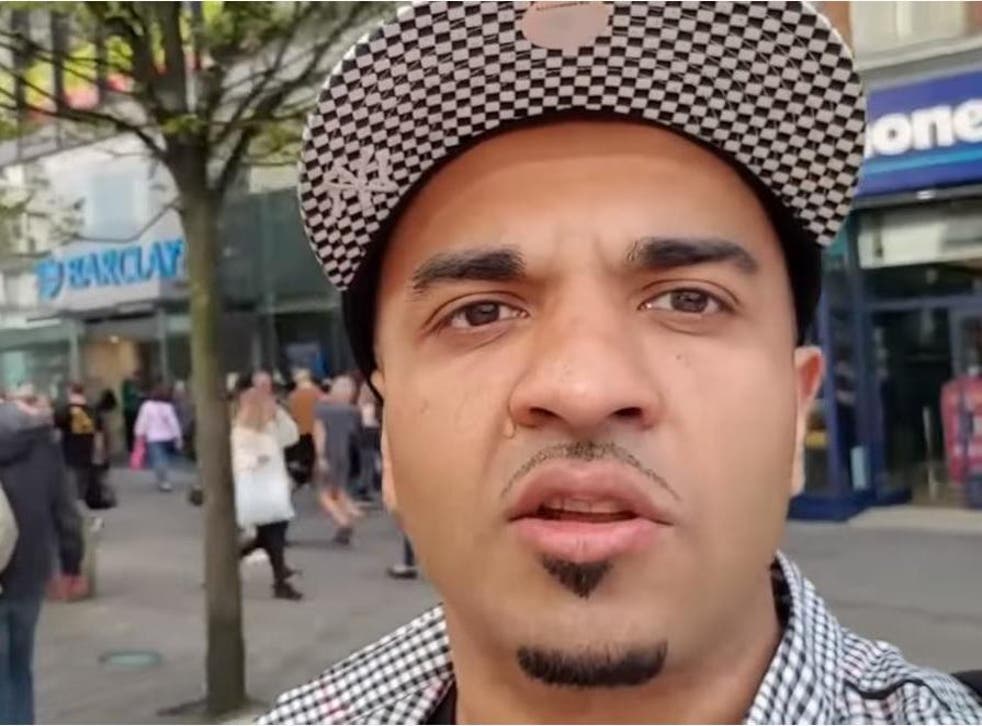 YouTube deactivates "pick-up artist" channels after investigation
The Addy A-Game and Street Attraction channels contained hundreds of covertly filmed clips 
YouTube has deleted two channels operated by self-styled "pick-up artists" following a BBC investigation into the industry.
Hundreds of videos belonging to accounts Addy A-Game and Street Attraction were removed after violating YouTube regulations surrounding nudity and sexual conduct.
The clips were brought to the attention of the video-sharing website following a joint Panorama and BBC Scotland Discourse investigation that highlighted the nature of the content.
Adnan Ahmed, the man operating Addy A-Game was was found guilty of threatening and abusive behaviour in September.
The 38-year-old filmed himself aggressively approaching women in Glasgow and Eastern Europe, before uploading the footage to YouTube - including audio recorded covertly during sex.
UK news in pictures

Show all 50
In now-deleted clips posted on his channel he made statements like "Only the brave get laid."
"Who gives a f**k about what some random girl thinks about you playing the game [the community's slang term for pick-up artistry techniques] and getting what you want in life?" Ahmed states, in one video.
"You shouldn't care. Her opinion doesn't matter."
Similarly Street Attraction is an organisation that promises to sell customers the secrets of "game" and picking-up women, via group bootcamps while unwittingly filming women on the streets of London being approached.
Before their YouTube channel was terminated, Street Attraction - who "trained" Adnan Ahmed - boasted over 110,000 subscribers.
The group even charged viewers for the privilege of watching secretly-filmed footage of founder Eddie Hitchens' sexual encounters.
"If a girl knows that she is being filmed she obviously won't act in a natural way," said Hitchens in one video seen by the BBC that has since been deleted.
"[She] most certainly won't allow herself to be seduced for fear of her reputation being ruined. We wanted to capture real reactions [so] it had to be filmed covertly. Guerilla-style."
Both Ahmed and Street Attraction frequently cited "overcoming last minute resistance" in videos and workshops, referring to persuading or coercing women who expressed reluctance to engage in sexual activity, into changing their minds.
Eddie Hitchens, Street Attraction's founder denied any allegations made against the organisation and claimed any encounters were "completely consensual" to the BBC.
Ahmed is currently on remand, awaiting sentencing.
Register for free to continue reading
Registration is a free and easy way to support our truly independent journalism
By registering, you will also enjoy limited access to Premium articles, exclusive newsletters, commenting, and virtual events with our leading journalists
Already have an account? sign in
Register for free to continue reading
Registration is a free and easy way to support our truly independent journalism
By registering, you will also enjoy limited access to Premium articles, exclusive newsletters, commenting, and virtual events with our leading journalists
Already have an account? sign in
Join our new commenting forum
Join thought-provoking conversations, follow other Independent readers and see their replies