The Independent's journalism is supported by our readers. When you purchase through links on our site, we may earn commission.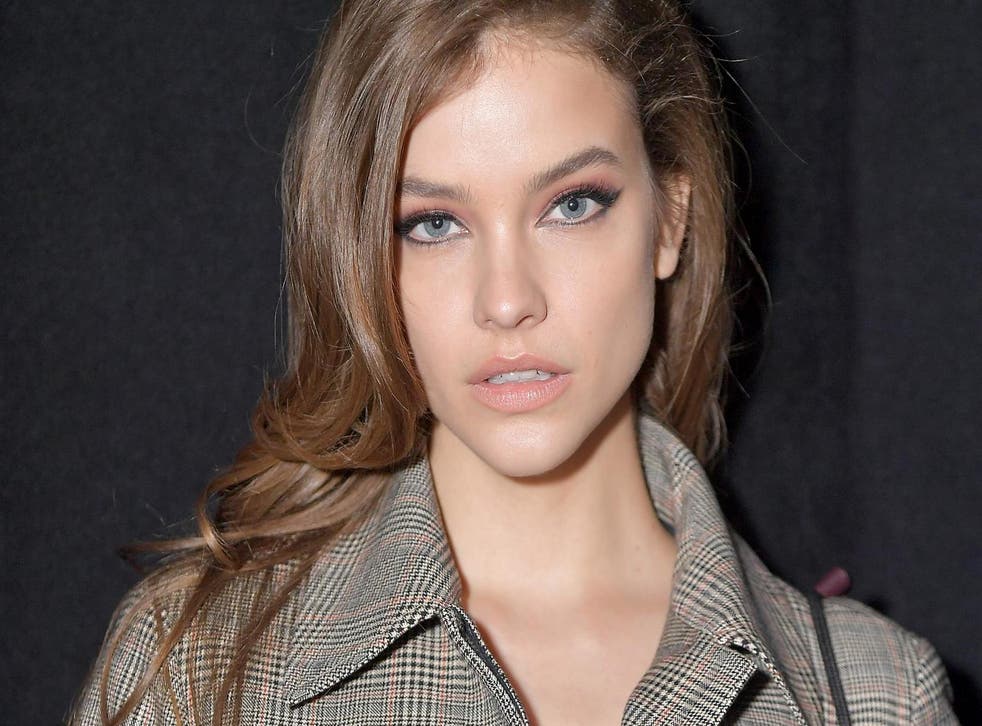 Plus-size: What is the body-positive term at centre of Victoria's Secret controversy?
Criticisms arose after fans dubbed Barbara Palvin the 'first plus-size model' for the lingerie brand
Olivia Petter
Monday 05 November 2018 13:13 Comments
The term "plus-size" has once again come under scrutiny after Hungarian model Barbara Palvin announced her appointment as a "Victoria's Secret Angel", prompting fans to praise her as the lingerie label's "first plus-size" model.
But critics have been quick to point out that, as a UK size eight, the 25-year-old is not in fact plus-size.
The term also made headlines last November, when Rebel Wilson proudly claimed to be the "first ever plus-sized girl to be the star of a romantic comedy".
Speaking on The Ellen DeGeneres show, the Australian actor was talking about her role in the film Isn't It Romantic, which she also produced, but she was widely criticised after viewers pointed out that both Queen Latifah and Mo'Nique had fronted rom-coms before.
"Let's please not allow this business to erase our talent with giving grey areas and technicalities," Mo'Nique wrote in a tweet addressed to Wilson.
"Take a moment and know the history," she continued, "DON'T BE A PART OF ERASING IT. I wish you the best."
Wilson replied by taking back her comments, writing: "it was never my intention to erase anyone else's achievements and I adore you and Queen Latifah so so much x I support all plus size ladies and everything positive we are doing together."
But what exactly does "plus-size" mean and where did the term come from?
What is plus-size?
Plus-size means different things to different people.
In fashion terms, it is used to refer to models who are above a size eight, though this definition is heavily disputed and steeped in controversy, with body positivity campaigners pointing out that most plus-size clothing doesn't start until a size 16.
A number of famous models have been labelled plus-size, including Kate Upton, Ashley Graham and Tess Holliday.
It's used less frequently in film and TV, but some actors have also been described as plus-size, such as Gabourey Sidibe and Melissa McCarthy.
Evidently, Wilson herself also identifies as plus-size.
In 2016, Amy Schumer criticised Glamour for inferring that she was plus-size by including her in a special "Body Issue" of the magazine that also featured McCarthy and Adele.
"Young girls seeing my body type thinking that is plus size? What are your thoughts? Mine are not cool glamour not glamorous," the Trainwreck actor wrote on Instagram.
The magazine eventually issued an apology to Schumer.
Where did it come from?
The label "plus-size" is thought to have originated in the 1970s when modelling agencies began taking on models who didn't conform to the typical size requirements imposed upon them by the industry.
In 1978, the major US agency Ford Models started representing plus-size women.
Support free-thinking journalism and attend Independent events
Then, in 1994, New York-based agency Wilhelmina launched its 10/20 division, which was recently rebranded as W Curve, to specifically accommodate clients requesting plus-size models.
Now, there are a number of specialist agencies dedicated to representing plus-size models, such as Milk, who count Tess Holliday and Robyn Lawley as some of the most prolific names on their books.
Why do body positivity advocates reject it?
Some people find the term "plus-size" problematic because it is sometimes used to mean someone who is "larger than average", which prompts the thorny question of what size you define as average.
Speaking to The Independent, body acceptance campaigner Clementine Prendergast explains why she refrains from using the term, which she argues doesn't inherently promote body positivity.
"Any kind of labelling puts people into boxes and then they must craft their identity around these definitions. In the case of actresses - can we not focus on their talent and their fit for the role, rather than fetishise their body size?" she says.
Meanwhile, style blogger Stephanie Yeboah, who refers to herself as plus-size on Twitter, doesn't see anything wrong with the term because she associates it solely with clothing rather than identity.
"I don't really have a strong opinion on 'plus-size', as it doesn't really hold that much meaning to me," she tells The Independent.
"I identify with 'fat' more than anything."
Register for free to continue reading
Registration is a free and easy way to support our truly independent journalism
By registering, you will also enjoy limited access to Premium articles, exclusive newsletters, commenting, and virtual events with our leading journalists
Already have an account? sign in
Register for free to continue reading
Registration is a free and easy way to support our truly independent journalism
By registering, you will also enjoy limited access to Premium articles, exclusive newsletters, commenting, and virtual events with our leading journalists
Already have an account? sign in
Join our new commenting forum
Join thought-provoking conversations, follow other Independent readers and see their replies