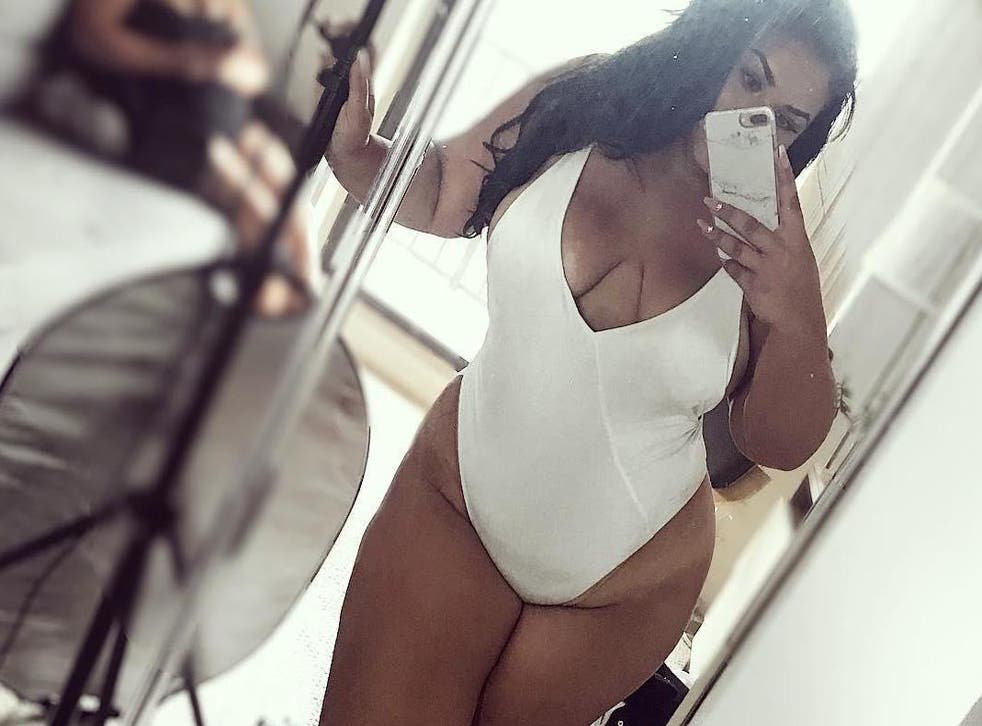 Plus-size model posts side-by-side nude photos alongside Gigi Hadid in powerful statement
'I was wondering how a model my size would look on this'
A plus-size model has made a poignant body positive statement by recreating a fashion campaign that originally starred Gigi Hadid.
Diana Sirokai uploaded the side-by-side shot of her posing nude in a pair of boots similar to those worn by Hadid in the original ad.
In a bid to promote body diversity, the New York-based model posted the image on Instagram alongside the caption; "I was wondering how a model my size would look on this".
The black and white shot, taken by fashion photographer Karizza, shows Sirokai in the same exact pose that Hadid makes in the spring/summer 2017 Stuart Weitzman ad that came out in December last year.
While plus-size models are landing more campaigns and runway shows than ever before, the universally restrictive body standards perpetuated by the fashion industry remain a contentious issue.
The majority of commenters on Sirokai's post praised the curvy model for her inspiring message with some even mistaking it for a real ad campaign.
"Goddess Vibes! You are such an inspiration," one user wrote.
"I wanna tell you that I admire your strength to show yourself to the world and love yourself the way you do. Both of you look beautiful in the pictures," another added.
However, not everybody grasped the point of the model's post.
Some commenters set out comparing the two women's distinctive body types while others fat-shamed Sirokai and skinny-shamed Hadid.
It's not the first time that the curvy beauty has recreated another celebrity's photo.
In September, Sirokai uploaded a side-by-side photograph of herself and Kim Kardashian West in which she donned a white swimsuit similar to the one worn by the reality star.
"We are both women with different bodies," the caption read - the post received more than 35,000 likes.
Join our new commenting forum
Join thought-provoking conversations, follow other Independent readers and see their replies