Can men get postnatal depression? Experts weigh-in following suicide of new dad with mental health issues
Pressures of fatherhood may affect a new dad's mental wellbeing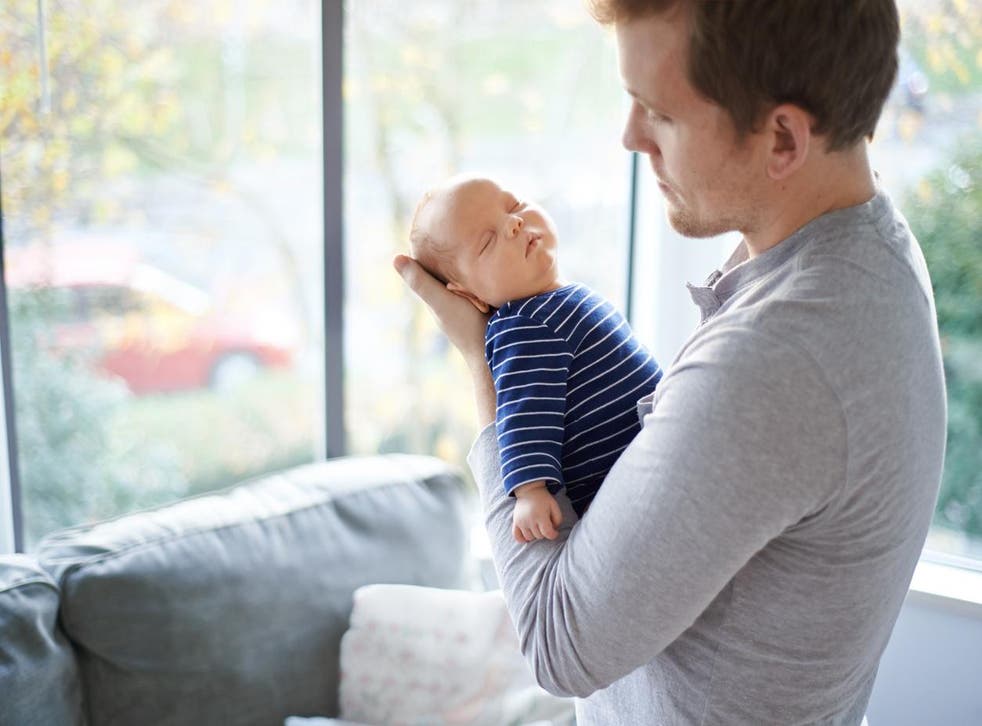 Men don't experience the same extreme physical changes or hormonal surges that come with childbirth and so it's easy to assume that they can adapt to fatherhood relatively unscathed.
However, it seems that's not always the case because, according to experts, postnatal depression and anxiety are not exclusive to women.
A mental health condition that is more likely to affect parents in the first year of their baby's life, postnatal depression (PND) can happen gradually or all of a sudden.
And, while it's estimated that 10 per cent of new mums suffer PND, it is now recognised that men can experience it too - sometimes referred to as paternal postnatal depression (PPND).
This comes after news that a father who suffered from PPND following the birth of his son took his own life three years later.
John Clayton, who died aged 41, developed mental-health problems after his child Hugo's birth in 2013.
But, despite seeking help from doctors, he sadly took his own life just days after throwing a party for friends.
Now, his former wife, Vicky Clayton, is calling for greater awareness that men can also suffer from the condition.
"The culmination of being a father was a very big thing for John," she told the Daily Mail.
"It's often overlooked that men suffer from post-natal depression . . . I wish there was a lot more pointers for men to access help."
Research from the National Childbirth Trust (NCT) has found that more than one in three new fathers (38 per cent) are concerned about their mental health, while a 2014 study published in Pediatrics found that depression among new dads increases by 68 per cent during the first five years of a baby's life.
Sow Ay illustrations on mental health

Show all 18
Similarly, new research from Sweden revealed that in a study of 447 new fathers a surprising 28 per cent of men had symptoms above mild levels of depression but fewer than one in five sought help.
"It is now increasingly recognised that postnatal depression and other perinatal mental health issues can be experienced by men as well as women," Abi Wood, head of campaigns at NCT told The Independent.
"There is no single answer as to why some new dads are affected by depression and not others.
"The increased pressures of fatherhood, more financial responsibility, changes in relationships and lifestyle, combined with a lack of sleep and an increased workload at home, may all affect a new dad's mental wellbeing.
"As with mums, a new dad's own personality, social factors, family history and past mental health history can also affect his chance of developing depression."
While each father will experience PPND differently the symptoms can be similar to those found amongst new mums and can include: feeling very low, tired and lethargic; feeling a sense of inadequacy or inability to cope; having difficulty sleeping; feeling guilty or unable to bond with their baby; having obsessive fears about their baby's health or wellbeing, or about themselves and other members of the family.
"Whatever the cause, it's important that men are encouraged and supported to speak up about their experiences, if not to their partner, then to their family, friends or GP," Wood added.
If you are concerned that you, or someone you know, may be struggling with PPND the NCT has information and tips on its website to help men find the support they need.
Register for free to continue reading
Registration is a free and easy way to support our truly independent journalism
By registering, you will also enjoy limited access to Premium articles, exclusive newsletters, commenting, and virtual events with our leading journalists
Already have an account? sign in
Register for free to continue reading
Registration is a free and easy way to support our truly independent journalism
By registering, you will also enjoy limited access to Premium articles, exclusive newsletters, commenting, and virtual events with our leading journalists
Already have an account? sign in
Join our new commenting forum
Join thought-provoking conversations, follow other Independent readers and see their replies