'Two different people': Woman goes viral after getting extreme 'pregnancy nose' and people can't recognise her face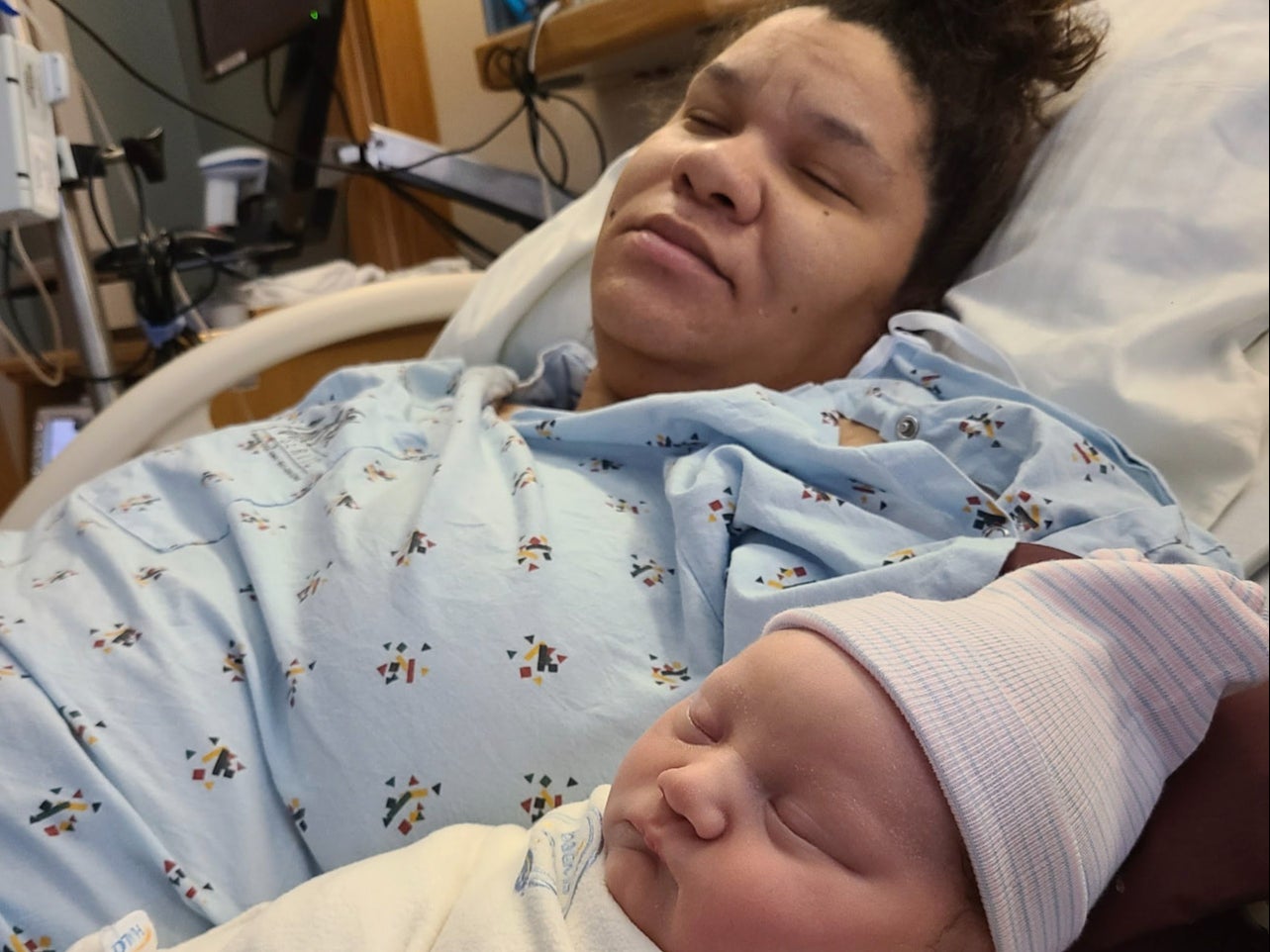 A woman has gone viral on TikTok after sharing her extreme "pregnancy nose", which has left her completely unrecognisable.
Towards the end of her first trimester, Tyreece Wood noticed that the size of her nose began to change but at first didn't think much of it. However, as the weeks went on, the 24-year-old spotted that the texture of her skin, and her hair and eyebrows began transforming too.
By the end of her pregnancy, the mum-to-be felt "disgusting" and didn't "recognise" herself when looking in the mirror. In a bid to make light of the situation, she has decided to share her story on TikTok, where it has gained more than 15.4 million views and 1.8 million likes.
"The changes made me feel disgusting," Tyreece, who works as a Direct Support Professional in the US, told NeedToKnow.Online.
"Dealing with your body changing during pregnancy is already hard but looking in the mirror and not recognising yourself is disheartening.
"That's why there aren't many pictures of me pregnant.
"I had never seen anyone talk about most of the symptoms I had throughout my pregnancy.
"I thought all the changes would be in my weight and hormones for sure.
"But in reality, my skin and hair texture changed, one of my brows became more prominent, I gained 100lbs and my skin got darker as well."
Surprisingly however, Tyreece says her partner and other family members didn't notice the change in her appearance until after she had given birth.
She said: "I did ask my husband and family members if they noticed a difference and they always said either no, or maybe a little.
"My husband only pointed it out after our son was born and we were looking back at the hospital pictures.
"That's when he realised that my nose was normally a lot smaller."
Thankfully, her nose went back to its normal size one month after her baby boy arrived. In the TikTok, Tyreece reveals a collection of images from before her pregnancy and during, which has left users saying these photos are of two different women.
One person wrote: "That is two different people, I'm not ready for this point in pregnancy." Sharish wrote: "I'm getting a surrogate!!"
Kay said: "Pregnancy nose is real af y'all I'm on my third kid, it never gets better."
"Pregnancy really doe's humble us ladies," said Marissa.
Tj wrote: "That is two different ppl cause hell nah gang."
"I don't believe that's the same person," Jay wrote. Jade commented: "The way I GASPED."
Tyreece added: "Posting the TikTok was supposed to be a jab at myself.
"I thought it was hilarious so maybe other people would too.
"A lot of people are in disbelief, or saying it must be fake or editing.
"Some women are telling their stories, and some are thanking me for putting something so real out there."
Join our commenting forum
Join thought-provoking conversations, follow other Independent readers and see their replies