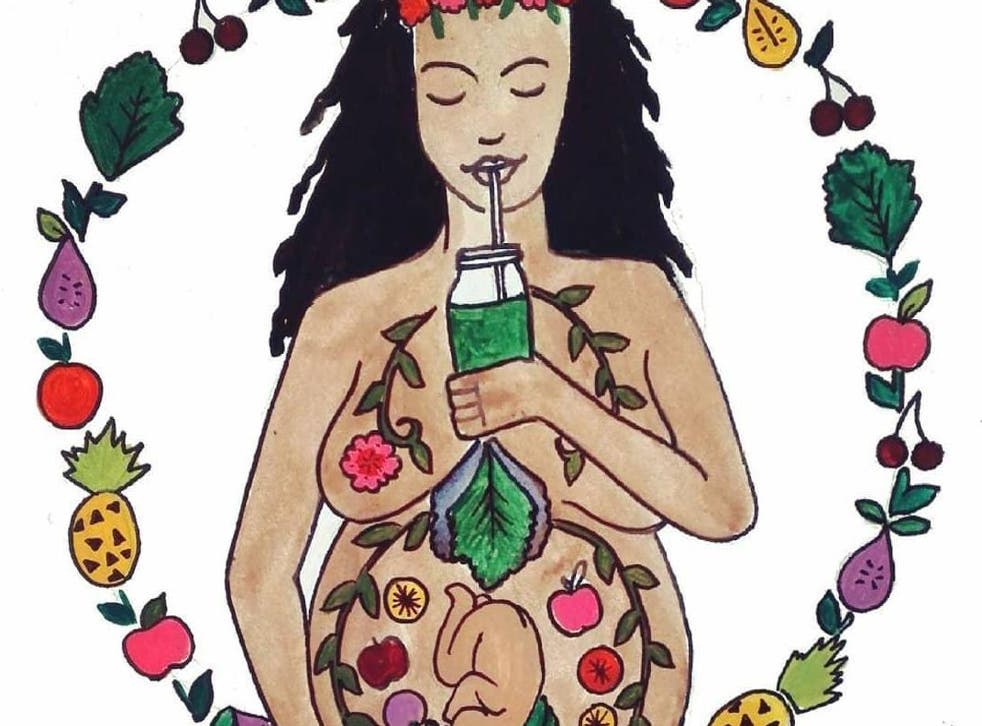 The beauty of pregnancy and motherhood celebrated in seven paintings
Catie Atkinson creates art that speaks to mums
Chelsea Ritschel
Friday 06 April 2018 15:38 Comments
Motherhood is beautiful - and it is this beauty that inspires artist and mum Catie Atkinson to create paintings that captures the process of pregnancy, birth, and rearing a child.
For Atkinson, who has been creating for as long as she can remember, her own pregnancy with her son inspired her to focus on birth and motherhood art, eight years ago.
She told The Independent: "Painting offered me a way to process the big feelings that new motherhood brought and also a creative outlet (and a break from constant mama mode!)"
And since sharing her work on Instagram, where she now has over 23,000 followers, Atkinson has found "infinite inspiration, support, and community.
"My work is inspired by the beauty and the power I see in women, and I hope that my art acts as a mirror - so that in those raw, rough, challenging moments, mamas can see their own strength and beauty reflected back."
These are seven of her mama-inspired works of art.
In this painting, Atkinson imagines a mum fuelling herself with healthy foods, which will then be turned into milk to breastfeed her baby.
Atkinson's paintings sum up the beauty of pregnancy - and the otherworldly aspect of it.
Many of Atkinson's paintings draw on inspiration from other mums - this one is inspired by her friend who is planning a home water birth for her first baby.
Motherhood can be hard work - for Atkinson, this painting of a mum multi-tasking sums up her own story for the past eight years.
In this beautiful work of art, Atkinson was "channelling that divine feminine energy to manifest magic."
This piece shows all the names and jobs that mamas have in addition to being mothers.
All pregnancies look different - in this painting, Atkinson portrays a newborn still attached by its umbilical cord and the postpartum period.
You can follow Catie Atkinson on Instagram here or buy her artwork, for "every step of the motherhood journey" here.
Register for free to continue reading
Registration is a free and easy way to support our truly independent journalism
By registering, you will also enjoy limited access to Premium articles, exclusive newsletters, commenting, and virtual events with our leading journalists
Already have an account? sign in
Join our new commenting forum
Join thought-provoking conversations, follow other Independent readers and see their replies