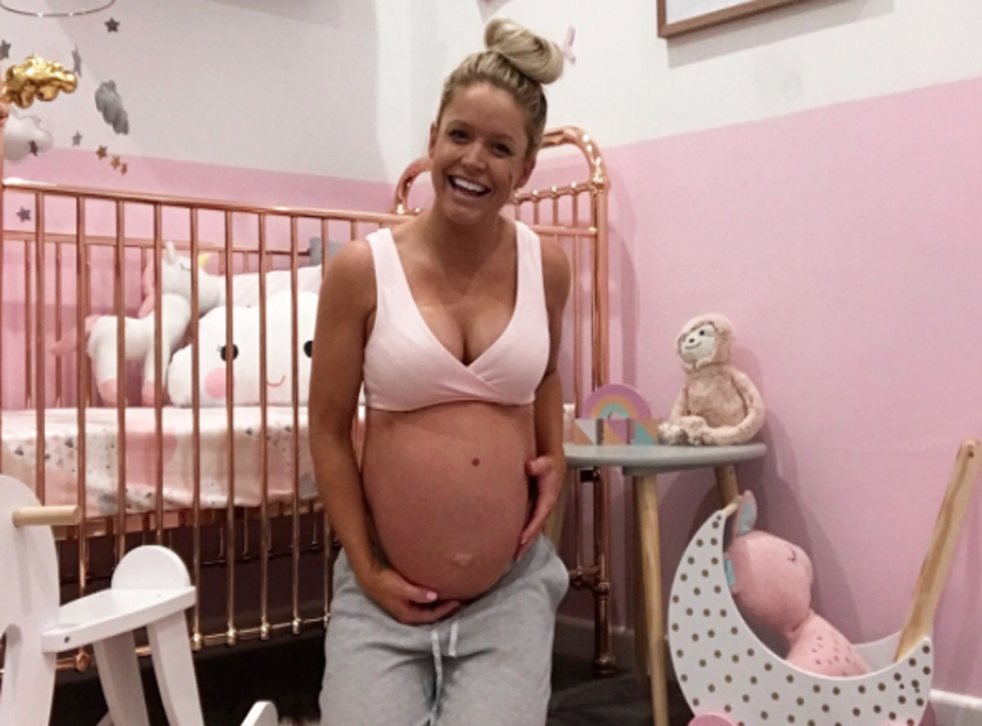 Pregnant mother shares video of herself working out during labour
The dedicated women performed an impressive routine of squats and lunges
A pregnant mother has shared a video of herself working out right up until the final moments of labour.
Anna Strode, a mother-of-two from Melbourne, regularly makes headlines with her inspirational workouts and realistic pregnancy posts but her latest Instagram video surpasses them all.
Despite feeling exhausted and sore, the dedicated mother managed to film herself working out in the maternity ward while in labour and shortly afterwards, welcomed her third child.
"My last #pregnancyworkout was at the hospital just hours before we met our gorgeous Madi Grace," the caption read.
"We were in the ward waiting for contractions to ramp up and a delivery suite to become available so we could meet our sweet baby girl."
In the video, Strode can be seen performing a workout routine that includes everything from squats to lunges. Having been viewed more than 53,000 times, the fitness blogger's fans praised her for her dedication.
"How you managed to have that kind of energy right there in the hospital is unreal! You're a rockstar!," one person wrote.
Another added, "You may be one of the first to workout in the hospital. As soon as I showed up, I threw up in the lobby from my contraction."
In another post, Strode wrote, "'I'm quite sore and completely exhausted and also quite emotional. I just hope I can be strong and brave enough to be the best mama possible to our gorgeous children.
"I know many mamas will relate to the fears and anxieties of adding another bubba to the family and I'm hoping by sharing my experiences you can find comfort in the fact that you're not alone."
So, is it safe to be working out that far into a pregnancy?
Well, according to the NHS, "the more fit and active you are during pregnancy, the easier it will be for you to adapt to your changing shape and weight gain. It will also help you to cope with labour and get back into shape after birth."
That being said, the do advise that if you weren't active before you pregnant that you shouldn't suddenly take up strenuous exercise.
Register for free to continue reading
Registration is a free and easy way to support our truly independent journalism
By registering, you will also enjoy limited access to Premium articles, exclusive newsletters, commenting, and virtual events with our leading journalists
Already have an account? sign in
Register for free to continue reading
Registration is a free and easy way to support our truly independent journalism
By registering, you will also enjoy limited access to Premium articles, exclusive newsletters, commenting, and virtual events with our leading journalists
Already have an account? sign in
Join our new commenting forum
Join thought-provoking conversations, follow other Independent readers and see their replies