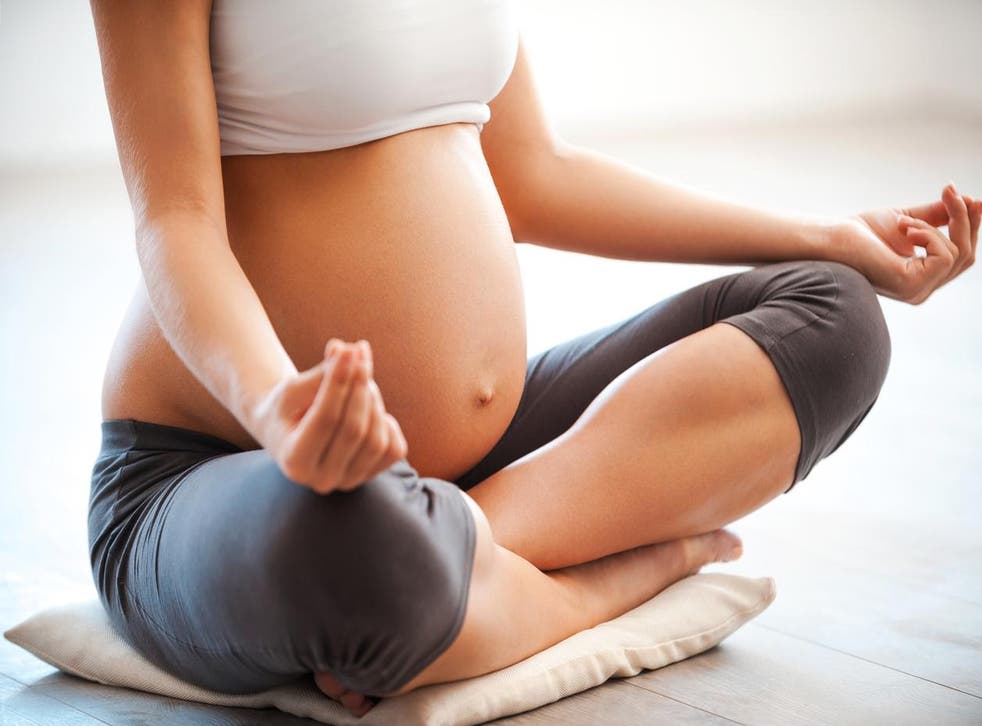 Pregnant woman loses vision after performing downward yoga pose
The mother-to-be was left blind for several weeks
A pregnant woman lost her vision after performing a downward pose during a prenatal yoga session.
Found to reduce the risk of developing anxiety and depression, as well as providing good preparation for breathing, yoga has long been hailed as a popular form of exercise for women during pregnancy.
But, if a new medical case report is anything to go by, in some cases it could actually do more harm than good.
Revealed in the BMJ Case Reports, a 35-year-old woman at 27 weeks gestation – thought to be from Leicester – experienced several weeks of vision loss caused by straining as she stretched into a downward pose.
The position - which causes a rush of blood to the head - is said to be responsible for her valsalva retinopathy (VR).
And, while doctors confirm that VR has been linked with certain yoga exercises such as pranayama - controlled breathing – to their knowledge a case like this has not been reported in the literature associated with yoga.
A condition associated with extreme straining, VR is known to occur during labour but can also strike from fairly harmless actions.
Goat yoga in Amsterdam

Show all 10
While it's unclear where the patient attended her class, her VR symptoms are thought to have occurred almost immediately after striking the pose which saw her head being stretched downwards below her bottom.
She was taken to hospital at Leicester Royal Infirmary where doctors noticed a large floater in her left eye.
Fortunately, at a five month follow up it was revealed that the woman had undergone a healthy delivery and that her vision loss had resolved.
Doctors say that prognosis of the bizarre condition is 'variable', but that the majority of cases report 'excellent' recoveries.
So, is it really safe to practice yoga while pregnant?
Well, according to the NHS keeping up your normal level of exercise during pregnancy is absolutely fine and can actually make it easier for you to adapt to your changing shape.
That being said, pregnant women are advised against contact sports such as scuba diving, judo and exercising at altitude.
Join our new commenting forum
Join thought-provoking conversations, follow other Independent readers and see their replies