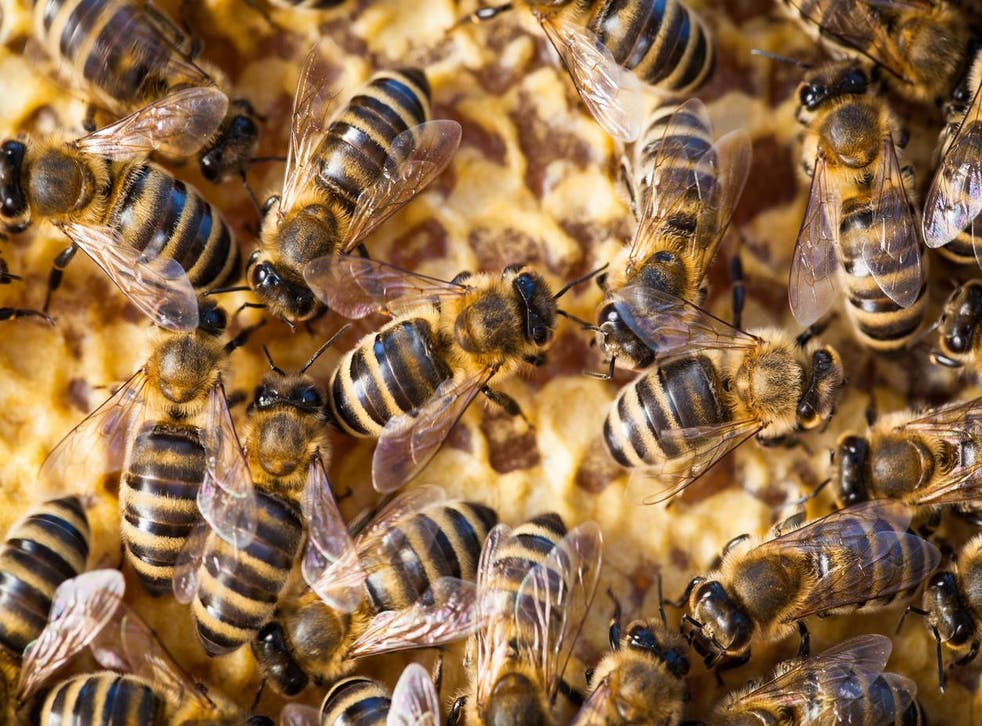 Pregnant woman poses for maternity shoot with 20,000 live bees on her baby bump
As far as maternity photoshoots go, Beyonce reigns supreme with her impeccably art directed, goddess-like images - but it looks like there might be a new Queen Bey in town.
Emily Mueller, 33, a beekeeper from Ohio, U.S., had a unique photoshoot to celebrate her fourth child that involved 20,000 live honeybees swarming around her baby bump.
Mueller, who runs Mueller Honey Bee Removal with her husband, Ryan, 37, says that insects have been a huge part of her life and that she has always felt comfortable with bees.
So, when the opportunity arose, she decided to incorporate them into her maternity photoshoot.
Getting the help of photographer Kendrah Damis, Mueller put a loose hive to creative use and strategically planned to have all the bees safely and calmly settle on her bump.
To do so, the mum-to-be took the queen bee out of the hive and held her in a cage in her hand. Soon enough, the bees came flying out too and settled right on Mueller's body to capture the perfect photograph.
Sharing the images on Facebook, Damis wrote, "Ever have a once in a lifetime experience?? Well that is what I got when I was hired to do maternity photos for Emily Mueller."
The post has since been shared almost 10,000 times and received more than 5,000 likes.
Understandably, the shoot has been met with mixed reactions and while some were just plain confused by the concept, others were concerned for the unborn baby's safety.
"What the F, my skin is crawling," one person wrote.
Another added, " That many bee stings could make her go in to anaphylactic shock and cold harm her and especially the baby. Why even the take the risk?"
Others jumped to Mueller's defence though, declaring the idea behind the shoot as 'awesome' while others reassured that it was completely safe.
"I am a beekeeper. One of the questions I had for my OB w last pregnancy was if there was any contraindication to caring for them while pregnant. She looked perplexed, but said no," someone wrote.
Register for free to continue reading
Registration is a free and easy way to support our truly independent journalism
By registering, you will also enjoy limited access to Premium articles, exclusive newsletters, commenting, and virtual events with our leading journalists
Already have an account? sign in
Register for free to continue reading
Registration is a free and easy way to support our truly independent journalism
By registering, you will also enjoy limited access to Premium articles, exclusive newsletters, commenting, and virtual events with our leading journalists
Already have an account? sign in
Join our new commenting forum
Join thought-provoking conversations, follow other Independent readers and see their replies