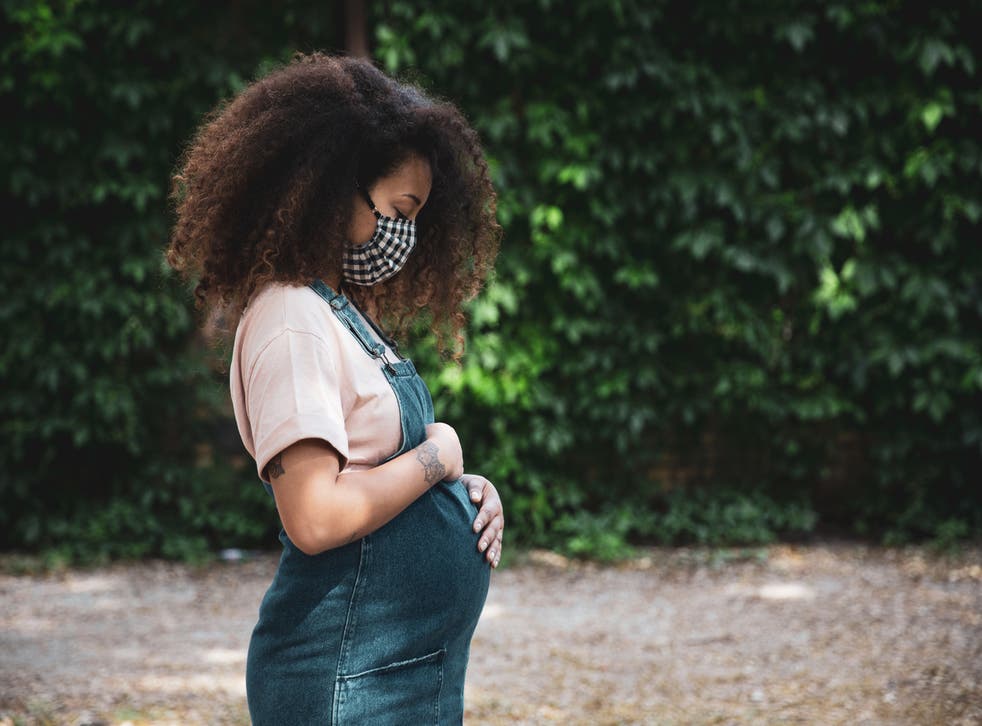 Pregnant women now allowed birth partners, after NHS rule change
After strict regulations during the pandemic, a partner can now attend maternity appointments – so long as they are tested for coronavirus and follow social distancing guidelines
Jade Bremner
Wednesday 16 December 2020 11:44 Comments
After months of solo pregnancy appointments and births, for some women, the NHS has guaranteed that expectant mothers are now allowed a birth partner with them for "all aspects" of their pregnancy.
As of Monday, government rules now stipulate that women don't have to go through the monumental journey of pregnancy without someone to advocate for them.
Past restrictions during the pandemic, depending on the treatment area, meant that some UK mums-to-be had to attend ultrasound scans, consultant and midwife appointments, plus deliver the baby without support.
Those who have gone through pregnancy without a partner during the pandemic may have experienced heightened anxiety and isolation as a result of facing this life-changing experience solo, explains Wendy Powell, founder of global antenatal and postpartum support platform MUTU System.
"The absence of birthing partners during antenatal appointments, all levels of labour and postpartum stages has the capacity to cause many anxieties, as pregnant mothers need advocation and close support from somebody they trust at all times," she said.
At the start of the pandemic, expectant mother Emma Payne, pregnant with her second child, was one of many who campaigned for regulation changes in the birthing process during the pandemic. She started a petition to protect mothers-to-be after suspecting complications during her own pregnancy and being told she would have to attend medical appointments alone. Her anxiety "sky rocketed", she wrote on her petition, "I have not been able to rest which is what I should be doing right now given the situation I am in ...
"Not only do partners provide physical and emotional support during labour, they are also essential in alerting staff when something has gone wrong and the mother is unable to notify nurses themselves, for example if she fainted or had an eclamptic seizure." Payne's petition to health secretary Matt Hancock garnered more than 427,000 signatures.
As part of conditions stipulated in the recent report Supporting pregnant women using maternity services during the coronavirus pandemic: Actions for NHS providers, pregnant mums and their support partners will need to have been tested for coronavirus before their 12 and 20 week baby scans, plus in advance of all other maternity-related appointments.
Hospital trusts are being told to use their available testing capacity and to ensure social distancing is possible during maternity visits to health centres and hospitals.
"Birthing partners are not visitors," urged Powell, "they are crucial supporters in a mother's journey and at some point during this pandemic, this has affected many women worldwide. The role of a partner is to advocate for the mother's choices, comfortabilities and make sure the mother is heard at all times. They play a crucial role across the entire antenatal and postpartum period."
Powell understands why initial birthing restrictions were in place, but welcomes the rule change from the NHS, which now takes each individual case into consideration and allows mother and partner to safely attend vital appointments.
"I don't think it's right to begrudge the NHS Trusts around the UK who have imposed safety restrictions related to Covid-19 in 2020," said Powell, but "this is such important news and will be well received by pregnant women around the country, giving them vital strength and reassurance."
Register for free to continue reading
Registration is a free and easy way to support our truly independent journalism
By registering, you will also enjoy limited access to Premium articles, exclusive newsletters, commenting, and virtual events with our leading journalists
Already have an account? sign in
Join our new commenting forum
Join thought-provoking conversations, follow other Independent readers and see their replies