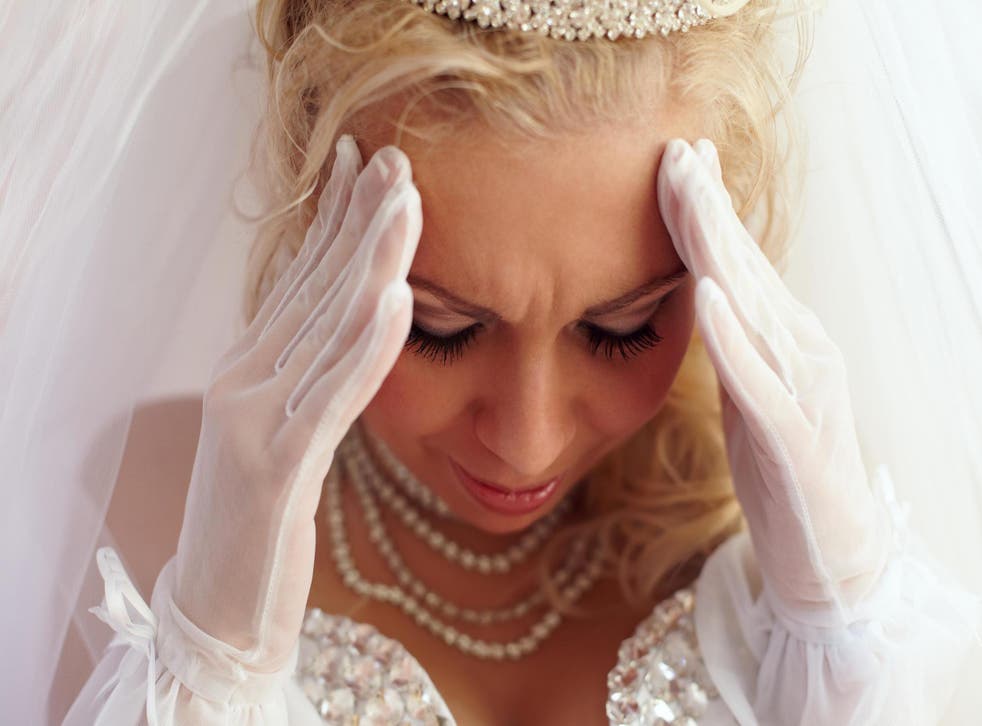 'Wedding Vending Machines' that offer solutions to common wedding mishaps unveiled by Premier Inn
Brides don't have to worry if they have forgotten something old, something new, something borrowed, or something blue 
Although it is supposed to be the happiest day of your life, in reality, weddings can be quite stressful affairs.
With tons of details to consider while planning your perfect day, it can be easy to forget an inconsequential detail such as the rings or your wedding gown.
Fortunately, budget hotel chain Premier Inn has come up with a pretty genius solution for any wedding mishaps that arise on the day - "Wedding Vending Machines."
Designed to offer solutions to the ten most common wedding woes, the new vending machines can save the day when the rings don't fit or a rowdy guest has spilt something on the train of the wedding dress.
To determine what to stock in their handy vending machines, Premier Inn asked staff members to recall what wedding guests of the hotel had needed most during their stays.
While some of the last-minute requests weren't common, including a hiding place for a horse and carriage, other solutions proved to be life-saving in the case of a wedding emergency.
Narrowing it down to ten, the vending machine includes resizeable wedding rings, useful for the bride or groom that misjudged their partner's finger before the big day, as well as on-call dance teachers, and a spare wedding gift, card and pen for forgetful guests.
Or, if the best man has forgotten to write his speech, the reliable machine offers a quick solution - with fill-in-the-blank cue cards that will mimic the most heartfelt of speeches.
The Ten Best Romantic Wedding Locations

Show all 10
For brides, the vending machine, and Premier Inn, have thought of everything - offering up a one size fits all dress, if it is needed, an on-call makeup artist, or something old, something new, something borrowed, or something blue.
Grooms are also covered - literally. Thanks to a clean shirt and tie package, grooms don't have to worry if they accidentally dirty their dress shirt ahead of the vows.
The vending machines will also offer, if a need arises, a hairstyling package and flip-flops.
The marketing tactic, designed to promise brides and grooms a flawless wedding at Premier Inn hotels, will be unveiled at Premier Inn's London County Hall, one of the hotel's most popular wedding destinations.
If they prove successful at saving the day, the hotel plans to provide other locations with the same perfect-wedding guarantee.
Faizan Kazi, a spokesperson for Premier Inn London County Hall said: "Every year thousands of wedding guests across the UK stay with us. Our Premier Inn teams have heard some really interesting requests and always go that extra mile to make sure that guests are big day ready. We know how easy it is to forget something important or have a last minute mishap.
"From last-minute dancing lessons to resizeable wedding rings our vending machine will answer the most common conundrums that we know our guests repeatedly come up against."
Join our new commenting forum
Join thought-provoking conversations, follow other Independent readers and see their replies