Prince Charles urges public to 'bear witness' to Holocaust on Memorial Day and light candle at 8pm
The Holocaust Memorial Day ceremony takes place online tonight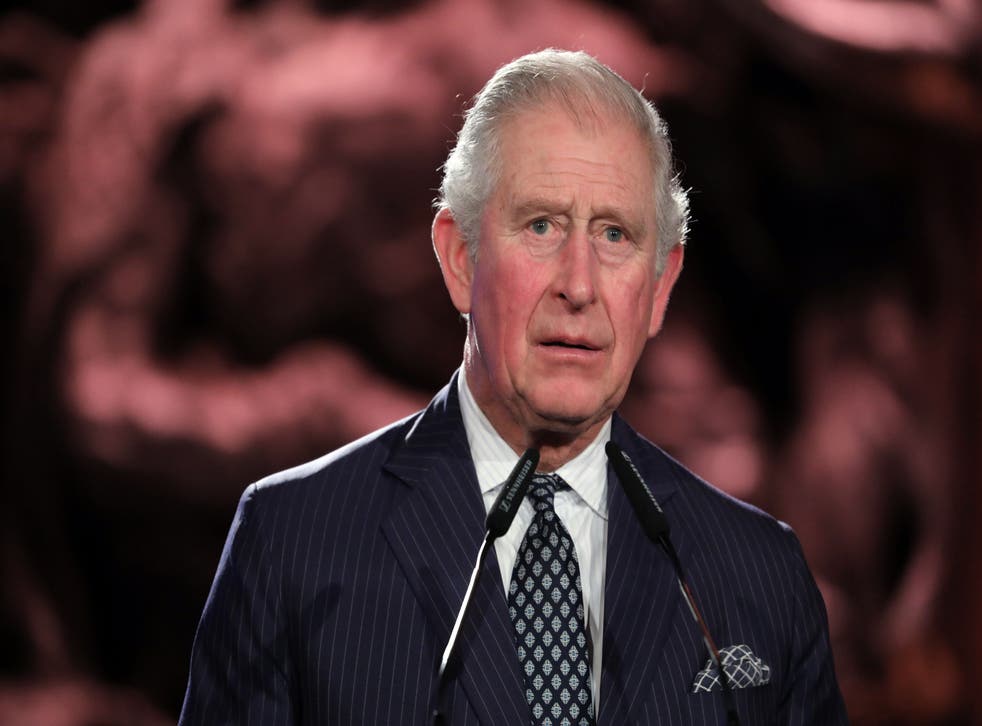 Prince Charles will ask the public to take on the task of "bearing witness" to the Holocaust in an address tonight to mark Holocaust Memorial Day.
The royal will remind viewers that the final generation of survivors is "tragically passing" and that a new generation must keep the memory of the Holocaust alive.
Holocaust Memorial Day takes place on 27 January, and will be marked with a fully digital ceremony for the first time on Wednesday night.
Prince Charles is patron of the Holocaust Memorial Day Trust, and will address viewers watching the hourlong Memorial Day ceremony on a livestream.
In his speech, he will say: "As I speak, the last generation of living witnesses is tragically passing from this world, so the task of bearing witness falls to us.
"That is why the Holocaust Memorial Day Trust, of which I am so proud to be patron, has this year chosen the theme 'Be the Light in the Darkness'.
"This is not a task for one time only; nor is it a task for one generation, or one person. It is for all people, all generations, and all time. This is our time when we can, each in our own way, be the light that ensures the darkness can never return."
Charles has spoken in the past of his pride of his grandmother Princess Alice of Greece, who took in and hid a Jewish family in Nazi-occupied Athens during the Second World War.
Landmarks around the country - including Wembley Stadium, Cardiff Castle and the Tyne Bridge - will light up purple at the end of the ceremony tonight, and people are being asked to put a candle in their window at 8pm to show support.
As well as Charles's message, viewers will hear from religious leaders, Prime Minister Boris Johnson, Bear Grylls and footballers Jordan Henderson and Bruno Fernandes.
This week, British charity the Holocaust Educational Trust has been hosting online events allowing school and university students to hear live testimonies from Holocaust survivors.
The trust's chief executive Karen Pollock said that, while a ceremony cannot take place in the way it would have done pre-Covid, "we will still remember".
She urged the public to continue the fight against antisemitism, and continue to learn from the atrocoties of the Holocaust.
She said: "We pay tribute to our brave and beloved Holocaust survivors, who have become digital experts to continue to share their heart-breaking testimonies. And as the Holocaust moves from living history to just history, we will work harder to ensure that the six million Jewish men, women and children murdered by the Nazis are never forgotten.
"Despite the challenges today, we cannot cease in our resolve - with antisemitism and hatred continuing to be a blight on our societies, we need to learn about, and from, the horrors of history more than ever."
The livestream of tonight's ceremony can be found here. 
Register for free to continue reading
Registration is a free and easy way to support our truly independent journalism
By registering, you will also enjoy limited access to Premium articles, exclusive newsletters, commenting, and virtual events with our leading journalists
Already have an account? sign in
Register for free to continue reading
Registration is a free and easy way to support our truly independent journalism
By registering, you will also enjoy limited access to Premium articles, exclusive newsletters, commenting, and virtual events with our leading journalists
Already have an account? sign in
Join our new commenting forum
Join thought-provoking conversations, follow other Independent readers and see their replies