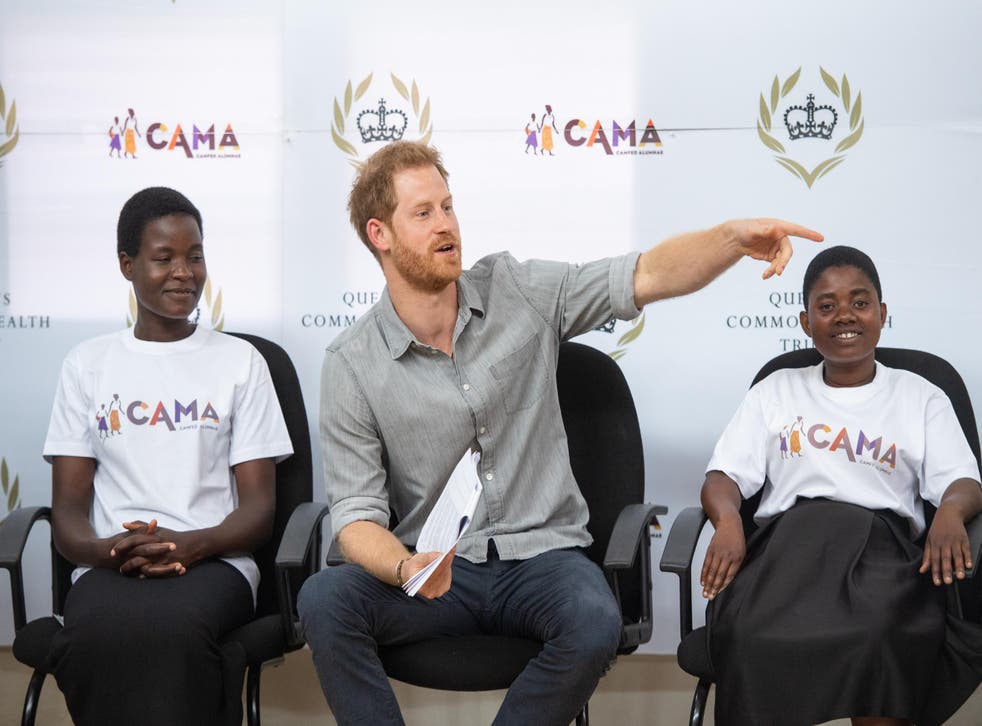 Prince Harry: Conservation is essential for humanity's survival, not 'hippy'
'We must overcome greed, apathy and selfishness to make real progress'
Conservation is "fundamental to our survival" and should not be scorned as "hippy", the Duke of Sussex argues.
In hist latest comments on climate change, Prince Harry has said that in order to guarantee our survival on Earth, humanity needs to beat "greed, apathy and selfishness", adding that he is "personally driven by the desire to help restore the balance between humans and nature."
The Duke emphasised the value of empowering local communities to safeguard and manage their natural assets, alongside eco-tourism that enables local people to be equal financial partners.
Writing in the Daily Telegraph on Sunday, Prince Harry said: "We need to learn from our past mistakes and support and educate those who are responsible for protecting the very assets that they and we depend upon, and we have a responsibility to provide opportunities".
The Prince's comments come as he enters day eight of a 10-day tour of Southern African with wife, Meghan Markle, and their four-year-old son, Archie.
It is their first official overseas trip with their son.
Photos exposing our planet's problems – from climate change to poverty

Show all 14
On Monday, the Duke is scheduled to visit a conservation project in Malawi.
He is then expected to pay tribute to Matthew Talbot, a British soldier who was killed by an elephant earlier this year while working as a counter-poaching operative.
At a reception at the official residence of Britain's High Commissioner to Malawi, the Prince said a major coordinated response "across agencies, borders and continents" is required to end the poaching of animals in Africa.
The royal visit to Africa has been characterised by the Prince's impassioned pleas to humanity to safeguard the planet for future generations.
On Thursday, the Prince gave his backing to environmental activist Greta Thunberg, describing climate change as "a race against time which are losing".
In his Telegraph article, Prince Harry stated that a "natural order" between humans and wildlife must be restored.
"We cannot afford to have a 'them or us' mentality," he wrote.
"Humans and animals and their habitats fundamentally need to co-exist or within the next 10 years our problems across the globe will become even more unmanageable."
Earlier this month, the Prince was forced to defend his use of private jets after claims that he and the duchess took four private flights in eleven days this summer.
The Duke responded that he "occasionally" uses private jets for safety reasons, writing that he had "no problem" admitting that we are all part of the problem in some way.
Register for free to continue reading
Registration is a free and easy way to support our truly independent journalism
By registering, you will also enjoy limited access to Premium articles, exclusive newsletters, commenting, and virtual events with our leading journalists
Already have an account? sign in
Register for free to continue reading
Registration is a free and easy way to support our truly independent journalism
By registering, you will also enjoy limited access to Premium articles, exclusive newsletters, commenting, and virtual events with our leading journalists
Already have an account? sign in
Join our new commenting forum
Join thought-provoking conversations, follow other Independent readers and see their replies