Prince Harry and Meghan Markle crash mental health charity Zoom call
'It's not every day that Meghan and Harry jump into your staff meeting and champion the work you do.'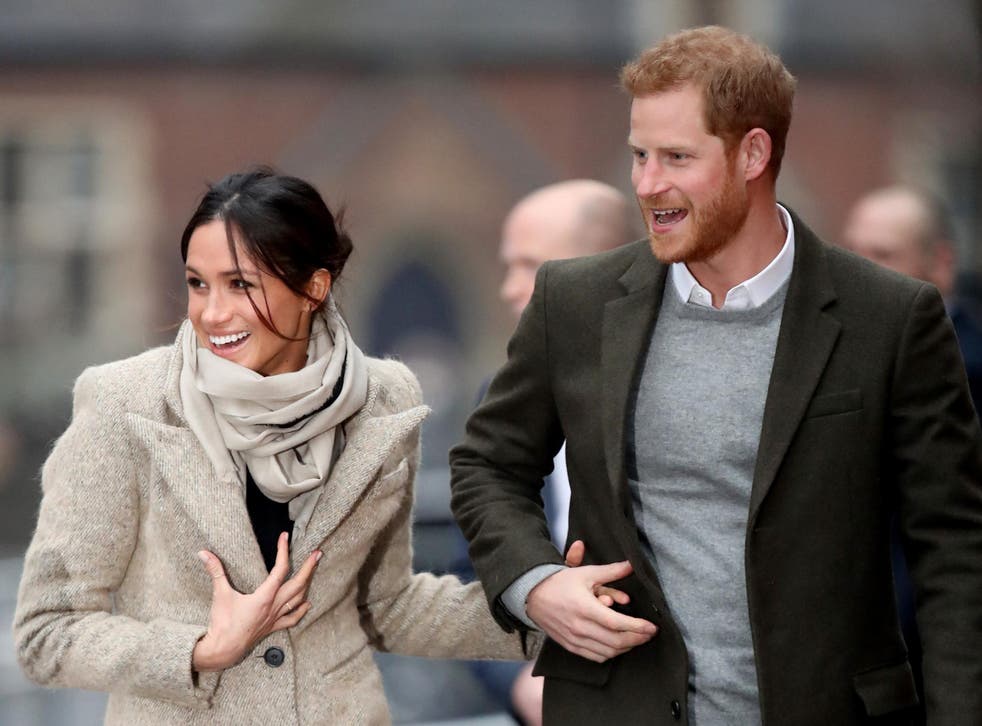 The Duke and Duchess of Sussex have surprised a group of charity workers by crashing their Zoom meeting to celebrate the work they do to support people with mental health conditions.
On Thursday, Ricky Neal, who works at Crisis Text Line in Atlanta, shared a photograph on social media of himself on a Zoom call to Prince Harry and Meghan Markle.
According to photos obtained by MailOnline , Mr Neal, whose Twitter and Instagram accounts are private, shared the photo alongside the caption: "It's not everyday that Meghan and Harry jump into your staff meeting and champion the work you do! Blessed to still be working during these crazy times!"
In a follow-up tweet, the charity worker added: "Still shocked that Meghan and Harry took over our staff meeting yesterday!"
Neither Harry nor Meghan have commented publicly on the Zoom meeting, but the couple are known to advocate for a number of mental health organisations.
Last year, the couple helped the Duke and Duchess of Cambridge to launch Crisis Text Line's UK affiliate, Shout, which is a 24/7 text service that puts those in need of support in touch with a team of volunteers who are trained to help those with mental health issues.
All you have to do in order to use the service is text "SHOUT" to 85258. You can read more about Shout and its services here.
News of Harry and Meghan jumping on the Zoom call comes after the couple revealed they would soon be launching their own philanthropic organisation, Archewell.
Meghan and Harry celebrate Archie's first birthday
While the details have not yet been confirmed, the couple explained in an interview that Archewell will encompass myriad philanthropic projects and support groups, while a wellbeing website will also be launched under the name.
Paperwork filed in the US in February reveals that the couple's plans could extend to multi-media and entertainment, with trademark requests for everything from motion picture films to paperclips, the Telegraph reported.
There is also the potential to publish magazines, books, podcasts and to design computer software.
Further details will be withheld for now while the world continues to grapple with ongoing coronavirus pandemic, the couple has said.
Register for free to continue reading
Registration is a free and easy way to support our truly independent journalism
By registering, you will also enjoy limited access to Premium articles, exclusive newsletters, commenting, and virtual events with our leading journalists
Already have an account? sign in
Register for free to continue reading
Registration is a free and easy way to support our truly independent journalism
By registering, you will also enjoy limited access to Premium articles, exclusive newsletters, commenting, and virtual events with our leading journalists
Already have an account? sign in
Join our new commenting forum
Join thought-provoking conversations, follow other Independent readers and see their replies