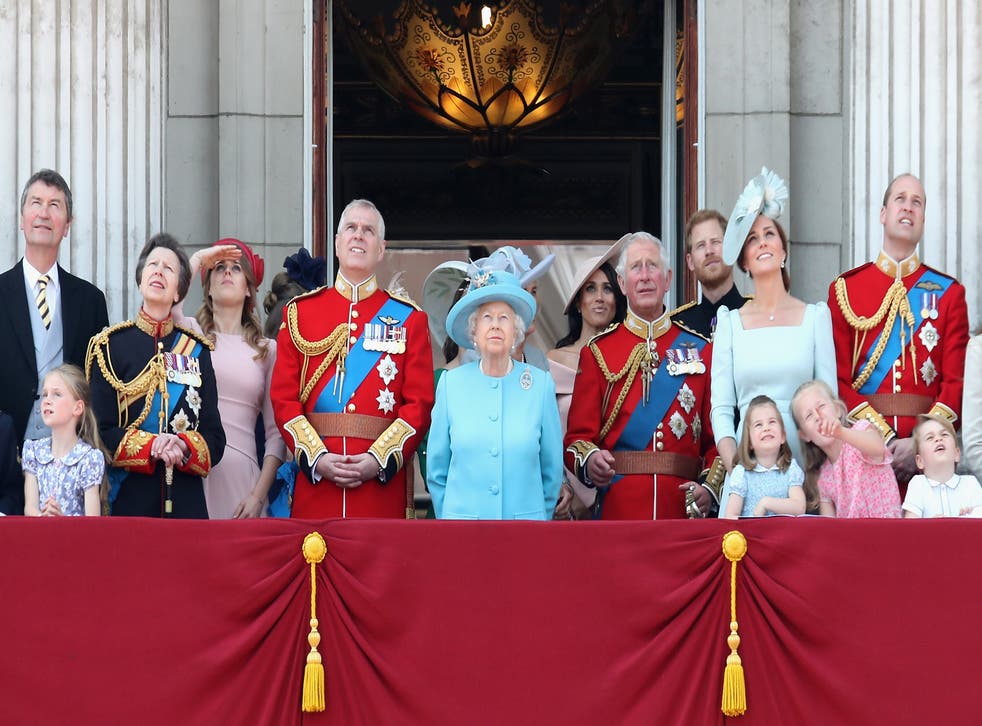 Prince Philip funeral: Royals will not wear military uniform
Decision means Prince Harry won't have to be the only close member of the royal family not in uniform
Leer en Español
The royal family will not wear military uniform at the Duke of Edinburgh's funeral on Saturday.
Prince Philip died at the age of 99 at Windsor Castle and will be commemorated in a royal ceremonial funeral attended by close relatives and friends.
On Wednesday, it had been reported that there was an issue within the palace as to who would wear what to the funeral after the Duke of York had allegedly requested that he wear Admiral's uniform to the event.
Prince Andrew, who stepped back from royal duties in 2019 over his friendship with convicted sex offender Jeffrey Epstein, was made an honorary Vice-Admiral in the Royal Navy in 2015.
He was due to be promoted to become an Admiral in 2020 to mark his 60th birthday, but chose to defer it until he resumes his official duties as a working member of the royal family.
It was also not clear where rules regarding uniforms would leave the Duke of Sussex, who flew in from Los Angeles for the funeral last weekend.
Prince Harry was stripped of his military titles when he stepped back from the royal family last year, meaning he would have most likely had to wear a morning suit with medals to the funeral.
Now, though, it is understood that the Queen has decided that all senior royals attending the service should be in civilian clothing.
The decision marks a break with tradition, given that senior royal family members typically all wear military uniforms for ceremonial royal funerals.
There will, however, be a military presence to honour Prince Philip's service during the Second World War.
Join our new commenting forum
Join thought-provoking conversations, follow other Independent readers and see their replies