Mother warns 'black marks' on public changing tables may be from drugs and reminds parents to wipe them down
She said addicts use the tables to 'shoot up' heroin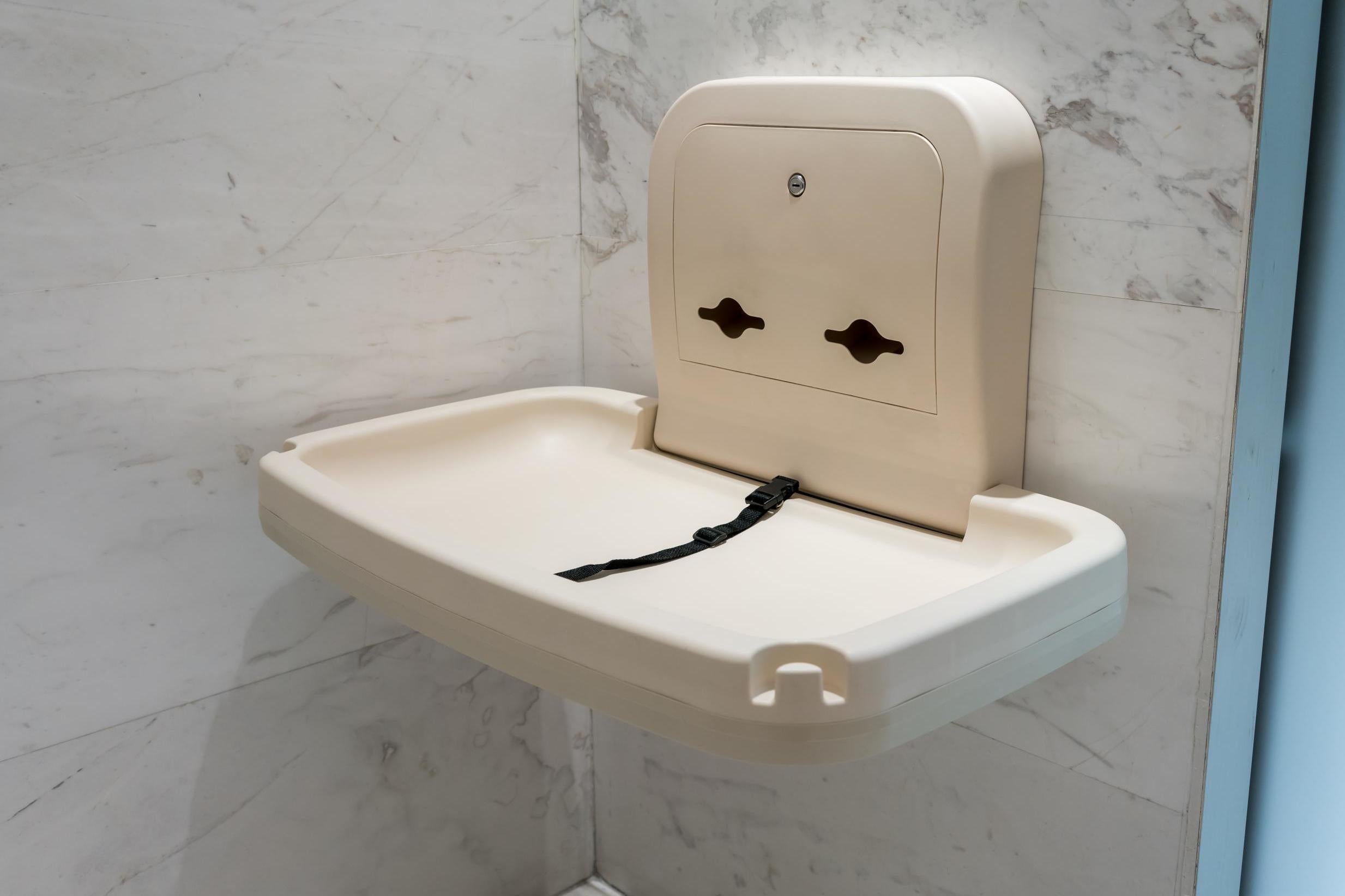 A former drug addict is warning about the hidden dangers associated with public bathroom changing tables in the hopes parents will take precautions before setting their children down.
Jessica Wayman, from Indiana, recently shared a "public service announcement" on Facebook, where she advised parents to "ALWAYS" wipe changing tables down - as they are often used by drug addicts.
According to Wayman the "black marks" sometimes seen on changing tables can be caused by "burnt spoons" - because "addicts use these as tables while they shoot up."
Spoons can be used as vessels in which to "cook" heroin - turning it into a liquid for injection. She shared an image which she'd taken as an example of the marks she was referencing.
The 24-year-old mum also warned that drug residue could be present on the tables - which could enter through a baby's skin or mouth and has the potential to be life-threatening.
"There could be residue from heroin or meth whatever, and other harmful bodily fluids. If someone doesn't care about themselves, I can promise you, they aren't thinking about your kids. Be cautious," she wrote, before asking people to share the post so it can reach "as many parents, guardians, and babysitters as possible."
According to the mum, parents also need to thoroughly check changing blankets - as "all it would take is flakes getting stuck to a blanket, and the baby later putting the blanket in their mouth."
Referencing the drug epidemic, and the number of addicts "recklessly endangering a lot of innocent people," Wayman hopes the warning will inform parents of the risks and encourage them to take the necessary precautions when using changing tables - such as using a wipe to clean them beforehand, even when using a blanket.
Wayman's post has since been shared more than 121,000 times - however, backlash over her post forced her to reiterate her stance.
"This is in reference to changing stations in single person bathroom and in handicapped stalls," she wrote. "Yes this is VERY REAL."
The mum also acknowledged that the only people who would know this information are recovering addicts like herself - and that she should "do my part to warn other parents of the danger."
Police officer adopts baby daughter of homeless woman battling drug addiction
Wayman concluded her post reminding parents to "be cautious" and told The Independent: "As a parent, I would strongly suggest avoiding [changing tables] at all cost."
"Aside from the drugs, harmful bodily fluids can live on the tables," she said. "So with all that taken into consideration, it would probably be safest to avoid them and just change your babes in the car!"
World's 10 deadliest street drugs
Show all 10
Overall, most parents have been grateful to Wayman for sharing the warning.
"There have been a few negative comments, but the good has far outweighed the bad," she told us. "I have received an overwhelming amount of support via messenger so that was very refreshing, because I was very nervous about being so vulnerable when the post went viral."
Join our commenting forum
Join thought-provoking conversations, follow other Independent readers and see their replies