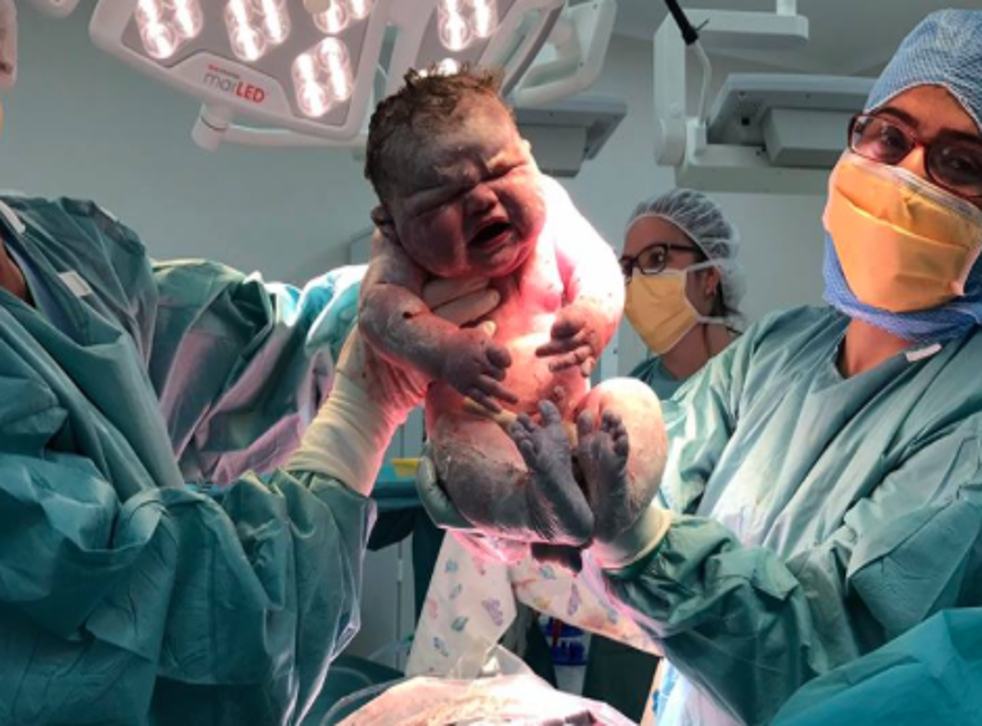 Queensland couple welcome baby girl weighing 'massive' 13 pounds
'Welcome to the world ya massive newborn'
A woman from Queensland has given birth to a baby girl weighing 13 pounds and four-ounces – almost twice the weight of the average newborn.
Born this month by caesarean section, Maisie Lily Macdonald surprised her parents, Makaela Lee and Mason Macdonald, by arriving one week early.
Taking to Facebook to share the good news, proud father Macdonald shared a picture of the heartwarming moment Maisie was born.
"I'd like to introduce Maisie Lily Macdonald to everyone, weighing in at 13 pound 4 ounces (6.020 kilograms) claiming the record of biggest baby born at Rockhampton hospital," he wrote.
"Welcome to the world and the family ya massive newborn."
Joining 17-month-old sister, Aubree Rose, the family are no stranger to exceptionally large babies. Aubree Rose was also a heavy infant and weighed a whopping 11 pounds at birth.
Earning the title of the heaviest baby to have ever been delivered at Queensland's Rockhampton Hospital, Maisie's birth has unsurprisingly garnered a lot of attention with people all over the world eager to congratulate the parents.
"Wow just wow ... congrats guys all the best," one person wrote.
"And you go girl how the f**k did you carry her... I take my hat off to you and kneel at your feet... you are a machine."
Another added, "Massive newborn! She is bloody perfect! Congrats dad and mum and aubs!"
Maisie joins a long list of large babies born in Queensland with Oliver Stokes holding the title for the heaviest of all time for the State weighing 14 pounds seven-ounces.
Join our new commenting forum
Join thought-provoking conversations, follow other Independent readers and see their replies