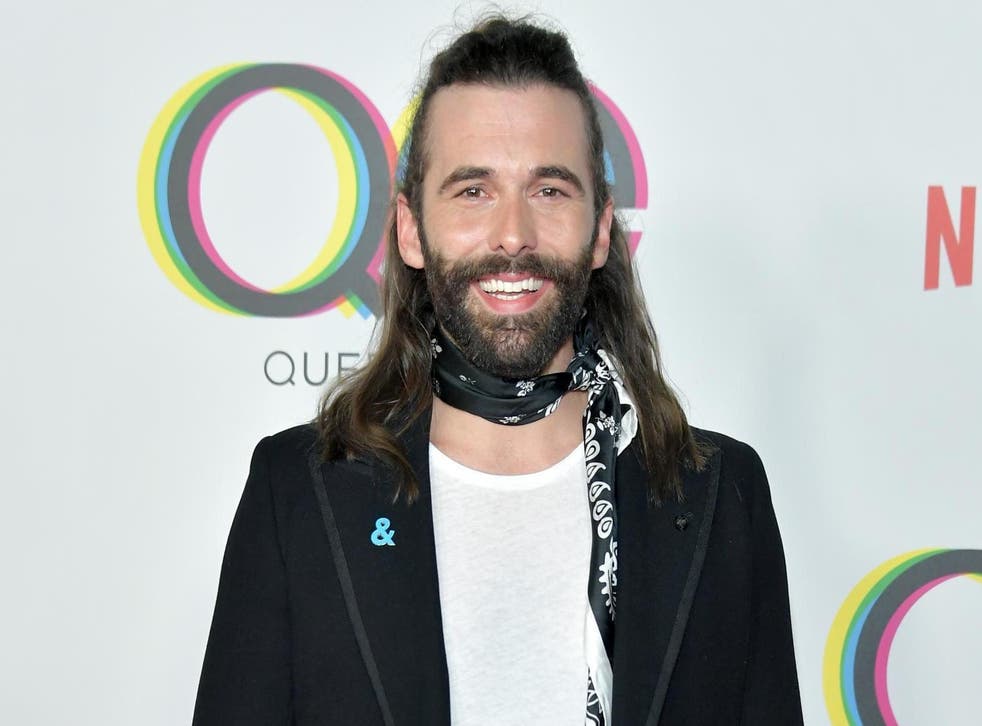 Queer Eye's Jonathan Van Ness opens up about his battle with psychotic depression
The stylist also revealed his tips for self-care
Queer Eye star and stylist Jonathan Van Ness has opened up about his battle with depression and his tips for self-care in a new interview.
In a candid interview with Time Out, the grooming expert, who stars alongside four other men on the Netflix reboot of Queer Eye, reflected on the psychotic depression he faced while grieving his stepfather.
"I was 25, and I was watching my stepdad pass away from cancer," the 31-year-old revealed. "I was in yoga every day, I was in therapy, and I got on and off medication the same year."
After his father succumbed to bladder cancer, Van Ness's depression worsened because of the irregularity in which he was taking his medication.
His mental health declined further when he quit the prescription "cold turkey," which caused him to suffer from withdrawal.
"It was, like, six months of psychotic depression," Van Ness said, before advising others suffering from depression not to quit taking medication all at once, but to wean themselves off.
Fortunately, Van Ness understands the necessity of self-love and self-care - which he advocates for on Queer Eye as he styles men across the South.
Known for his positive attitude and friendly disposition, Van Ness revealed that his self-care reminder is "to be gentle with yourself and remember there's no one way up that mountain."
For his own mental well-being, self-care means exercising every morning - a habit he picked up after gaining 70 pounds following his stepfather's death.
Discussing his dedication to exercising, Van Ness previously told In Style "the main reason I work out is literally for the chemical high that my brain gives me from working out, I feel much better. It keeps me calm and more grounded."
And in an April Instagram post showing off his physique transformation, Van Ness revealed that he can celebrate where he is now by loving who he was then.
Depression really does make everything look grey

Show all 2
Psychotic depression is a form of clinical depression where people experience hallucinations and delusional thinking, according to the NHS.
Although the causes are not fully understood, stressful life events such as the loss of a loved one can trigger the depression.
If you have been affected by this story, you can get confidential support from Samaritans on 116 123, or contact the following organisations for support:
https://www.beateatingdisorders.org.uk/
http://www.nhs.uk/livewell/mentalhealth
Join our new commenting forum
Join thought-provoking conversations, follow other Independent readers and see their replies