Queer-baiting: What is it and why is it harmful?
The tactic is used to appeal to LGBTQ+ audiences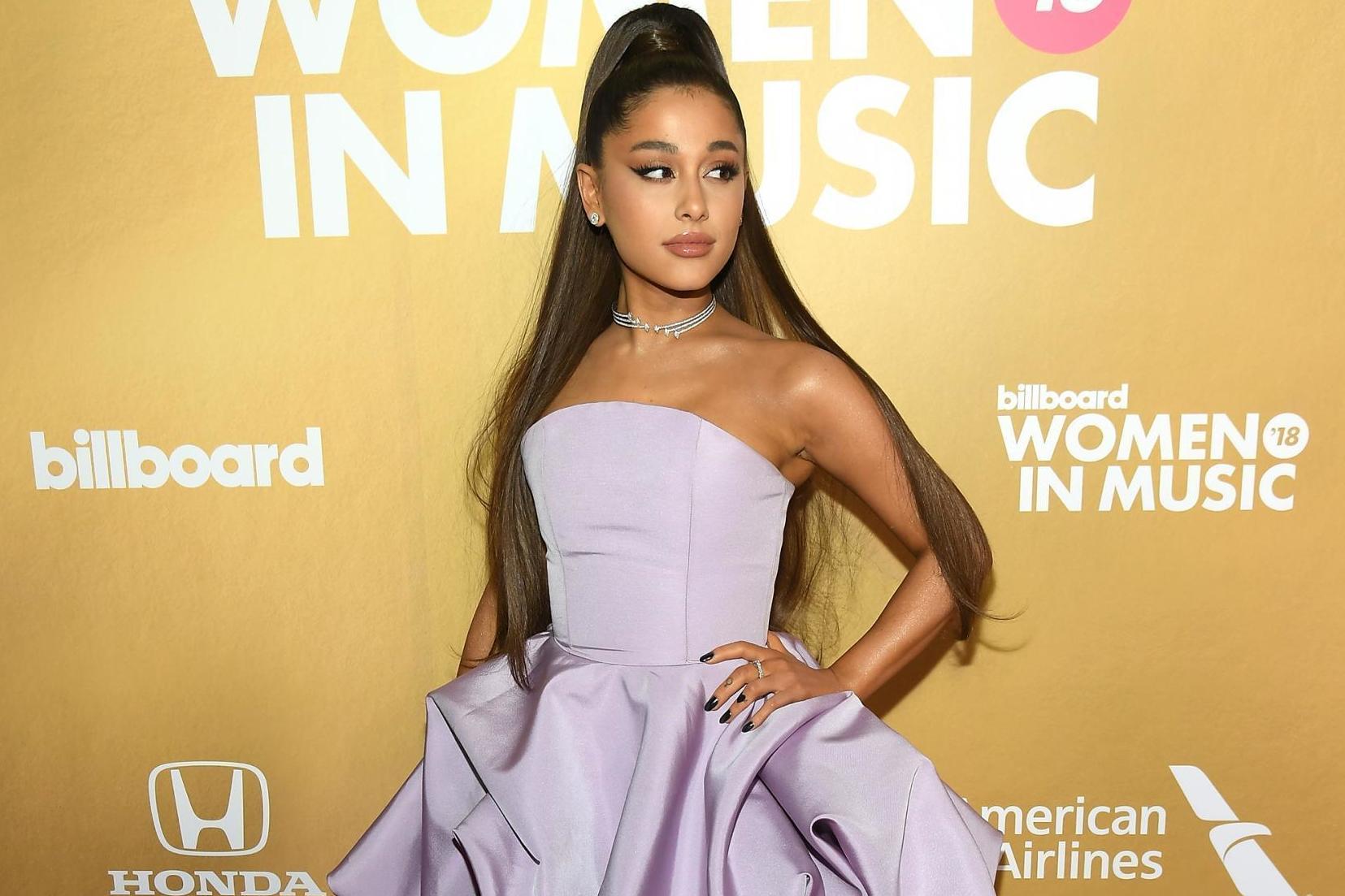 Ariana Grande has been accused of queer-baiting with her new single "Monopoly," in which she sings of liking "women and men".
Since releasing the song, a collaboration with Victoria Monét, the singer's fans have been questioning whether the lyric is a nod to the singer's bisexuality.
However, others are criticising the pop star for queer-baiting - a term used to describe purposely teasing the possibility of being queer in an effort to appeal to audiences.
This is not the first time Grande has been accused of using the tactic - in February, her music video for "Break Up With Your Girlfriend, I'm Bored" had fans questioning whether the singer was using bisexuality as a ploy for increasing her fan base.
This is everything you need to know about queer-baiting.
New York's Queer Youth
Show all 12
What is queer-baiting?
Queer-baiting is essentially a marketing ploy that celebrities, TV and film writers and authors use to appeal to an LGBTQ+ audience.
The practise sees straight celebrities hint at being queer in songs, interviews, or music videos so that their sexuality becomes ambiguous.
While appealing to LGBTQ+ fans, queer-baiting also avoids alienating a main audience by never fully embracing a queer sexuality.
What celebrities and TV shows have been accused of queer-baiting?
In addition to Grande, other celebrities have been criticised for queer-baiting - including actor Tyler Posey, Rita Ora, Halsey, and James Franco.
In 2016, Queerty reports Posey posted a Snapchat photo of himself on the corner of Gay and Christopher Streets in Manhattan and wrote: "This is me. I am this and this is me. I've never felt more alive. I'm gay!"
According to the news outlet, the star's publicist later said Posey was using gay to imply he was "happy".
In response to claims Ora's song "Girls" was queer-baiting when she sang of wanting to kiss girls, the singer apologised and said it was "written to represent my truth and is an accurate account of a very real and honest experience in my life".
Franco has frequently been accused of queer-baiting, and has previously said he is "gay up to the point of intercourse".
"I like to think that I'm gay in my art and straight in my life," he said to the criticism of fans.
The shows Supernatural, House, and Riverdale have also been accused of queer-baiting.
On Riverdale, fans responded with disapproval when it appeared characters Betty and Veronica would take their friendship to the next level.
Harry Potter author JK Rowling is also regularly accused of queer-baiting.
The novelist has previously claimed that Albus Dumbledore was involved in a sexual relationship with his friend-turned-enemy Grindelwald, despite no evidence in the books.
Why is queer-baiting harmful?
Queer-baiting can be harmful because queer representation is not widely portrayed in the media.
Support free-thinking journalism and attend Independent events
While some shows are embracing LGBTQ+ characters and audiences, others are still choosing to remain in the middle by just hinting at the presence of queerness so as to not alienate their main audience.
Queer-baiting refrains from embracing the minority while using queerness as a way to get more viewers and money.
Join our commenting forum
Join thought-provoking conversations, follow other Independent readers and see their replies