'Don't push people outside of their comfort zones too fast': How to deal with re-entry anxiety as lockdown lifts
As restrictions slowly ease around the UK, Olivia Petter looks at why some people now feel too afraid to leave their homes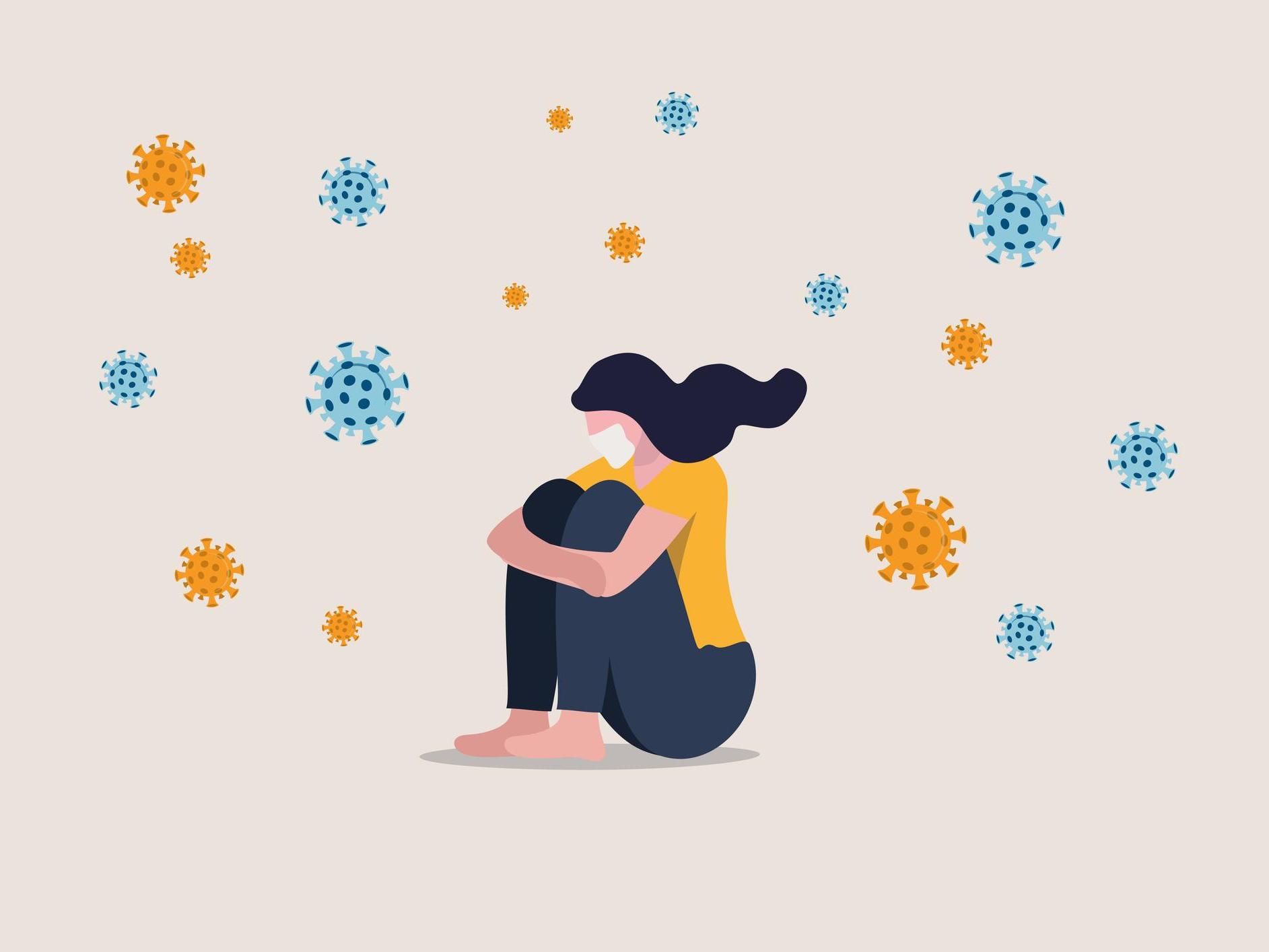 The UK spent eight weeks in total lockdown, only allowing people to leave home for essential reasons, before the government started announcing plans to ease restrictions. Although the changes are small, many people are looking forward to regaining a semblance of normality in their daily lives.
Depending on where you live – given that the rules vary across the four UK nations – new liberties may include sunbathing, visiting garden centres, or even meeting up with one friend or relative outside of your household. Many people have also started returning to work, and in England, primary schools are scheduled to reopen at the beginning of June.
Ostensibly, this is good news. But returning to normality is not as simple as it seems, particularly when you're returning from a pandemic that has killed at least 33,000 people in the UK, thrust millions into unemployment or furlough, almost certainly pushed us towards recession worse than the financial crash of 2008, and created untold levels of anxiety and mental health problems.
"Even though restrictions are being lifted, I'll be staying in," says illustrator Rebecca Hendin, 31. "I'm anxious about hygiene and physical risk in normal times, so for me, the coronavirus has given me next level anxiety. So I'm pretty much staying inside till it's over— even if that means a very long time."
Rebecca is far from the only person feeling this way. An Ipsos Mori survey published on 1 May found more than 60 per cent of Britons feel uncomfortable about the idea of going out to bars, restaurants, gigs, sporting events or using public transport when lockdown is lifted. Less than half (49 per cent) of those who are currently employed feel comfortable going back to work. There were suggestions that the government message of "stay home" had been so successful that people were now unlikely to want to step outside.
Ever since Boris Johnson put the UK in lockdown on 23 March, the phrase "#ExtendLockdown" has been popular across social media, garnering thousands of comments from people who are deeply concerned about the easing of restrictions. Some are worried about the number of people not wearing masks in public (the government now recommends face coverings in places where distancing is hard), others feel unsettled by the increasing number of cars on the roads, and many simply despair at the sight of people outside, acting as if nothing has happened.
Then there are those in cities and densely populated urban areas who are worried about travelling on public transport, where it's almost impossible to maintain social distancing. "I am extremely uncomfortable using public transport in London right now," says digital consultant Marcio Delgado, 39. "Although I can't be working from home forever, crossing the capital to attend client meetings makes me worry we'll lose all of the efforts of self-isolating for two months."
While the government has said that it is safe to exercise and relax outdoors, Rebecca is not convinced. "This only works if people behave incredibly sensibly," she says. "You couldn't pay me to sit on the ground in an urban space where, a minute before you got there, someone could've spat on the ground or been coughing all over it." Rebecca sees the latter happening regularly in her own garden, which is a shared private space between several homes. "Someone will be coughing all over a bench, leave, and five minutes later someone else will unknowingly go sit there and touch everything the cougher was touching."
Anxieties about returning to life after lockdown form part of a wider psychological condition known as re-entry anxiety, Marc Hekster, consultant psychologist at The Summit Clinic in north London tells The Independent. "It's the fear of the unknown and the loss of this period of safety created by the enforced lockdown into our homes," he says. "Lockdown has created an artificial sense of security about the world. We have been protected from the virus and perhaps also protected from complicated family circumstances, family conflicts and other external issues."
While we haven't all been totally isolated during lockdown – in many places it has brought communities together in unexpected and heartwarming ways with neighbours saying hello to one another (perhaps for the first time) and socialising from afar at events such as the week Clap for Carers applause – this interaction gives us the reassurance of security that 'normal life' will not.
"Re-entry anxiety has some parallels with responses to trauma," Hekster adds. "For example, if we have a car accident we may find that we make a good recovery from the initial shock of the accident and that our bodies heal well. However, once we have to go back to driving again it feels very anxiety-provoking. This is because we are going back into a situation that we have previously experienced as dangerous or harmful."
Some people will be more predisposed to re-entry anxiety than others. Those with a history of anxiety, for example, will be more prone to these kinds of concerns, says Hekster. Additionally, it may depend heavily on your circumstances. Those who have also experienced bereavement, sickness, or extreme upheaval due to personal or professional changes will also be more likely to feel anxious about the easing of restrictions because they feel that the outside world is unsafe.
Dr Sarita Robinson, psychologist at the University of Central Lancashire, explains it might also hinge on how worried you are about your personal risk from catching Covid-19. "Those who feel the risk is high will feel much more anxious. But others will have a lower risk perception, perhaps because they are young and healthy." Additionally, those with responsibilities to look after others, such as children or elderly parents, may have an additional level of anxiety, not for their own safety but for loved ones.
Matt Hancock tries to explain to Philip and Holly how new lockdown rules will work
It's imperative that re-entry anxiety is addressed, not only to support the mental wellbeing of the nation, but to support the nation itself to get back on its feet. That will not happen if people are too afraid to leave their homes. "We shouldn't push people outside of their comfort zones too fast," adds Dr Robinson, who explains that this could also lead to physiological consequences for individuals, such as an increase in heart rate and higher blood pressure. "If people take that physiological hit over and over again, then it can also lead to people starting to feel burned out, or they might not be able to switch those feelings of anxiety off and so find it hard to relax."
In order to overcome re-entry anxiety, you have to simply find a way to reintegrate yourself into normal life. "My advice is to re-enter slowly and carefully," says Hekster. "Be prepared for the idea that things will not be quite the same, and anticipate that you might feel disoriented and experience unexpected emotions, such as moodiness or agitation."
Taking up other lifestyle changes may help, too, particularly those that work on adapting your mindset, such as yoga and meditation. "You might not be able to change factors in the external world, but you can decide how you are going to experience them," says Dominique Antiglio, a self-help expert at BeSophro clinics. "If you find yourself suddenly panicking from the anxiety, try undertaking some breathwork to slow your heart rate."
Heskter adds that it's completely normal for most people to have some degree of re-entry anxiety at this time, though it will be a passing thought for some and debilitating for others. "Anticipating the struggles we are likely to face will be an important part of adjustment, as will seeking help if it feels overwhelming," he adds. "It will be paramount to accept that seeking help is normal and adaptive. This is not something we should feel ashamed about."
Join our commenting forum
Join thought-provoking conversations, follow other Independent readers and see their replies