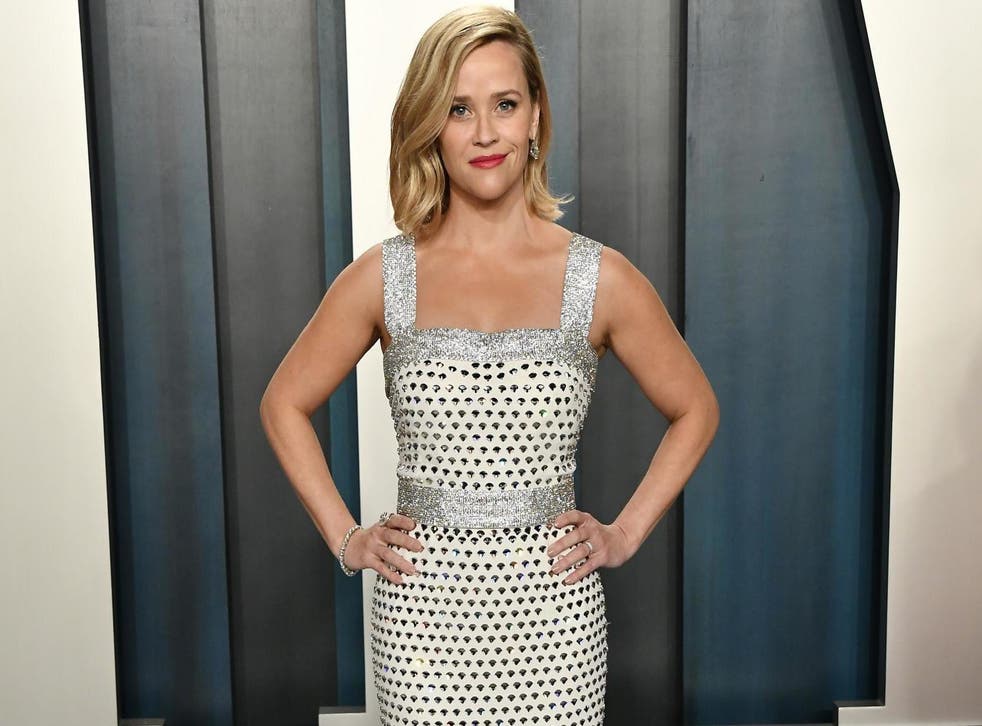 Reese Witherspoon opens up about experience with postpartum depression: 'I just wasn't thinking straight at all'
Actress says she 'kept reaching out to my doctors for answers' 
Reese Witherspoon has opened up about dealing with postpartum depression after the births of her three children and her lifelong struggles with mental health.
On Friday, the Little Fires Everywhere actress discussed her experiences on an episode of Jameela Jamil's podcast I Weigh.
During the interview, Witherspoon told Jamil that she first began seeking therapy for her anxiety when she was 16 and has been managing it her entire life.
"I definitely have anxiety, my anxiety manifests as depression so I would get really depressed," the actress explained. "It's like my brain is a hamster on a wheel and it won't come off and I've been managing it my entire life."
According to Witherspoon, who has a 20-year-old daughter Ava, 16-year-old son named Deacon, and a seven-year-old son named Tennessee, one of her biggest struggles with her mental health has been "around hormones with having a baby".
"I've had three kids and then after each child, I had a different experience," the 44-year-old said. "One kid I had kind of mild postpartum and then one kid I had severe postpartum, where I had to take pretty heavy medication because I just wasn't thinking straight at all.
"And then I had one kid where I had no postpartum at all."
Part of the issue regarding the mental health of mothers, according to Witherspoon, is that hormones are "understudied and not understood".
"I kept reaching out to my doctors for answers, there just isn't enough research about what happens to women's bodies and the hormonal shifts that we have just aren't taken as seriously as I think they should be," she continued.
According to Witherspoon, the hardest part for her was when she was 23 and weaning her first baby from breastfeeding.
"No one explained to me that when you wean a baby, your hormones go into the toilet," she said. "I felt more depressed than I'd ever felt in my whole life. It was scary."
Witherspoon's own experience has encouraged her to do what she can to help others who may also be undergoing something similar after giving birth.
Explaining that she has "deep compassion" for women who are experiencing postpartum depression, the actress said that she is constantly trying to connect with her social media followers and people she knows who may be struggling because "postpartum is very real".
Earlier in the interview, Witherspoon said she is grateful that she has been able to get help she's needed and take medication for anxiety and depression as necessary - as she saw her own grandmother barred from accessing help due to the stigma around mental health.
Acknowledging that mental health issues are "very treatable," she encouraged "Anything that people can do to de-stigmatise it".
Register for free to continue reading
Registration is a free and easy way to support our truly independent journalism
By registering, you will also enjoy limited access to Premium articles, exclusive newsletters, commenting, and virtual events with our leading journalists
Already have an account? sign in
Register for free to continue reading
Registration is a free and easy way to support our truly independent journalism
By registering, you will also enjoy limited access to Premium articles, exclusive newsletters, commenting, and virtual events with our leading journalists
Already have an account? sign in
Join our new commenting forum
Join thought-provoking conversations, follow other Independent readers and see their replies